When camping, I urge you to up your cooking skills in the campsite and go for delicious camping food, like chicken! I love grilled or fried chicken wings after a long day of camping fun.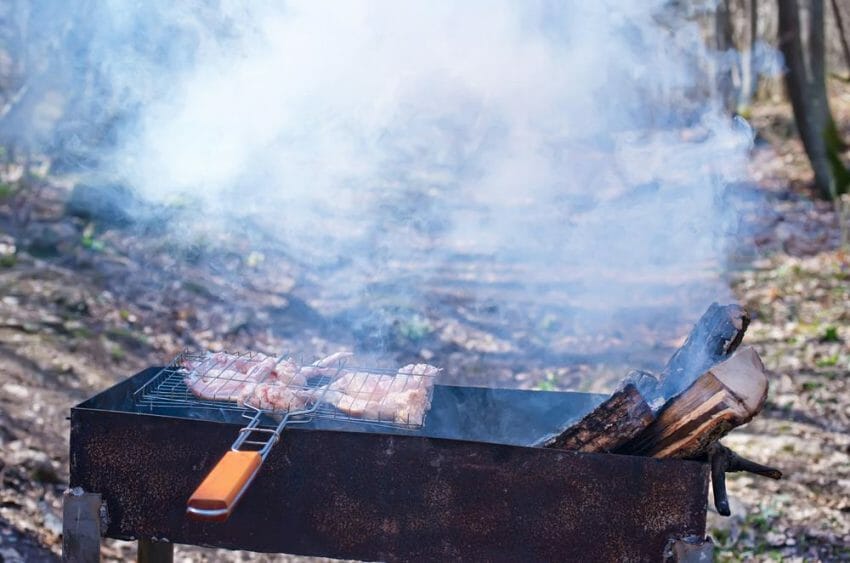 But I also know how difficult it can be for people to pack it and cook it over an open fire. So to help you out, I give you a straightforward and easy chicken stew recipe where you can get your protein without the hassle while you're outdoors.
One-Pot Chicken Stew
This delicious and easy-to-make recipe has the hearty flavors and warm broth, a perfect way to start or end your day.
Prep Time: 15 minutes
Cook Time: 1 hour
Total Time: 1 hour and 15 minutes
This recipe serves four to six people.
Ingredients:
⁃   1 1/2 pounds of chicken thighs, chopped into bite-sized pieces
⁃   One tablespoon of canola oil
⁃   Three medium carrots, diagonally sliced
⁃   One medium sweet onion, chopped
⁃   Six garlic cloves, chopped
⁃   Five cups of chicken stock
⁃   Two tablespoons of all-purpose flour
⁃   One dried bay leaf
⁃   12 ounces of quartered white potatoes
⁃   Quarter cup of fresh chopped parsley
⁃   Salt and pepper
Steps:
Season the chicken thighs with seasoning before cooking it.
Heat oil in a dutch oven over high heat (or an open fire). Add the chicken and let it cook on all sides until it is brown, which will take about six minutes. Transfer the chicken to a plate and set it aside.
Add the carrots and chopped onion to the dutch oven and stir it often until the onions soften (around five minutes). Then, add the garlic cloves and allow it to cook for half a minute, stirring it the whole time. Add half a cup of chicken stock as you stir.
Whisk the flour and another half cup of broth together, then pour it into the dutch oven. Add in the chicken and remaining chicken broth. Add the bay leaf and more seasonings for better flavor. Let the vegetables and chicken thighs boil, reducing the heat and allowing it to simmer for around 25 minutes. The dutch oven should only be partially covered.
Add the potatoes and let it cook without a cover until the potatoes become tender, which would take about 20 minutes. Remove the bay leaf and add the parsley before serving it.
Article Written By; Victor Riordion
In Conclusion
I hope that this one-pot chicken stew recipe gave you an idea on what to do for your next camping trip. So don't wait any longer and start planning out your meals for the weekend getaway and keep this recipe in mind.
Do comment down below if you'd like to share your tips on making this chicken stew. I'd love to hear what you have to think.