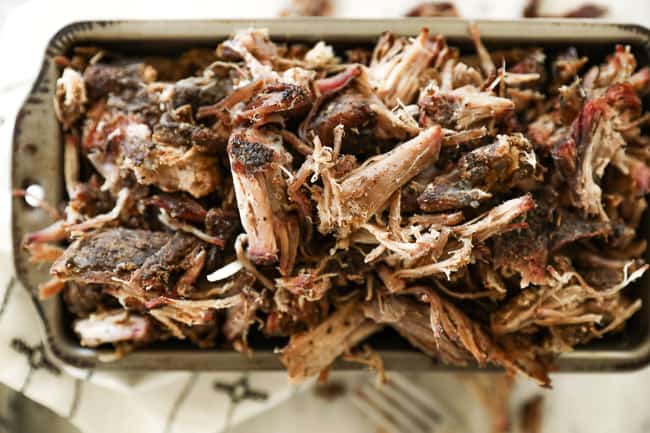 The great outdoors is one place to enjoy the wild side of life including fish, fowl, and venison. So when it comes to BBQ, what makes your mouth water more than a bit of pulled pork? Sure, it might not be one of those rare animals you'll hunt down unless you come across some wild boar, but that doesn't mean you can enjoy taking along a pork butt in an ice chest to make the best pulled pork in the wild (or even at home)…
What are the best-kept tips for pulled pork?
The very first step is to choose a shoulder cut that will appeal to you and obviously how many people you intend to cook for. You won't need a lot of pork butt if you're only eating for one or two people, so you can save a few bucks by ordering a boneless cut that will be dramatically smaller and easier to handle. There is also the version that has the distinctive boney shoulder still embedded in each slab.
There will be a certain amount of fat trimming that you need to remove the fat cap as much as possible. The optimal thickness you should shoot for is 1/4-inch from the fat cap and anywhere where fat is still attached. Just leave just enough of the fat to add to the flavor since this will eventually render down as it cooks on the BBQ. Once this trimming is finished, you'll need to bind your pork butt with butcher's twine to keep it nice and tidy.
The most important tip you need to remember here is to use a generous dry rub. This not only saves you time, by using a dry rub on pork butt since this will enhance the smokiness and pork flavors as it sits on the BBQ grill. The more generous you are with your dry rub the better a result you'll get so don't spare on covering the entire surface so you have a great rub crust later.
Smoking your butt
This is going to be more practical when you have a smoker in your backyard, but you can also bring a portable smoker with you if you're on an outdoor adventure. Ideally, your smoker should be preheated to be no less than 225 degrees Fahrenheit and have some internal thermometers to keep a close eye on what they're telling you throughout the cooking cycle. The whole idea is to keep your pork at an average temperature and smoke for 8-10 hours.
This way, you'll be able to slow-cook your pork and get excellent smokiness without having to wrap it in tin foil. This is better-controlled on a home BBQ to keep the temperature constant. In the rough, you can experience stalls which will make the temp drop to levels that start to make your meat too dry, so be sure to have adequate heating to keep this cook going all through the smoking process.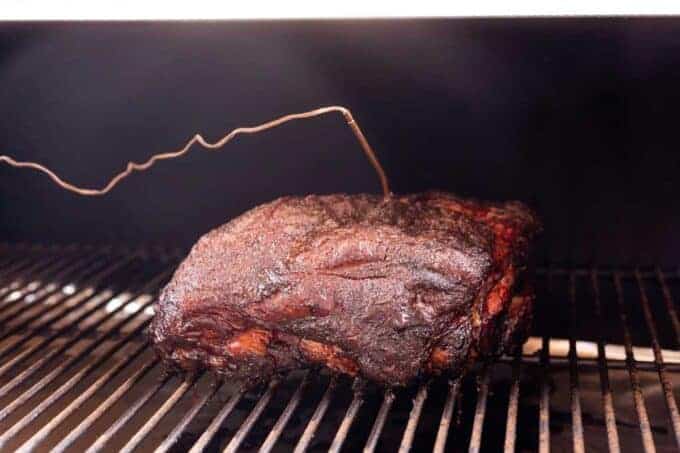 Once your port butt has reached the internal temperature of 200-205 degrees Fahrenheit, your meat is finished. The next step is all about patience and allowing the meat to cool for 30 minutes. You'll also notice that the pork itself will start to shred apart with a couple of forks very easily. This can be done in a casserole tray or a large bowl and readied for eating.
Get your favorite sauce ready
When it comes to pulled pork, you can't forget the BBQ sauce that is mixed into your pulled pork. This can then be topped onto soft buns or added onto nearly anything you want to put your shredded pork into. The time it takes to cook pork butt might take all day long, but the tasty results that you'll get are among the best-tasting pork you'll ever experience. What's great about pulled pork is that it's perfect for adding to pizza or as a topping for snacks.
The advantage of pulled pork is that you can feed a large group of people if you have a weekend party or get-together. If you're just enjoying a small meal, you can always take on a larger port butt and then vacuum seal the leftovers so you can freeze them. This will help seal in that taste so you can defrost pulled pork any time of the year for any occasion.