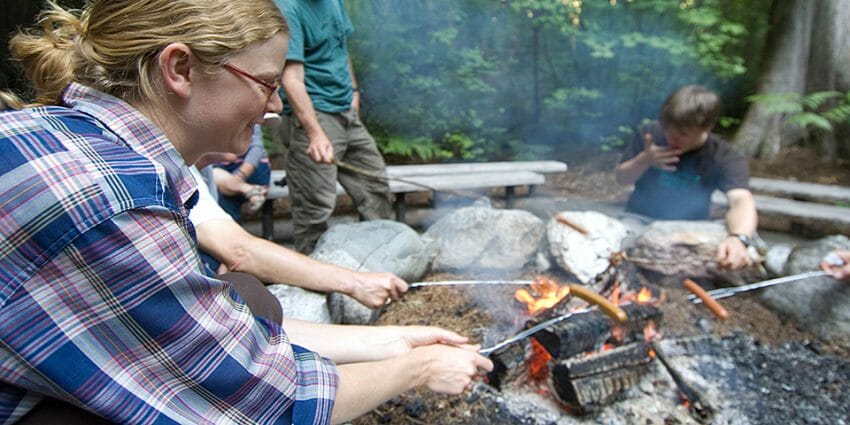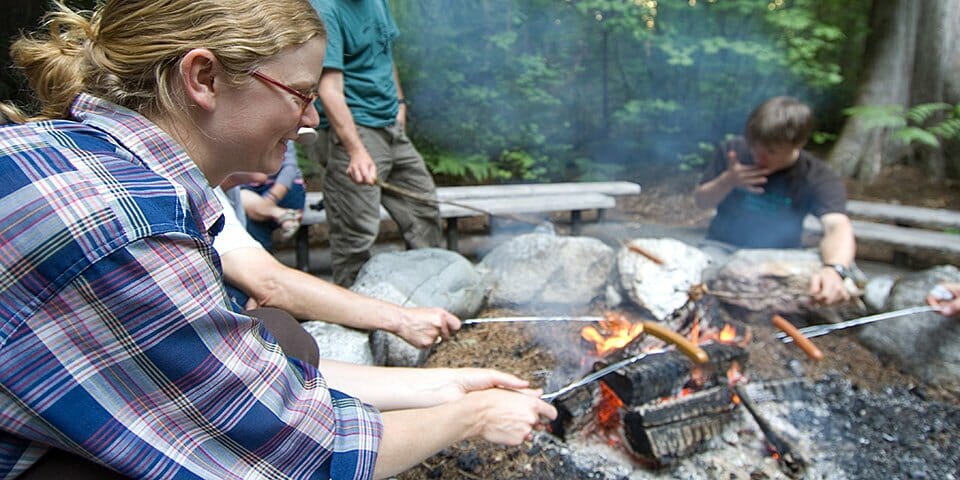 Getting the time to go out on a camping trip can seem like a heavenly idea that seems almost utopian. But for those who have gotten the chance to take one can understand the sort of difficulties that can arise when you're outside and without the comfort and ease of civilization. Obviously, you are going to enjoy the natural setting and the peace and serenity you get outside, far from all the fuss and pollution. But the troubles can seem real when you take a second to think about where you're going to set the tent, what you're going to do about the bugs, the temperature, the wildlife and all sorts of problems. But even when you have all that figured out, you can't seem sure enough to know how to eat outside.
Eating Tips to Follow When Camping Outside:
First things first, you have got to know that you can't take lots of utensils with you (maybe a good BBQ knife) nor are you going to take an oven with you,therefore, baked items are out of the question. You will need to get used to the idea of having food that can be heated and boiled quickly and doesn't require much effort or time to make.
Campfire Products:
A lot of products are available in the market that are ready-to-make mixtures of ingredients that can be made by following a few simple steps. You would need tin foils and a pot to heat the food in. But once you get the necessary items, you can try having Chicken and Veggie Foil Packets, Campfire stew, Nachos, and a lot more for just a few dollars. A lot of people might consider this option to be artificial and lack in substance but truth be told, people don't like wasting a lot of time on food and why should you? It's a camping trip, not a fancy restaurant visit. All you have to do with these delightful packets is mix them following the instructions and wait for a certain amount of time while they are heated enough to be delicious edible food.
Hot Dog on a Stick:
The famous recipe to follow whenever you're outside and especially when you're near a campfire is a hot dog. The idea is simple. You get a bunch of hot dogs that only require to be heated and once you and your folks are around the campfire, get the hot dogs on your sticks out and heat them on the fire like you would heat marshmallows, which are great choices for food around the campfire too.
Packed Food:
If you're up for the task and wish to savor the taste during your camping trip, you should definitely try BBQ Chicken foil dinner. You can have tin foils not only retain the temperature of the food but also save its taste from getting affected by the environmental factors. Tin foil can be used to preserve all sorts of food that you can then take to your camping trip.
Conclusion:
Camping is fun but only when you don't face miscellaneous troublesome circumstances. Try to have yourself prepared for the worst outcomes by having a first aid kit, spy apps, flashlights, and ropes. When you're done eating your food, try making time out for some ready to eat desserts that are also available in the market.