Today's product review is for Combat Wipes.
I waited a while to write a review on this product because I gave many of the wipes to people to get a wider opinion on the wipes first. I can say that the Combat Wipes were well received by all.
Combat Wipes are cleaning cloths that you use in the great outdoors for cleaning yourself when you need to.
They are small and lightweight packages you can take with you and use when there is no other means of cleaning off. Basically, they look like a package of baby wipes that you would buy in a store. However, Combat Wipes are very durable, do a great job cleaning and are biodegradable.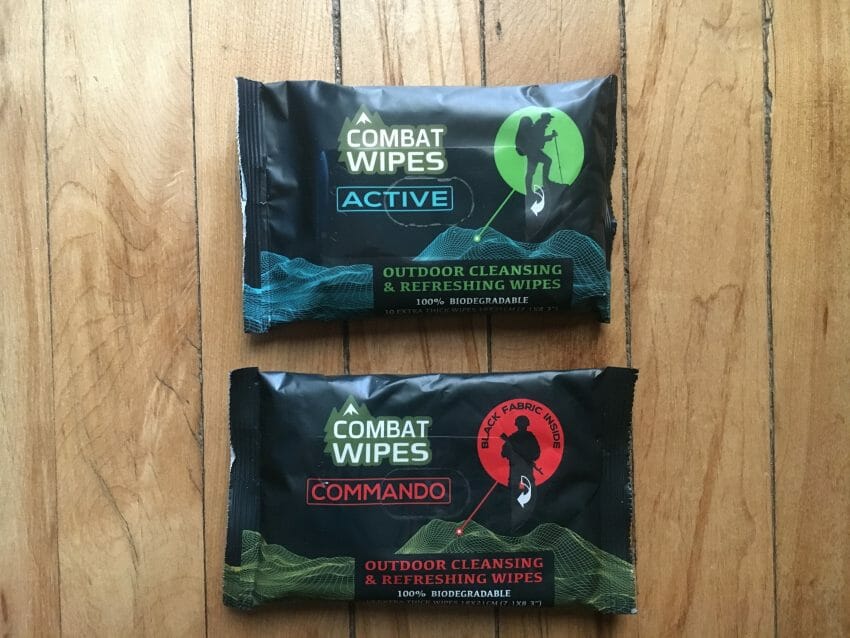 I used the Combat Wipes at deer camp during the firearm deer season.
After field dressing 3 deer I used them to clean the dried up blood from my hands. The temperature was around the lower to mid 20's so the blood dried up pretty fast. The wipes were strong enough to clean up the blood and tallow from my hands and forearms while staying soft. Of course I had to use more than one wipe, but not one of them ripped on me. I was impressed at how well they held up.
I mentioned that they do a great job cleaning, and I mean clean.
Combat Wipes have a light scent to them, not a perfume smell but a clean scent.
They are not for just masking odor, but removing it. I could barely smell the affects of field dressing when I was done cleaning up with the Combat Wipes. Since we just bought the property, we do not have a means of showering so I used the wipes to help with odor control. I should mention that they are not antibacterial. This could be viewed as their only downfall, if you consider it one. I now keep a few packages of Combat Wipes in my bug-out bag that I also use for scouting and hiking.
My favorite part about the Combat Wipes is that they are biodegradable.
This makes them much more mobile and user friendly. Use them then simply dig a small hole, dispose of the used wipe then cover them back up. As stewards of the great outdoors, this should be a high priority. It is reassuring to know that if they fall out, blow away or even (I shudder) if they don't get disposed of properly they will not harm the environment.
I highly recommend Combat Wipes for everyday outdoor use. Whether you use them to clean up or to freshen up they work great. You will not be disappointed. I encourage you to check out their website and make a purchase.
If you would like to check out other product reviews you can click HERE.