Selecting a Portal Outdoor lightweight aluminum camping table or any camping gear depends on your specific needs and preferences. Here are some reasons why you might choose a Portal Outdoor lightweight aluminum camping table:
Portability: Lightweight aluminum tables are easy to carry and transport, making them ideal for camping trips. Portal Outdoor tables are designed to be compact and easy to store in your camping gear, making them a convenient choice for those who value portability.
Durability: Aluminum is known for its durability and resistance to corrosion, making it a suitable material for outdoor equipment. Portal Outdoor's aluminum tables are designed to withstand the rigors of camping and outdoor use, ensuring they can last for multiple trips.
Stability: Camping tables need to be stable to hold your camping gear, cookware, and food. Portal Outdoor tables are designed to provide stability even on uneven terrain, thanks to features like adjustable legs and sturdy construction.
Easy Setup: Portal Outdoor tables are typically designed for quick and easy setup, allowing you to spend less time assembling your campsite and more time enjoying the outdoors.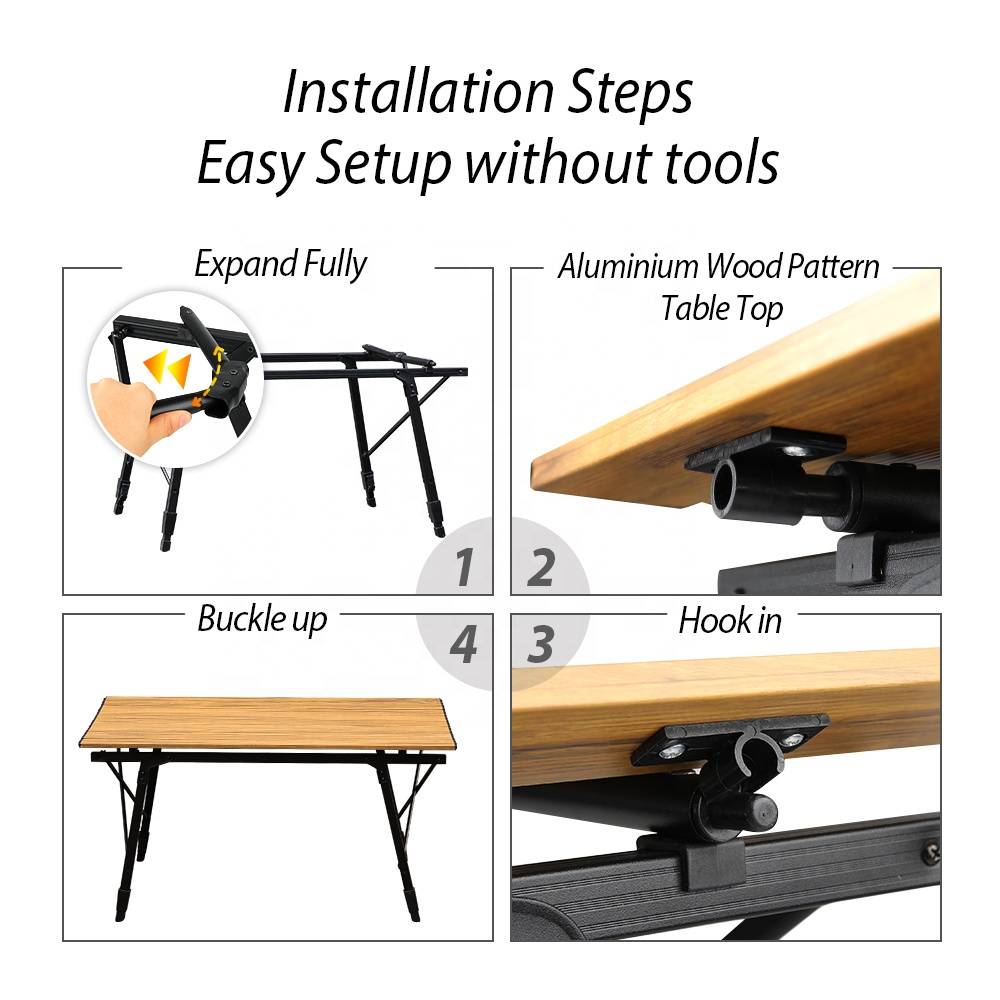 Easy-to-Clean Surface: Choose tables with surfaces that are easy to clean, as outdoor dining can get messy. A smooth, wipeable tabletop minimizes cleaning efforts, allowing you to spend more time enjoying your adventure and less on maintenance.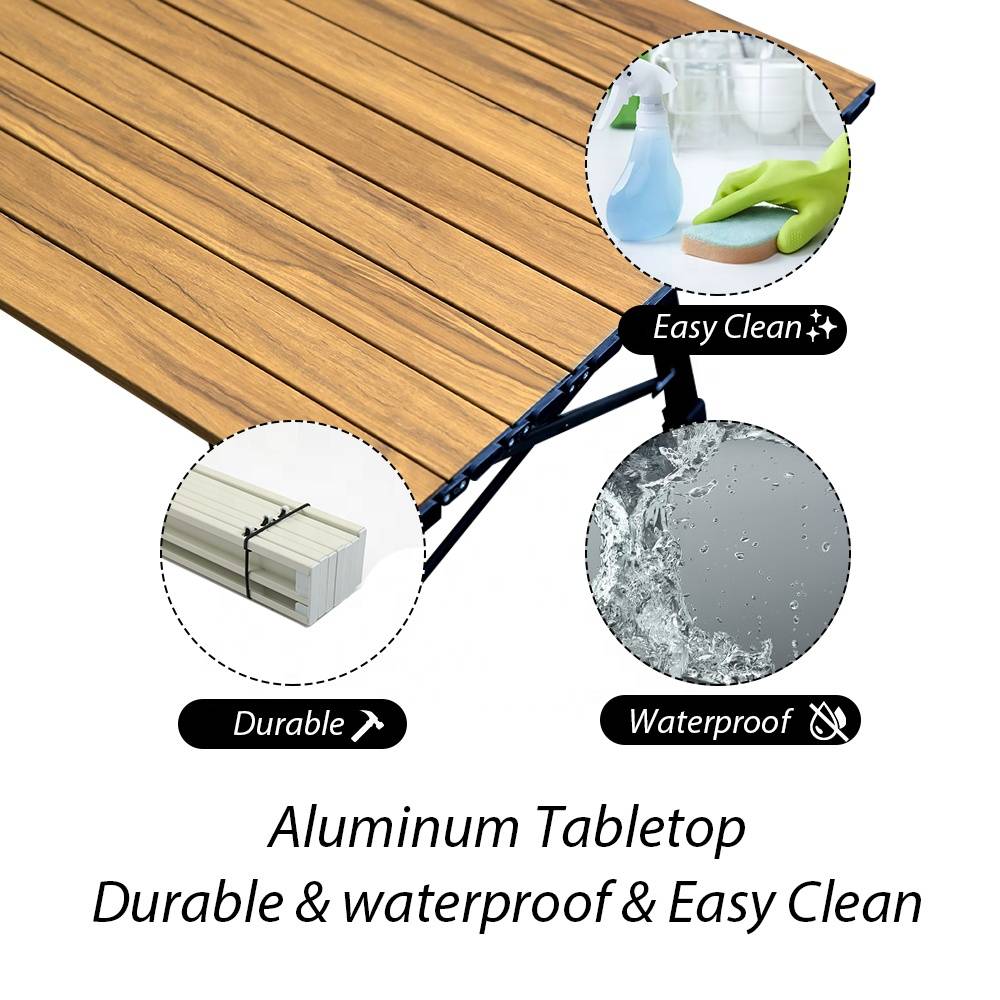 Weight Capacity: Depending on your needs, Portal Outdoor offers different camping tables with varying weight capacities. You can choose a table that suits your requirements, whether it's for a family camping trip or a solo adventure.
Compact Design: Portal Outdoor tables are often designed with a focus on space-saving and easy storage. This is especially valuable for campers with limited storage space in their vehicles or backpacks.
Versatility: Some Portal Outdoor tables come with additional features like built-in storage, cup holders, or adjustable heights, enhancing their usability and versatility in different camping scenarios.
Weather and UV Resistance: Outdoor activities subject camping tables to various weather conditions. Opt for a table resistant to water, moisture, and UV rays. Weather-resistant coatings or materials like powder-coated aluminum protect against rust, corrosion, and sun damage, ensuring longevity and preserving your table's appearance.
Brand Reputation: Portal Outdoor is known for producing quality camping equipment, and its lightweight aluminum camping tables have received positive reviews from outdoor enthusiasts.
Ultimately, the decision to choose a Portal Outdoor lightweight aluminum camping table should be based on your specific camping needs, the number of people you'll be camping with, the type of camping you'll be doing, and your personal preferences for durability, weight, and features. Be sure to read product reviews, compare options, and consider your camping style to make an informed choice.
KASSICO, a leading aluminum box factory in Ningbo, China, has 21 years of production experience. Since 2015, combining the advantages of camping kitchen boxes, KASSICO has expanded its business scope to outdoor camping gear and equipment, including the design and supply of camp furniture,camping tents, camp kitchenware, camping lights, tools, etc. With multiple sets of outdoor product solutions. KASSICO provides customers around the world with hundreds of innovative and affordable outdoor products. We will be your reliable suppliers and try our best to serve you better and be your honest partner.
More Details: https://www.kassico-outdoor.com/