Are you planning to cook meals while camping? Well, it's a great idea to cook in the open, but at times, it could be a bit overwhelming. I have been cooking outdoors for past many years and have identified simple tips and tricks along the way, which makes cooking outdoors a lot easier. Nothing beats cooking food in the comfort of your own kitchen, but you can make cooking in the open a lot more convenient using tips that I'm about to mention.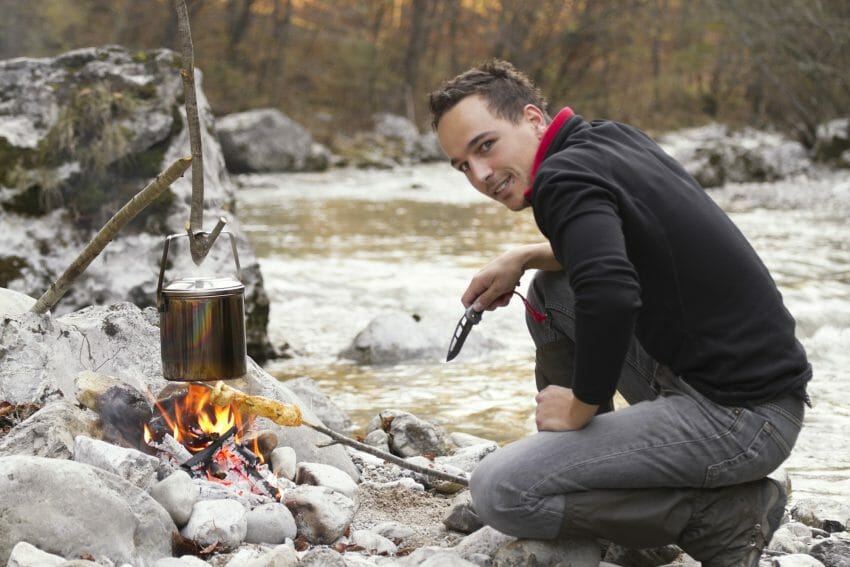 Pack the right stuff in the right quantity
The first and foremost tip for outdoor packing is to pack stuff that will come into use for the kind of camping you will be doing. If you are going for a car camping trip, then you will have to take a large skillet or red copper frying pan with you, whereas if you are traveling to the backcountry, then a pocket stove will seem more practical than a cast iron skillet. You have to keep such things in mind because these can make a huge difference to your camping trip.
Make a list
You need to figure out in advance as to which meals you want to prepare for the trip. Accordingly, you need to pack all the ingredients along with special utensils, which you will be using on the trip. Also, make sure to check everything off the list as you pack them into your backpack or cooler before you leave. If you forget a few things, then that's absolutely normal, but make sure that you don't forget the main ingredient for a campfire dinner.
Preparation at home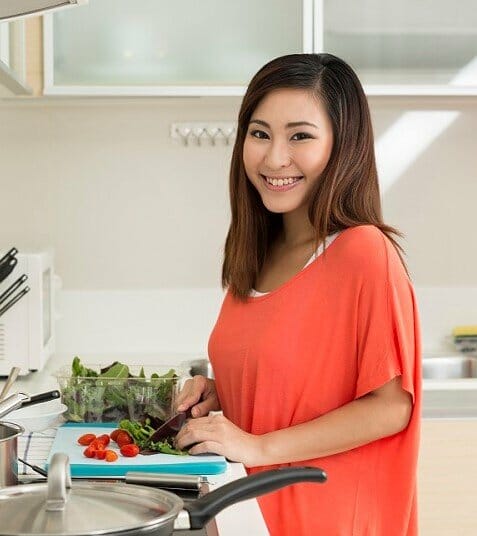 The satisfaction of cooking an entire meal from scratch to end on a picnic table of the campground. If you are one of those people who doesn't like to take shortcuts, then you need to make sure that you prepare as much as you can in your own kitchen. You must take a look at all the essential ingredients that you want to cook while preparing meals on the trip.
If your fellow campers requested for some special ingredients such as chopped onions, pork slices or similar things, then you need to prepare these prior to the camping trip. Doing this will help save a lot of time on the trip. You can add these ingredients in a sealed bag and then, throw the bag in a cooler. When everybody gets hungry, you just have to take the ingredients out of the bag and reheat.
It's OK to take shortcuts
You may consider yourself a great chef at home, who use only fresh and organic ingredients, but it is completely fine to throw those notions out of the door when cooking outdoors. There are many variables present when preparing food in the open such as time, weather, and surroundings, therefore, it is fine to take a few shortcuts. If certain ingredients are available in cans, then you must not hesitate to use those. Ingredients such as vegetables, sauces, beans, and chicken are available in a can, so you can use these ingredients to prepare food quickly for the hungry campers. There is no sense to waste time preparing a sauce when you can buy a can of the same, which saves you a good 20-30 minutes.
Practice before you leave
Cooking in a camp is somewhat different from cooking at home, so you need to practice cooking on small camp stoves and over a campfire. There is no real control of those portable camp stoves over the heat output. Therefore, it can be a bit tricky to cook up food. The right way of going about this is to try out a few recipes in your kitchen before you go out on the trail. See what suits you and what doesn't. You can easily boil water for noodles or pasta, but searing a steak to perfection will probably be a tedious task.
Keep these tips in mind and you'll do just fine on the camping trip. Have belief in your capabilities, ingredients, and utensils, and you will be able to cook delicious food in the middle of wilderness as well.
Article Written By; Monica Henin
Author Bio: Monica Henin, the author of this post is a reputed blogger and food expert. She has written blogs and articles on numerous topics related to food tips and healthy recipes. Check out her work on www.addonkitchen.com and try to incorporate ideas that she laid out on the website.