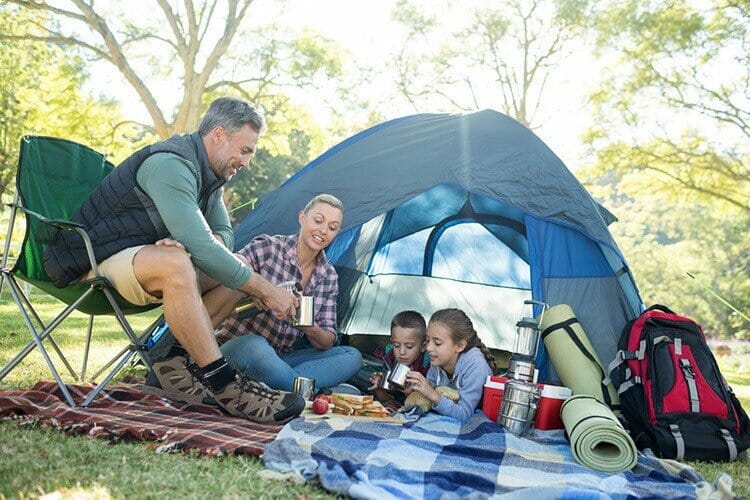 According to experts, camping as a family activity helps to increase one's imagination, cognitive focus and also helps to extend one's life.
With the introduction of gadgets like game consoles, tablets, and smartphones, children are spending more time indoors than outdoors.
Combined with the consumption of sugary snacks, it leads to the occurrence of obesity. As a family, it is important to take a family trip and go camping out in the countryside using the best family tents. If you are planning to buy a new tent for camping then read reviews of topreviewsadvisor.com before purchase.
A chance to exercise
When you plan for a camping trip as a family, you get to exercise your limbs more often as opposed to staying indoors and playing video games among other activities. During camping as a family, you can get to engage in many activities such as fishing, hiking, and cycling. Performing these activities will lead to burning more calories, therefore, leading to weight loss.
For example, hikers can burn between 120 to 300 calories every hour while cycling can help burn 300 to 500 calories every hour. So prepare the best hiking shoes to reduce stress on your feet. Get a bicycle that is right for the kind of bike trail in your camping area. A powerful electric mountain bike will also be a good option to overcome tough terrains and steep climbs without exhausting yourself.
Improves socialization between family members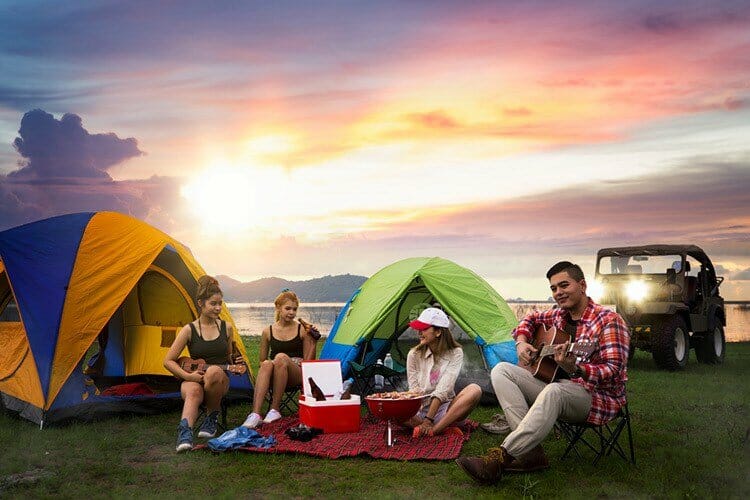 Many families don't get to spend time together as often as possible and when they get to do it, it is the normal routine that doesn't involve healthy interaction such as watching a movie or TV show. Due to hectic activities daily such as going to work, going to school and traveling for business trips, the majority of families lose touch with one another.
To improve family connectivity, it is important to pack your family tents and take a family camping trip. During camping, families have all the time to socialize and get to know one another. Not only is socialization healthy but it also helps to extend one's lifespan and delay memory problems as well.
Help reduce stress
Normal activities such as going to school and going to work can lead to the development of stress especially due to the many challenges that one faces. Stress has been known to contribute to several problems such as insomnia and obesity.
To eliminate stress, camping as a family is a good option. Spending time together will reduce stress therefore improving oxygen levels, improving serotonin levels and also helping to manage levels of melatonin.
Consumption of good food
The majority of families are fond of ordering pizza, burgers, fries, and sugary drinks. Consumption of these foods for a long period of time has been found to contribute to obesity. Obesity on the other hand leads to several diseases such as diabetes and cardiovascular problems.
When you get to go camping, you have the chance of eating good food. You can hunt or go fishing at the nearby lake or river. The best thing about this is that you won't get unnatural ingredients in fresh lake caught fish.
Helps one meditate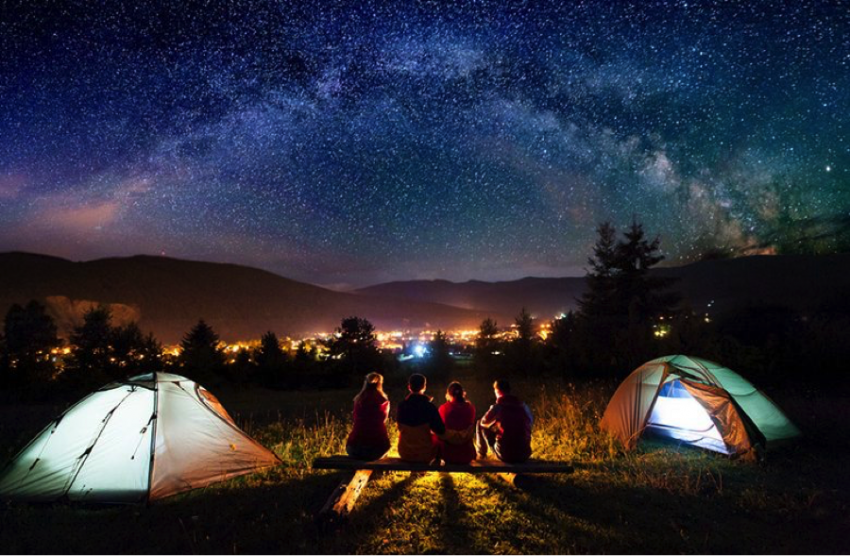 When you choose to go for a family camping trip, you need to leave gadgets like tablets and laptops at home. For the smartphones, they need to be shut off and kept away once you are at the campsite. Doing this will allow you as a family to enjoy the simple things in life and that is being with each other.
When you get to disengage yourselves from the use of smartphones and start engaging with nature, you get to benefit from meditation. Meditation has been found to improve the health of individuals who have depression, fatigue, heart disease, and allergies.
In conclusion, a family needs to plan for a camping trip at least once a year. There are several benefits associated with this and some of them include helping one to meditate, allows one to consume good food, helps reduce stress, increases socialization, and allows one to exercise.