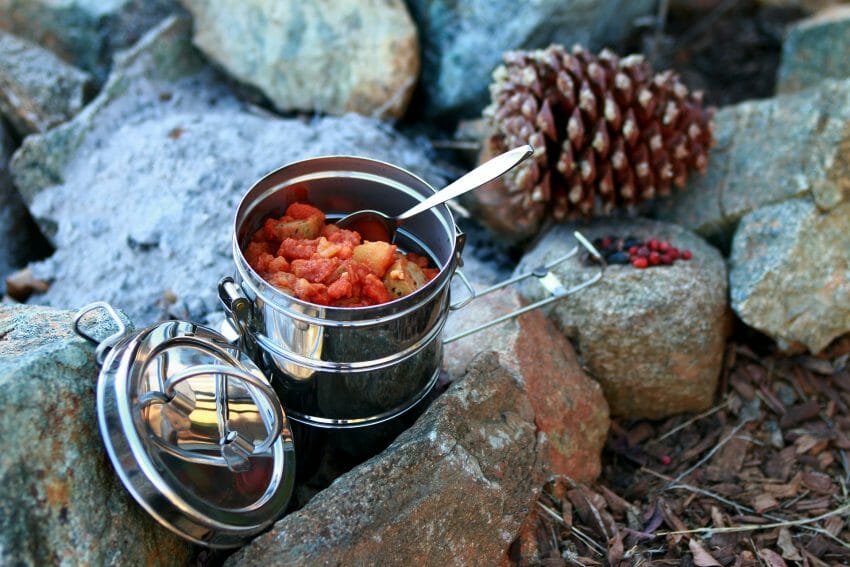 It does not matter whether it is your first expedition or your 12th because you already know and understand the importance of your choice of meals for these trips. Expeditions are not easy and they can become very grueling, and this is why you always want to make sure that whatever food you bring is not only something delicious, but also something that calorie-rich enough to make you feel sufficiently energetic and strong, and the same time, also fill you up.
Of course, some people choose really hearty and heavy food options for their expedition but this does them no favors because it only makes them feel really sluggish and actually ends up lowering their energy. This is why you want your meal to be both healthy and filling. Of course there are a number of websites that happen to offer packaged expedition meals that are healthy and instant, however if you are someone that happens to have a gluten allergy or just someone that generally avoids gluten because of any reason, this can become a problem for you because most of these pre-packaged expedition meals contain gluten, however if you still want to look at different gluten-free options for your expedition, you can just go to this website and see if they have any other gluten-free options that might satisfy your needs during the course of the expedition.
Pre-Made Meals
If you are traveling with a group that does not have anyone else with a gluten allergy or problem, then you will find yourself having to carry your own pots and utensils because sharing their utensils and cooking supplies can end up with you getting exposed to gluten via cross-contamination, and in order to avoid that from happening, you will have to bring in your own cooking equipment and supplies, and this means having to carry extra weight, and when you are traveling for an expedition you want to make sure that you travel light. Your next best option in this scenario is to buy already prepared gluten-free expedition meals. Of course you want to make sure that whoever you are buying your meals from is certified and can show you proof that their meals are in fact gluten-free. Of course this will require a bit of hard work on your end, but finding a business that already sells healthy gluten-free meals for expedition trips can become a serious lifesaver.
Making Grains Your Best Friend
It is important that you get a sufficient amount of carbs during your meals in these expeditions because carbohydrates are what will ensure that you stay energized and healthy. Health gluten-free grain options can include brown rice, wild rice, quinoa, tapioca, oats, and buckwheat and so on. Of course, you really want to go through the labels and make sure that the product is certified as gluten-free because there can be some gluten contamination when it comes to grains. This allows you to have a richer diet where you can ensure that you are getting enough energy to keep you healthy throughout your expedition.
Fruit and Veggies
Fruits and vegetables are absolutely great for anyone, however, if you are someone that is avoiding gluten, then you should limit yourself to just fresh fruits and vegetables because canned, frozen, and pre-cut fruits and vegetables usually contain gluten because they are added by the manufacturers, so do not buy process fruits and vegetables unless they have specifically branded themselves as gluten-free. You can keep fresh fruits and vegetables with you only for a limited period of time, and it is better if you avoid them during your expedition just in case you do not want to try cutting and/or cooking them outside.
Protein Options
Protein should be a very important ingredient in all of your meals throughout your expedition. If you want to buy pre-cooked protein, then you will have to go through the ingredient list thoroughly to make sure that no wheat-based soy sauce or breaded protein was used. You can consume both vegetarian proteins like lentils, soy-based proteins or you can just consume different kinds of meat throughout your trip in order to meet your protein requirements.
Drink Options
Water and any drink rich in electrolytes should be your best friend throughout the course of your trip. Of course, you can consume tea, coffee, and other beverages as well, but it is still strongly advised that you read through ingredient lists and make sure that you do not drink any unknown drink until you can personally confirm that it is gluten-free.
Checking Your Sauces
No one really wants to eat bland food, and this is where sauces and condiments come in. You will once again have to look at the ingredients on the bottle in order to make sure that it is gluten-free because a number of sauces like barbecue sauce, ketchup, mustard, marinades, stuffing mixes and so on can all contain trace amounts of gluten or be cross-contaminated with gluten-containing ingredients. This is why you will have to be careful with whatever sauce or condiment you buy because you can end up getting sick or affected by gluten if you are not careful.
It does sound difficult to make sure that you are eating both a gluten-free healthy diet and at the same time make sure that it is filling enough to give you the energy you need to complete your expedition. Now, you can choose to make your own meals yourself if you do not trust anyone and want to be perfectly sure about what you are eating, or you can make use of different websites and services that offer healthy gluten-free meals that are suitable for expeditions if you are looking for convenience. Regardless of whatever decision you choose to make, you should do it keeping your best interests and convenience in mind because you want to complete your expedition without having to deal with ant hiccups, especially with regards to the food department.