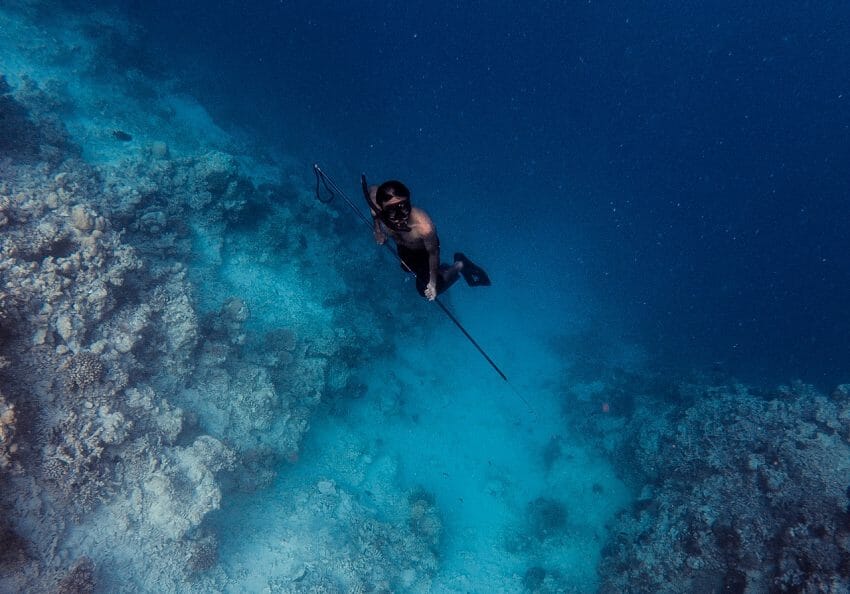 When you're deep under the water and spot your prey, you need the best kit for the shot of the day! Here's a beginner's guide on how to choose the best speargun.
Spearfishing is one of the oldest methods of fishing. Humans have been doing it for about 2.6 million years, since the Paleolithic era. Amazingly, people still enjoy spearfishing today.
Of course, this activity has become more of a hobby than a necessary way to feed oneself. In recent times, spearfishing has become much more technical than it was in the past.
Today, those who enjoy spearfishing can easily find the best speargun for their needs. Modern technology can contribute so much to this method of fishing. There is everything from electric-powered spearguns to gas pneumatic spearguns on the market.
If you're looking for a reliable and effective spearfishing gun, check out the guide below.
Pneumatic vs. Band-Powered Spearguns
The main difference between today's types of spearguns is how they are powered. The two main types are pneumatic powered spearfishing guns and band powered spearfishing guns.
Pneumatic powered spearguns are powered by compressed air. Band-powered spearguns are usually powered by the propelling force of a rubber band.
Band-powered spearguns are either made of wood, tubing metal, composite, or a combination. Pneumatic spearguns have a thicker spear that is sealed in a barrel until the air is pumped and released.
Band-powered spearguns are often cheaper, more simple, and more silent than pneumatic powered ones. Some fishermen, however, find that pneumatic powered guns offer better technological tools and penetration of large fish.
Types of Band-Powered Spearguns
There are three main types of band powered spearguns that dominate today's market. These include the European style gun, the railgun, and the American style gun.
The European Style Gun
Also known as the Euro gun, this style of gun is designed for catching smaller fish weighing less than 10 pounds. Due to its thin shaft size, the spear is likely to bend if a larger fish is targeted.
This particular choice is the best speargun for anyone with their sights set on smaller fish.
The Rail Gun
The rail gun is a newer model than the other two styles. This gun is most similar to the Euro gun, but with a thicker shaft for larger prey. This also means that the user can target fish as longer ranges.
The American Style Gun
Also known as the multi-band gun, this style of gun is more powerful than the other two and is capable of taking down bigger fish. It is also a much larger speargun, but the longer stock allows the user to take a more sturdy shot.
The Best Speargun
As you can see, when it comes to choosing the best speargun, you're spoiled for choice. Make sure to pick your weapon based on your needs and what you're comfortable with.
Remember that these spearfishing guns are dangerous weapons that need to be used carefully.
Don't choose a spearfishing gun based on how cool it looks if it means you don't know how to use it comfortably and correctly.
At AverageOutdoorsman.com, we have tips and tricks for anyone who loves the outdoors. Don't forget to check out our blog page for more advice.