Be it a small game or big, the hunting seasons are one of the best times of the year.
Regardless of the hot and humid weather during hunting season we all love the sport. As hunting season is nearing all of us tend to get excited. But, don't let that excitement run far as preparation for hunting season is absolutely crucial. You might have broken few laws in the previous season, or might have had a rather lousy experience. Don't be ignorant this season as we will be talking about how to prepare for the hunting season! You can find out more here huntinguides.com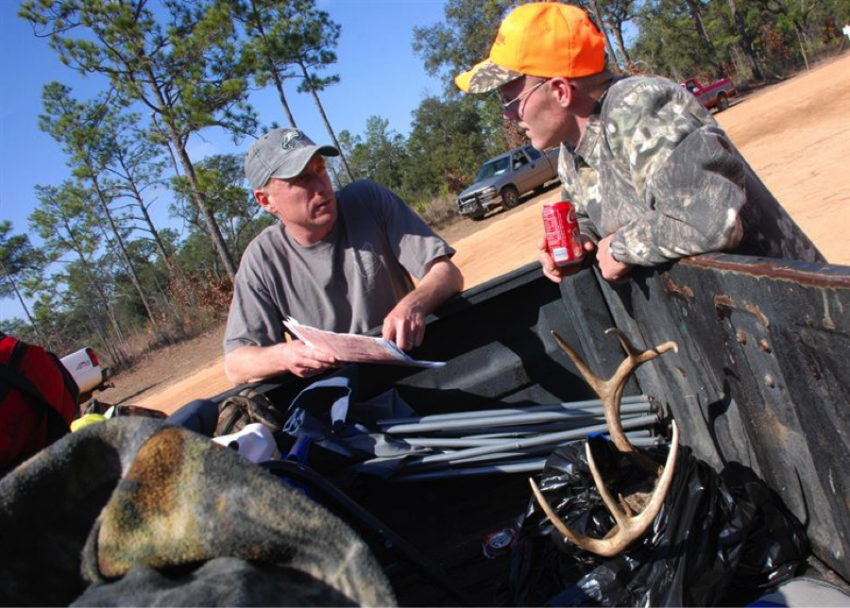 Get your license ahead:
Don't be a lazy potato head and get your license just before, or worse after, the hunting season begins. Get your license before the opening day, this way you can stay relaxed. Don't let those red tapes ruin your hunting experience. And if you are going to be hunting out of your own state then it is absolutely crucial that you plan and apply ahead.
Get in shape:
Whilst this tip might not sound important but it is one of the best advice you will ever get for hunting. Be it a small game or a big one, being in shape will really help you improve your hunting skills. If you want to be a good hunter you need to be able to stay in a single position for a long time with focus. To do this you need to have control over your body and not the other way around. During hot and humid summer you are likely to run out of breathe and gasp heavily carrying that heavy rifle or a bow, this will degrade your ability hunt. So, go ahead join a gym, gain some muscles, do some cardio and be in good shape for the upcoming hunting season.
Survival Kit:
It is very crucial that you prepare for the worst and hope for the best. Hunting expeditions are no different. You should prepare a survival kit that will aid you in any case of emergency. Preferably you would like these items in your kit:
Heavy duty basic phone.
Power Bank and Batteries.
First Aid Kit.
Flashlight and head-lamps.
Dry food with good shelf life.
Maps and analog compass.
Water Purifier.
Prep your gear:
Don't let your hunting gear rot during the off-season. Try to take care of it. Clean it once in a while. Make sure they are not in contact with water, which might potentially damage some of the gear. Sharpen your knife; you don't want to be field dressing your game with a dull knife and make life hard for yourself. Make sure the screws of your rifle scope are intact and fit well. Clean your rifle so that rust does not settle. And lastly, if you are short of any gear, but it during the off-season as you don't want to buy it during price surge.
ARTICLE WRITTEN BY; KEVIN FLEEMAN
Conclusion:
To conclude, don't be lazy and just wing it during the hunting season. Regardless, of whether you are a novice or a seasoned hunter, you need to prepare well ahead. This will ensure you have an enjoyable experience during the season. So go ahead prepare and go hunting!