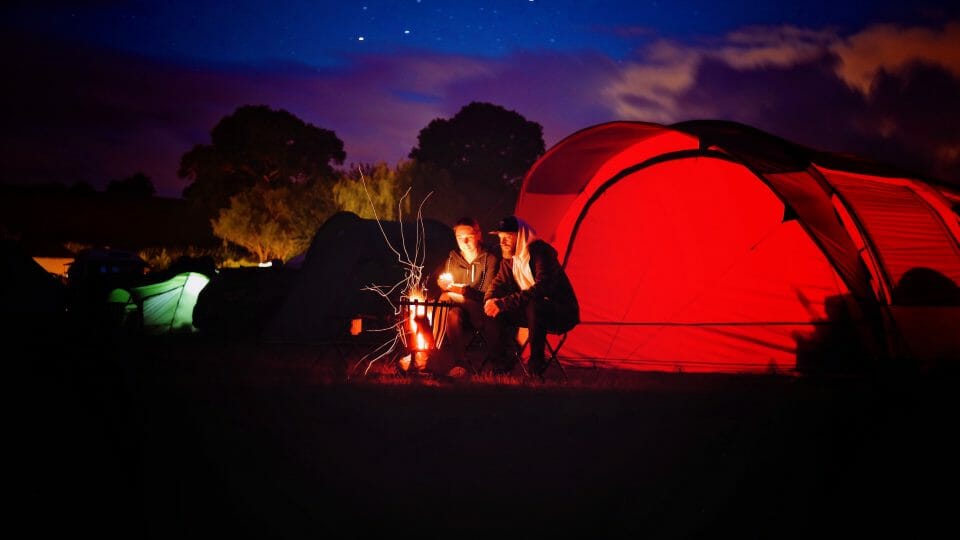 The types of activities carried out during camping determine what gear you need to have. Other factors to consider include, where to sleep, the type of location, security of the area, and where to get food. You also have to consider packability and weight of the weight of what you want to carry. Instead of just depending on generic checklists, let your personal needs guide you. Since most camping trips are similar, here are some essential items that you should consider in your first trip.
Poles, Stakes, Tents, Tarps and Tie Downs
You have to sleep during camping so a tent should be a priority. There are different types and sizes of tents. Light tents are most suitable for backpacking while heavy ones need to be carried in a car. It all depends on the season, location, security, and your budget. If there are several campers, try to get a tent that will allow you to sleep comfortably.
For instance, during winter, you should consider carrying a three-season tent. You do not want to shiver all night due to cold. A four-season tent can handle snow drifts due to its durable fabric. Most tents cost between $200 and $300. Plan your budget and get the most suitable tent for your trip.
Sleeping pads and sleeping bags just like tents, sleeping bags are of different types. Before you choose a sleeping bag, know the location, weather, and how many days you will spend in the area. Sleeping bags are specially designed to handle different temperatures and weights. If it's a cold season, consider getting a warm sleeping bag. Do your research to find out the pros and cons of different sleeping bags. A decent sleeping bag will cost you approximately $150-$200. Lying on a sleeping bag only is not enough because it could be uncomfortable. You may need a sleeping bag to act as a cushion against a hard surface.
Flashlights, Lanterns, and Headlamps
This should not be a surprise to you because you definitely need to see at night. You also have to ensure security is tight so a good flashlight will work. A LED flashlight gives enough light to brighten the night so it works well for most campers. If you want to walk around at night, you need a lantern. It might be bulky but you have to know if it is necessary for your camping activities. A headlamp is easy to carry around and is helpful when setting the tent at night.
Water Treatment Mechanisms
You can carry treatment tablets or a simple filtration system because most camping sites do not have clean water. You have to be hygienic at all times. Look for a portable solution that best fits your budget.
Hiking Shoes and Boots
Your choice depends the terrain of the campsite. Some of the common options include nordic walking shoes, waterproof work boots, approach shoes, and trail runners. Boots are good for rough terrain and muddy areas. For running and playing around, you need to carry light shoes.
Paper Map and First Aid Kit
For camping, you will not carry your phone everywhere. Get a good map, read it carefully and understand it. Get a paper map by printing it online or from a ranger station. Also, you need to carry bandages, gauzes, aspirins, bug sprays, and aloe vera in case of accidents, falling sick or burns. You can as well visit https://landofthetraveler.com to get more tips on travel destinations, advice and essential packing lists.
There are hundreds of gadgets and items available for camping. Since camping sites and activities are different, choose what works for you. This list contains some of the most essential items to carry.