Rothco Military Tool Bag from Dave's New York Review
Article Written By: Tim Collins
Welcome everyone; this product review is for the Rothco Military Tool Bag. The bag reviewed was the 11" x 7" x 6" O.D. Mechanics Tool Bag. I took the definition literally and am using the Rothco Military Tool Bag as a tool bag for my truck and at work. I am sure that was the intent of the bag, but on inspecting the bag, it can easily be used as a hunting bag.
The inside of the Rothco Military Tool Bag contains sleeves that can be used for sockets as well as shotgun shells. The photo below shows how easy it is to fit all my "essential" tools in the bag so I can have them in one place.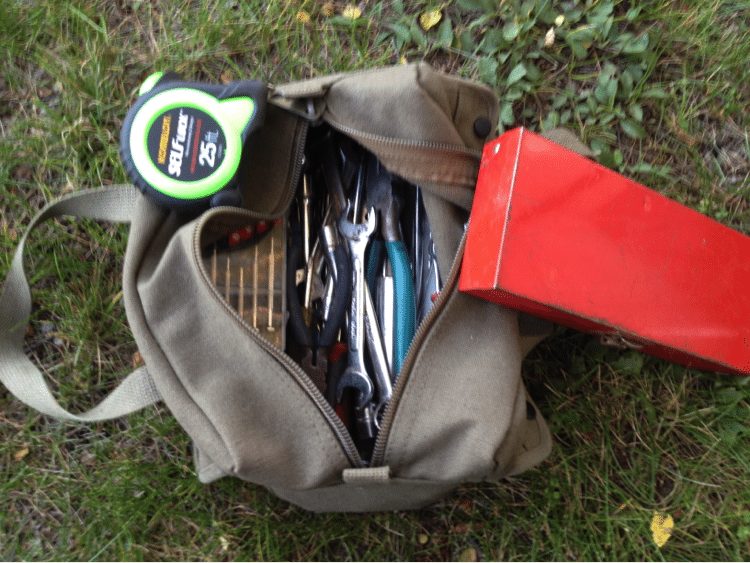 The Rothco Military Tool Bag is made of a solid heavy weight material, is well put together and sturdy. It comes with a heavy-duty zipper that adds to the quality of the tool bag. The handles are as sturdy as ratchet straps and on the outside of the tool bag it has a pocket that runs along the entire both sides of the bag with two heavy-duty snaps for securing your cargo.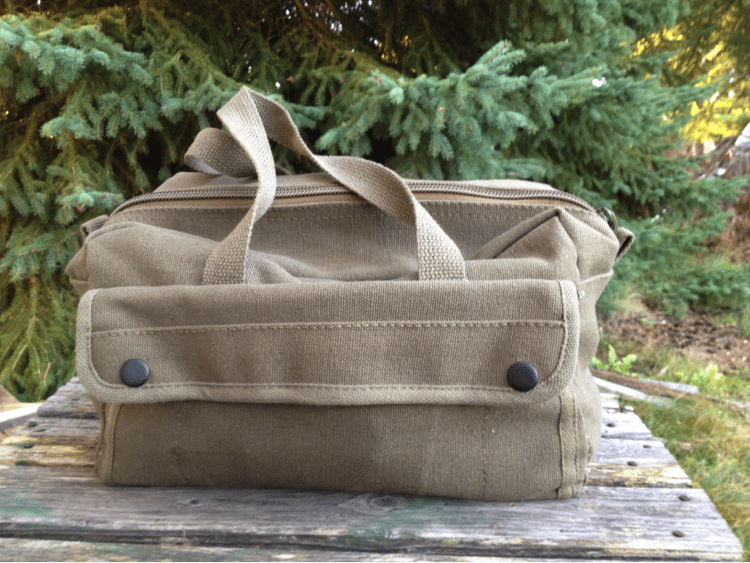 To prove the strength of the Rothco Military Tool Bag, I weighed the bag with all the tools I want in it on our digital scale. As you can see, the bag of tools weighs about 20 lbs. and even though you can feel the weight in your hands, you don't feel any stress in the bag when you carry it. In other words, the tool bag handles the weight very well and comfortably.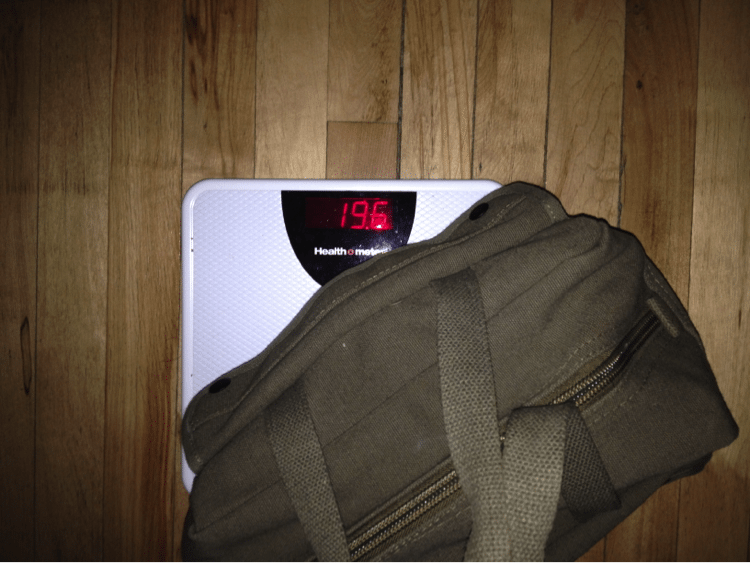 The cost of this particular size Rothco Military Tool Bag is $11.99 with no charge for shipping.
In conclusion, I highly recommend the Rothco Military Tool Bag. What I like the most is its simplicity, durability and high quality. I appreciate everyone who reads this review and if you have any questions, comments or critiques, please feel free to contact me via any of the links provided in my bio and I will be sure to respond to you.
Have a great day,
Tim Collins.