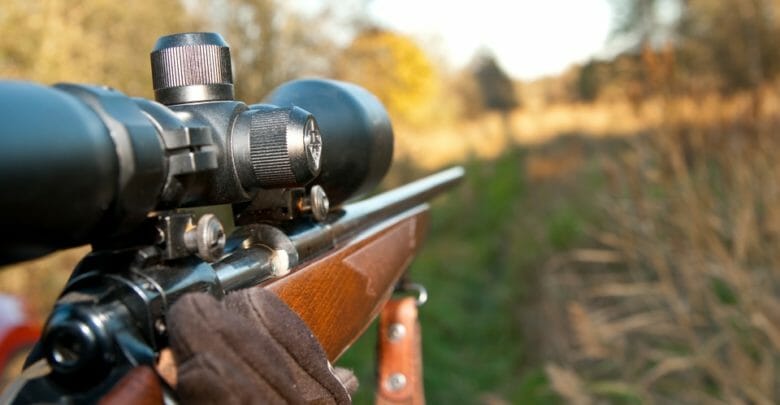 Aiming at the target accurately and getting the prey at the first attempt is not so easy, even if you are a professional. You may use a binocular to see at long distances. But if you are in a deep forest and need to see prey long-distance, you must have a scope. Though the scope is a small gear, it's using the procedure is quite complicated. Our aim is to assist you with proper knowledge regarding the usage of scope through the following article.
1.  Mounting Your Rifle Scope: When you decide that you will have a scope with your rifle, you need to purchase the best rifle scope that actually fits in your gun. Before mounting, make sure you tighten enough the screws so that it could set tightly with the gun. Now let's discuss mounting. The most important thing here is the scope ring. Scope rings have two different parts. Its main body is made with a 1-inch tube that depends on your choice. It would be best if you thought about the scope's nature and size also. If you don't have a scope that is actually right for your cheek weld, eye relief, etc. Otherwise, all your efforts will go in vain.
2. Zeroing In: During shooting, when the mounting is almost finished, you need to adjust the scope to zero. After zeroing, you will get accurate aim towards your prey because this time you can focus exactly on the target. If you don't practice zeroing in your scope, it's nothing but a waste of money to purchase a scope. For zero, you just need to fix the rifle in a fixed place with the rifle stand. Ultimately all of the bullets that you shoot will go directly to the target.
3. Align the Reticle: The pointer on which you trust more in the shooting is called reticle or crosshair. So this is crucial to set the reticle to the target. In most of the scope, there are two crossbars. One is horizontal, and another is vertical. The middle point of these two crossbars is called the reticle. Sometimes, the reticle is just a red dot instead of the crossbars. After zeroing the scope, you need to fix the reticle to your target's middle position so that the prey won't get any chance of running away.
4.  Eye Relief: If you are a regular scope user, you must know about eye-relief. To get relaxable eye-relief, you have to place the rifle along with the scope in a place from a particular distance so that you won't feel fatigued in your eyes. You have to do this also because of getting a proper field of view. After getting both satisfied eye-relief and field of view, you need to tighten the screws to fix it. But you need to be careful in tightening. Otherwise, all your efforts will go in vain.
5.  Trial Your Rifle Scope: Before going to the final show, set all the variable functions of your scope, including magnification range, eyepiece, elevation, etc. All these features are of a different range that you may not need. To fix all those actually you need. Suppose, you have a scope with 4-12X 42mm. Here the magnification range is from 4X to 12X and 42mm is the objective length. Now you don't need high magnification all the time. To determine a magnification range that you actually need at that time.
6. Make a Perfect Shot: Now, you are with all things set up and waiting to make the shot. But making the shot perfect is difficult somehow. You need to take care of some things for that. You shouldn't use high magnification to get a view of a short distant place. It makes the area smaller. So you need to use lower magnification and also minimize the eye-relief. Don't hurry to take multiple shots. Try to make every shot perfect taking time.
All the steps we discussed above will help you to make sure the best use of a scope. By following these, you will be able to make accurate shots to the target. The scope is not something that you will purchase from the market and go to play directly. You need to know every ins and outs regarding it and adjust as you need based on the distance, light condition, the longevity of the hunting time, etc. Hopefully, this article will be beneficial to you. Happy Hunting!!