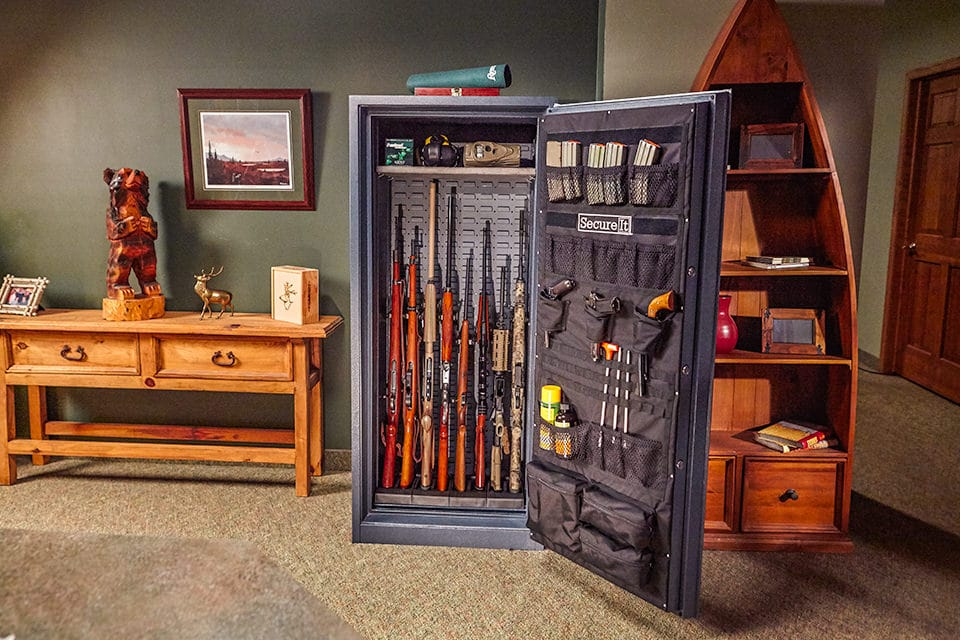 A lot of people require guns to protect their properties, people, and their families. If you possess a gun in your custody, then you will also be needing a gun safe. But when the market is brimming with multiple types of gun safe, how do you pick one for yourself? There are numerous types of gun safe available that can be opened with keys, biometrics, or other sensors. The question is which one is more suitable for you and how will you know that?
You can pick a gun safe after checking your budget, specifications, and your requirements. Many manufacturers offer the gun safe at cheaper rates, which is why many get jammed and locked within a few days of use. They can be opened by anyone who wishes to open the safe. So well, in this article, we intend to provide you some tips and tricks on how to pick a suit and gun safe for your use. Read on and grab better insights.
3 Primary Things To Consider Before Buying Gun Safe
1 Size and Weight
If you purchase a heavier gun safe, then you won't be able to carry it around from one place to another. Most experts say that the importance of gun safe should largely depend upon the thing you want to keep in it. The market offers all types and kinds of gun safe, from 700lb to 1500lb. After all it's you who needs to choose after considering your budget.
2 Wall Thickness and Shell Strength
If you are buying a safe for your ammunition then make sure to buy a gun that possesses a thick outer wall. It will secure your arms and prevent any potential break-ins. The thickness of the safe will eliminate the chances of fire reaching your weapons and it will keep them safe.
3 How Much Time It'll Take To Open?
According to many experienced gun holders, the locks of these gun safes should not be sturdy. It can't take a break and it should be quick enough so the gun owner can grab the gun from the safe as soon as possible.
Types Of Lock Combinations Installed
There are three types of lock combinations given by the various manufacturers for safe and rapid unlocking.
1 Biometric Lock In A Gun Safe
The biometric gun safe works with your palm and finger impressions. These safes are a bit costlier because of the technical system installed in it. For this one you don't need to maintain a key, all you need is your hand. You can have the access to the safe quickly with a fingerprint scanner and get your gun out even in situations of panic. This will record your thumb and finger impressions to open the safe. Go for the biometric one, if you don't wish to maintain a key. This is fast and reliable too, so don't worry.
2 Combination Lock In A Gun Safe
There are some gun safes in the market that offer an electronic and mechanical combination. You don't need your finger/ thumb to open this gun safe. All you need to do is remember a particular pattern/ number which you'll set yourself. That number will be required for opening the gun safe. This is the second recommended after the biometric one, as the number can be guessed by any other person. So it is somewhat less reliable, many experts prefer the biometric gun safe over the number lock gun safe.
3 Lock and Key Gun Safe
As the name suggests these gun safes are opened after using a key. They are useful, reliable, and can be opened with a particular set of keys. But take note of the fact that you need to maintain the keys in your possession all the time. Also, this one won't provide you the gun instantly, you need to keep some time to take the gun out. So it is not recommended for everyone
Conclusion
All in all, there are certain specifications offered in every type of gun safe but it depends only on you and your personal preference. We have mentioned the general categories of gun safes available in the market, now it's up to you to decide the most suitable one. Take our word, go with the biometric one as that is the most promising of all other gun safes.