It seems like there are plenty of new fishing tools and equipment entering the marketplace on a regular basis. For a lot of anglers, finding new fishing products can be slightly overwhelming, especially for those who are new to fishing. However, one product that has grown in popularity in recent years is backpack tackle boxes.
Going fishing can cause a lot of headaches due to the amount of equipment needed. Bringing all your gear from your home to your vehicle, and then to your desired fishing location can be extremely frustrating. If you are going camping or hiking on a fishing trip, you might need to carry a lot of items, not just your fishing equipment, so finding something that you can wear instead of hauling a traditional tackle box around with you can prove beneficial. These tackle backpacks are designed so anglers can store their fishing equipment safely, and still be able to use both their hands. Without having two hands free, anglers often find it difficult to grab onto certain areas of the bank to keep their balance.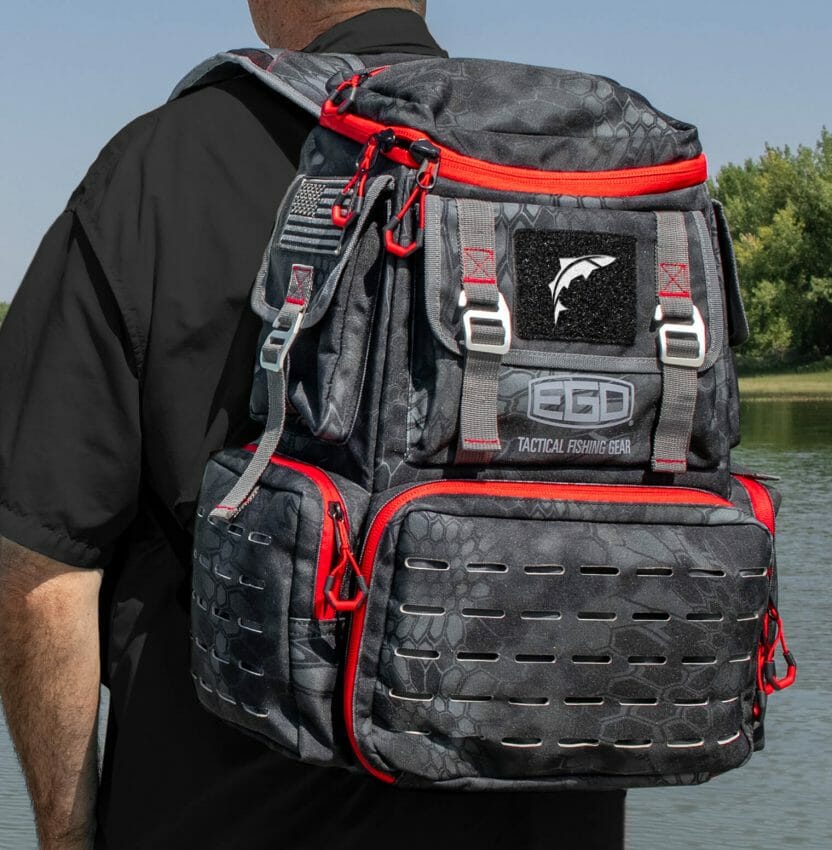 1. Backpack Tackle Boxes have lots of Different Features
Most fishing tackle backpacks out there have plenty of features, often a lot more than the average backpack. Because these products are designed specifically for anglers, the manufacturers are well aware of the items people would like to store in them. They allow you to easily store and organize the different tackle that you want to bring with you for your fishing trip.
Those who enjoy fishing at night time should keep an eye out for a backpack tackle box that is fitted with an LED light. They have adjustable straps so you will be able to change the size depending on how short or long you want the straps. Most of the straps are very comfortable, so they don't cause any frustration or pain while you are wearing them. If you have back issues, perhaps consider investing in a backpack with wide, comfortable straps.
There is plenty of storage, and lots of different areas and pockets so you can store certain tackle and tools in certain areas to make your fishing experience more enjoyable. They often have a range of external pockets too, so you can gain access to tackle easily while you are fishing.
1. You Don't have to Spend a Fortune
As we all know, a lot of the fishing products available can cost a pretty penny. Luckily, there are lots of different backpack tackle boxes available. It seems most traditional fishing stores only stock a limited amount of fishing backpacks, but there are plenty of different makes and models online. If you are on a tight budget, don't worry, because you can purchase a quality tackle backpack for less than $40.
Before investing in a brand new tackle bag, consider researching reviews posted online. A lot of anglers like to share their experiences with the different fishing products they have used, which can help you decide which is the right one for you. If you decide to purchase a second-hand tackle backpack, make sure you examine the product for damages before you spend your hard-earned money. Very few anglers sell their old tackle backpacks unless something is wrong with them.
1. They are Completely Waterproof
The majority of fishing backpack tackle boxes have a waterproof exterior, so not only do they help protect your tackle, but they are perfect for storing electronic devices like a smartphone.
Most anglers are focused on keeping their tackle and other tools dry. Because there is a plastic container fitted in the bags, anglers don't need to worry about moisture destroying their things. These strong plastic containers are normally secured by heavy-duty latches, so you don't have to worry about tackle or other items falling out of the backpack.
If you want to invest in a new tackle backpack that you plan on carrying a lot of equipment, make sure you find out the size of the bag and the plastic container inside the bag first to make sure there's enough room to store all of your things.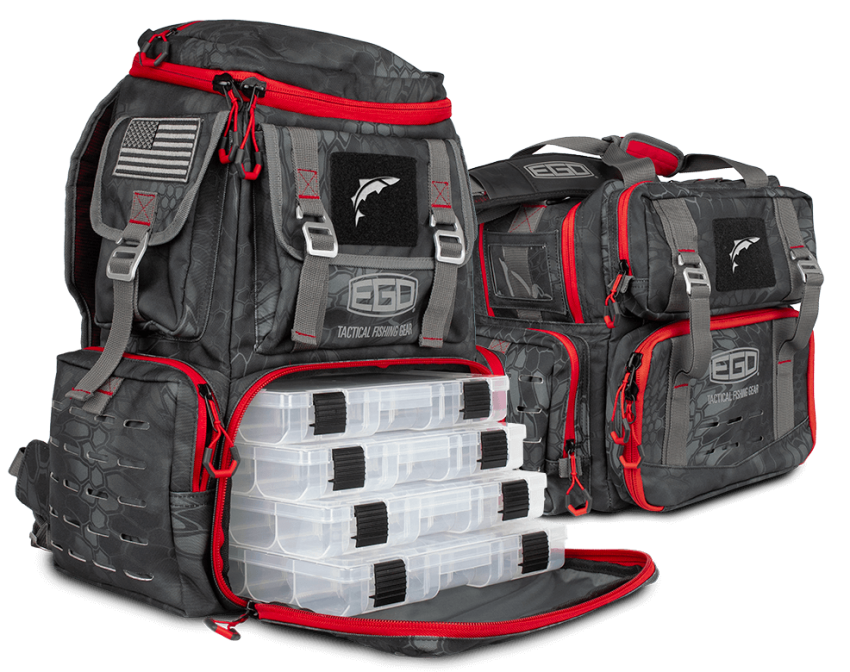 1. Great for Fishing in Remote Areas
Fishing in remote areas can cause a lot of problems, especially when you are trying to find a safe place to put a traditional fishing box. A lot of the time, space is limited so you might find it hard to find an ideal location to store a bulky tackle box. If you are fishing on a boat, finding a place for your tackle box can also prove challenging, which is one of the main reasons so many anglers are switching to backpack tackle boxes.
In recent years, it seems like more and more anglers are investing in paddleboards to go fishing. To avoid falling off, you must make sure that you are maintaining your balance which is even harder with a traditional tackle box on board. These lightweight bags rarely affect your balance.