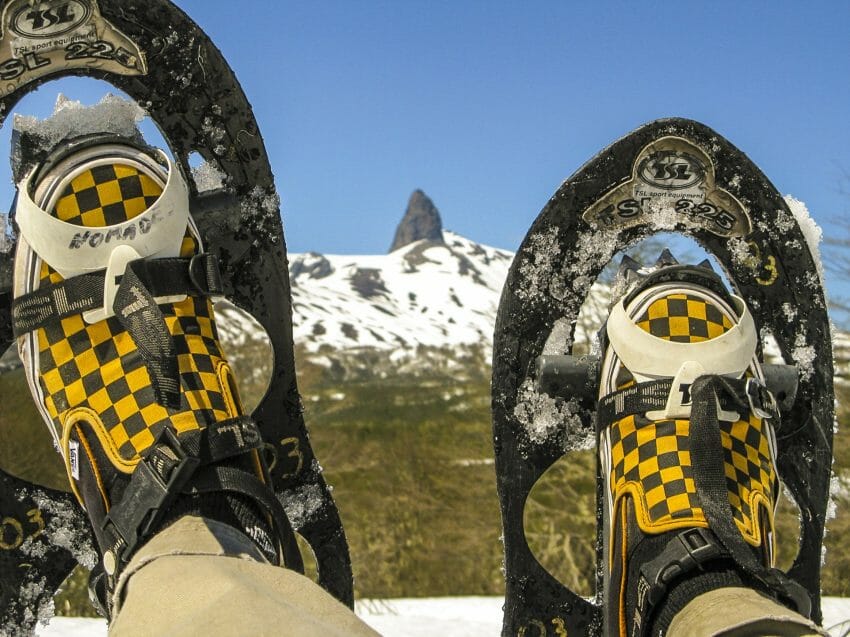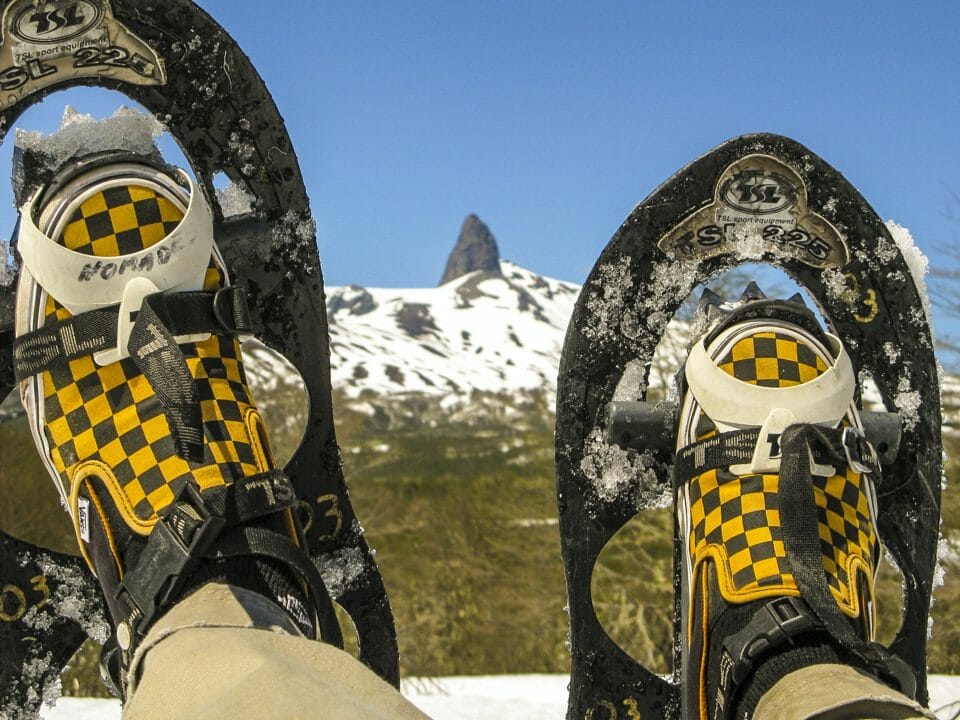 It's no secret that winter can bring on seasonal sadness. You're cooped up inside for a long period of time to escape the cold. You have to deal with fewer daylight hours for months on end. It can be tough if you don't have a wintertime activity to do!
But that's where snowshoeing comes in. Escape the seasonal blues and embrace the benefits of snowshoeing! Snowshoes help you stay on top of the snow and give you extra traction, which makes them ideal for getting out of your house during the winter and going for a trek through a winter wonderland.
If you've never gone snowshoeing before, don't worry! It's easy to get into if you know the right tips and tricks. Thankfully, we have put together an easy-to-read guide that will help you jump right into your next favorite winter activity: snowshoeing!
1. Gear
The first tip on falling in love with snowshoeing is to get the right gear before you go. Be sure that you bring each piece of gear on this list so that you have everything you need to thoroughly enjoy your trek through the snow!
The most important piece of gear you need to take with you when you go snowshoeing are the snowshoes themselves! Snowshoes are designed not only to fit your foot size, but also your weight. Be sure to figure out how much all of your gear weighs while you are wearing it to determine the size of snowshoe you need. The more you weigh, the longer you want your snowshoe to be in order to provide the best floatation on the snow!
Walking around outside during the winter can become disorienting quickly if you don't have the right navigational tool with you. Snow blankets the environment and gets blown around like sand in the desert, erasing tracks as soon as they're made in some cases! GPS is a great navigational tool to bring along with you, because they tell you exactly where you are at all times! For more on an example of a solid GPS to take with you, click here.
Bringing along trekking poles is a must while snowshoeing, because they offer you balance and stability while you walk. If you're not used to wearing snowshoes, they can feel a bit cumbersome and clumsy at first. Trekking poles help you compensate for that loss of balance, which will help you stay up right throughout your whole adventure!
2. Clothing
After you have collected all of the necessary gear, it's important that you dress for success! If you have the right clothing, you can spend time outside in any condition and enjoy it. Be sure to bring along the following when you go snowshoeing to stay nice and toasty warm throughout your entire trip!
We lose a lot of heat from the tops of our heads. Bring along a knit hat like a beanie or a toque to keep your head warm.
Your face can be one of the most sensitive parts on your body to the cold! Bringing along a facemask is a great way to keep your cheeks and nose from being uncomfortable when the wind is blowing hard!
Before you put on your jacket or your snow pants, be sure to layer up with some wool base layers and socks. Wool is a great material to wear in the winter because it's breathable and incredibly warm. Be on the lookout for base layers and socks that are made from Merino wool, since it is one of the warmest, softest, and lightest fabrics on the market!
Your jacket is your first line of defense at keeping your body warm. Be sure to bring a waterproof jacket to guard against moisture build-up from melting snow.
Keeping your hands warm is important while snowshoeing, because they ensure that you can properly grip your trekking poles and work with the rest of your gear. Plus, it's no fun to have cold hands!
Just like your jacket is the first line of defense against the cold for your upper body, your snow pants are your first line of defense against the cold for your lower body. A pro-tip here is to buy snow pants that have zippers on the legs that can help you ventilate your lower body when you want to, and close up to keep all of the heat close to your legs when you need to!
One of the trickiest pieces of clothing to bring with you when snowshoeing are your boots. There are tons of boots that you can wear when going out into a winter environment! Ultimately you want a pair of boots that are comfortable to walk in, keep your feet warm and dry, and will fit inside of your snowshoe bindings. For more on what style of boot to wear, check here!
3. Skills
Aside from bringing the right gear and clothing, you'll want to be mentally prepared to enter a winter environment. Be sure that you have some basic knowledge of the following skills when you go snowshoeing to make sure that you are ready for anything!
Snowshoeing is a physically demanding activity. Sometimes accidents happen and in order for positive outcomes to be more likely to happen, everyone who goes snowshoeing should be familiar with basic first aid and know how to administer CPR to someone in the event of an emergency. You are the first responder in an emergency in the backcountry, so be sure you can rescue yourself and your partners before you go out!
A unique risk that snowshoers could potentially encounter while out trekking are avalanches. While they need to be taken seriously, you can do a lot to help yourself stay safe while snowshoeing by taking an avalanche awareness course to help you identify whether or not the area that you plan on snowshoeing in is at risk of an avalanche. Know before you go!
Final Thoughts
Snowshoeing for the first time is an unforgettable experience. You'll absolutely love the beauty and the stillness that winter provides the wilderness. By bringing along the right gear, the right clothing, and the right skills, you'll successfully enjoy your first-time snowshoeing! For ideas on where to go snowshoeing around the world, be sure to check here before planning your trip!