If you ever ask a professional hunter, lots of them will tell you that binoculars are a very precious asset to have. Not every hunter is using binoculars, which is a very common thing for hunters. Binoculars became very important for hunting because of their magnification power. A pair of binoculars enables you to see your target more clearly because of its high magnification power. You know that visibility is the crucial part of hunting. So, it would help if you had a piece of equipment that you can use to make the job easier. In this content, I will tell you several reasons why you should use binoculars when hunting.
Main Reasons Why You Need Hunting Binoculars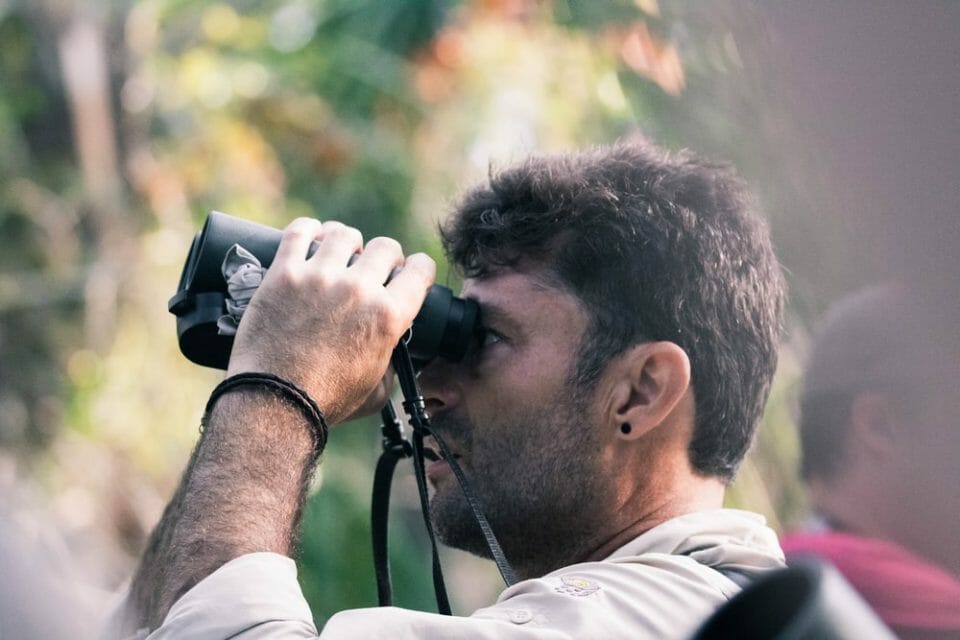 Here are a few reasons why hunting binoculars is a must-have for hunting:
Ensure Proper Planning Strategy
It is the first reason why hunters should use binoculars for hunting. It will give you a lot of time while planning and thinking about your strategy. If you want a successful hunting experience, you will need a good and proper technique.
Binoculars will help you to identify long-distance prey. It will also provide you more time to plan without the animal noticing that you are around. It also assures that you don't need to rush the process of hunting down the animal. Moreover, a hunter will enhance its hunting ability by using binoculars to analyze the movement and trails of an animal.
Keeping Away From The Predators
The second reason is to analyze the wilderness inside and identify the dangerous prey lurking around. Plus, it will never be safe for a hunter to hunt by themselves, so I prefer that you always hunt with a duo and always stay on the safe side.
Binoculars can help you keep from predators or dangerous animals. When hunting for your prey, it is prevalent for a hunter to ensure that you don't become the prey yourself. Because if you are not careful, you could become the prey for tigers, snakes, bears, and even for the king of the jungle, lion.
Identifying the Prey
The third reason why do you need to use hunting binoculars is for identifying the prey. Hunting binoculars can be especially effective for beginners. It will help you identify your target, most especially if you lack experience in hunting. Beginner hunters might be lacking with instinct. It will be tough for you to determine the prey from a long distance. But, with the use of good hunting binoculars, you can quickly identify your target and how dangerous the environment could be.
Binoculars between 8x to 12x magnification power can give you a pristine view of objects or targets; even they are a hundred yards away. Hunting binoculars can give you a better view of your target. Also, you can spot your target quickly and capture it before it runs away. In addition, it will help you track the footprints and trails of your prey. In short, a good pair of binoculars can increase your hunting ability and opportunities.
It Gives You The Chance To See The Life In The Wild
Seeing life in the wild can be the fourth reason you should use binoculars for hunting. You can have the Chance to see animals' natural habitat, as well as the beauty of the creatures living there. Surely, you do not want to miss seeing the beauty of nature. Aside from hunting animals, you can get to see the beauty of life in the wilderness that you should not take for granted.
A pair of good hunting binoculars can give you a better view of the animals from afar clearly without going near them, especially if you are not sure if it's a dangerous wild animal. It can allow you to witness and analyze every exotic and wild animal without risking your safety.
Hunting is an adventurous activity. So, you must study the behavior of the wild animals before you watch over them. It would be best if you correctly observed the surroundings before hunting. That's the reason why hunting binoculars can help you in monitoring your surroundings for potential dangers. You may need to assess the environment first before jumping out in the wild to protect yourself from wild animals.
Improves The Ability To Observe Accurately
The fifth reason hunters should utilize a good pair of hunting binoculars is it helps in planning and observing. Based on professional hunters, it can improve your ability to monitor and assess the situation after using binoculars.
Once you have something like hunting binoculars, you can be able to identify your surroundings much better. For example, if you see an animal and did not know if it's a dangerous animal or not because it is a hundred yards away from you, it will allow you to proceed with caution until you identify the animal clearly.
Hunting binoculars can give you a good attribute as a hunter. It can also help you to observe things you are unfamiliar with, with caution.
Last Words For Using Binoculars For Hunting
If you still have not used a binocular and are a hunter, I surely recommend you try them to hunt. You will see the sufficiency of it, and you will be surprised by the ability that you did not even know existed. Using binocular can help have a lot better results. Though you can still hunt in the wild without using binoculars, it takes a lot of guts to capture the prey without hurting yourself successfully.
The good thing about hunting binoculars, it's a tool that can make your hunting life more manageable. It is an essential tool for hunters to maximize and help you improve your hunting ability and experiences.
The fact that binoculars help a hunter's vision with a wide margin of view makes it valuable in several aspects. So, I highly recommend that you should invest in having a good pair of binoculars. It is a wise investment for a hunter like you and for all experience levels. It can assure you to have a fantastic hunting experience even if you are a beginner or an expert in the wild.