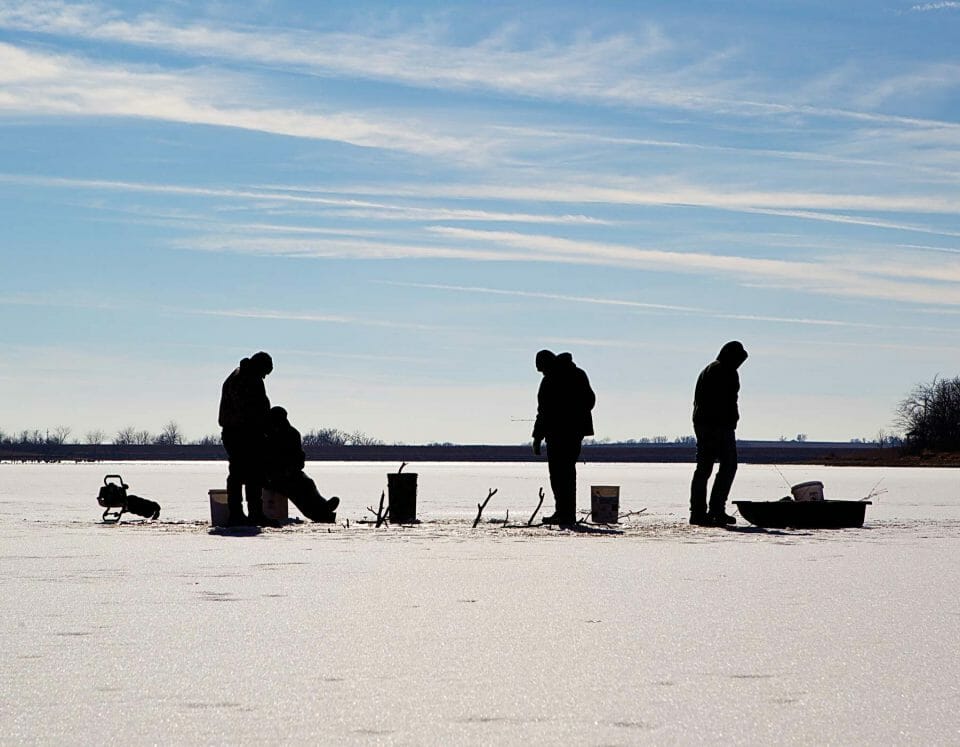 Believe it or not, a lot of people enjoy ice fishing. Usually, this type of hobby is popular in states that are mostly covered in snow. Some people hate cold weather, and they can't even begin to imagine that anglers sit voluntarily in ice shacks to fish. On the other hand, others prefer it as a method of relaxation and tranquility. However, just as regular fishing, ice fishing can provide a lot of benefits as well.
It is also considered as a hobby that will take your mind off of anxiety and stress. You also need to bring with you the necessary tools and equipment so that fishing can be successful. If you haven't done this before, and you want to try it out, then it is best if you bring someone with you on the first try.
They will be able to provide some pointers on how you should handle the situation. This hobby might be more challenging to grasp than regular fishing, for example. But, if you are determined to learn, then nothing will stop you from gaining all the knowledge and experience. Follow the link for more https://www.wsj.com/articles/SB10001424127887323644904578270563271634842.
On the plus side, you would have to drill a hole in the ice surface so that you can cast your rod. It might be challenging to drill a hole just by using your hands. This is where the drill augers come in handy. It is a tool specifically designed to pierce the ice surface and to create a big enough hole so that you can catch fish. Don't worry because the ice won't break any further than the hole.
Any experienced angler will tell you that you should definitely have an auger by your side any time you plan on doing ice fishing. There are several other reasons why you should consider purchasing this product. Here are some of them:
Easy to use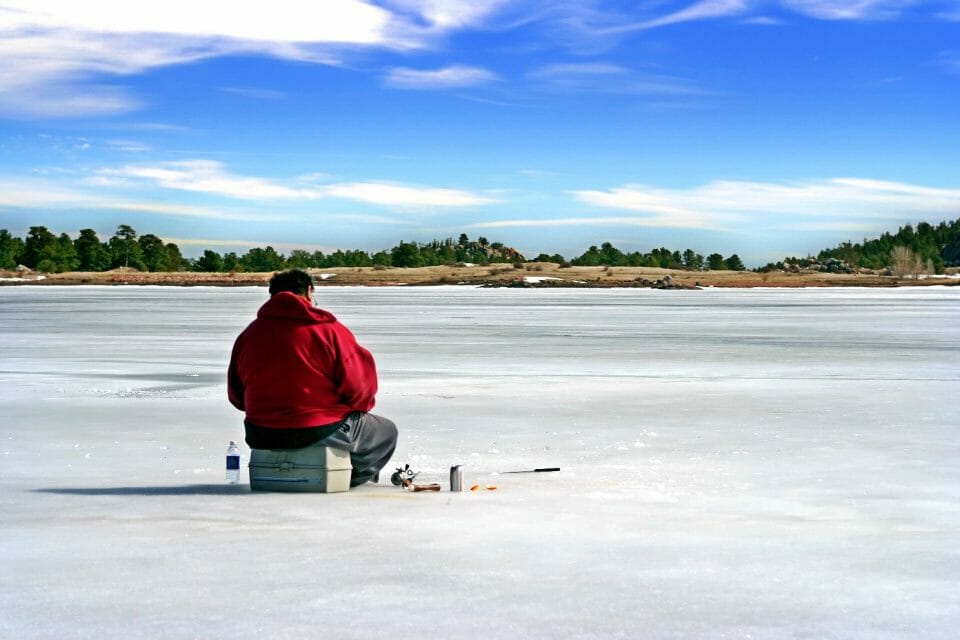 The mechanism is pretty straightforward, and you won't have any difficulty trying to get it to work. It might be confusing at first because you haven't had any experience with a similar tool. Still, you'll get the hang of it after a couple of uses. You already know its purpose, so getting it to work won't be that hard. You can even watch a tutorial.
If you haven't done ice fishing before, then someone should accompany you to drill a hole through the ice. You can watch and learn and know how to do it the next time you plan on fishing. You will see that it is an absolutely necessary device to make your whole experience successful.
Lightweight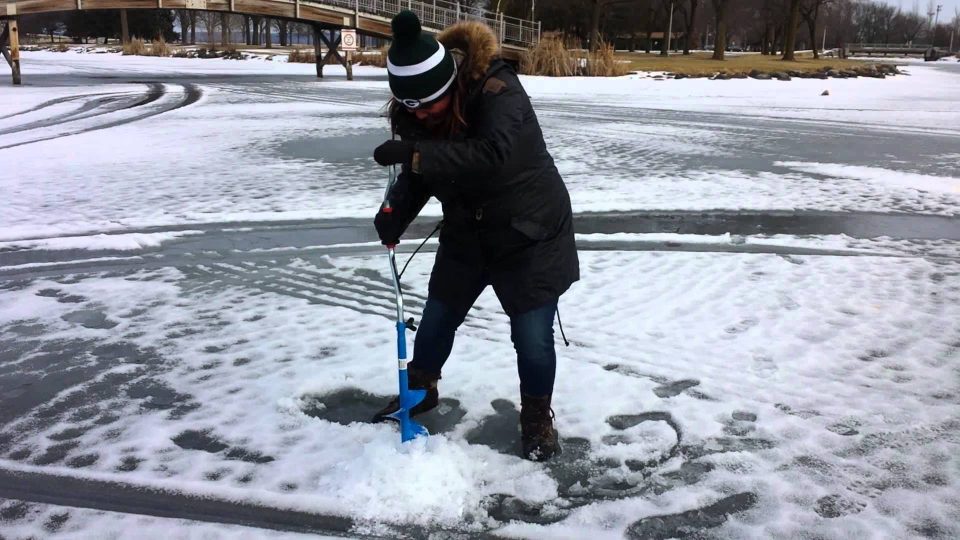 Many of these models are lightweight, which makes the perfect tool to carry on with you on your trip. If it is extremely heavy, then you won't be able to transport it to the preferred location. If you are eager to buy a device like this, it is best to look for one that is light. This doesn't mean that it is less efficient than heavier ones. In fact, they can even drill through the thickest ice.
Many of them are available on websites that sell them, and you can look through some of the products before you decide to make a purchase. You can always ask for a recommendation from an experienced angler, or you can visit reviewing sites to make sure that you learn about the product's specifications.
The more you know, the more confident you'll get to make a purchase. After all, you don't want anything to go wrong on your first ice fishing trip. For additional information about best ice fishing augers, make sure to check the Internet.
Durability
Another great thing about devices like these is that they can last for a long time. This means that no matter how many times you plan on going ice fishing, you can always count on the auger to assist you. If there comes a time that the device is no longer functional, then you would have to replace it with a brand new one. But that won't happen anytime soon.
Often its durability will depend on the price, but it doesn't always have to be like that. If you already know an experienced angler that has been ice fishing for a long time, then you should buy a similar auger to the one they're using.
But if not, then you can rely on the Internet. Many reviewing websites will tell you about which product is the most worth it. In other words, they will inform you which one is the best suit for you that will assist you for a longer period.
Quietness
This type of device is usually quiet when you start drilling a hole through the ice surface. Some people love that about it, and they often take it with them any time they plan to go for a trip. Its quietness is also considered as a benefit. However, different brands and designs might not offer the same features.
If you prefer complete silence when you go fishing, then you should look for a soundless auger. It might make some noise, sure, but it won't be a disruptive or intolerable one. After all, regular and ice fishing are calming hobbies that people choose to do because they need silence and peacefulness. The auger won't ruin that. Just make sure to get the right device, and you're all set.
A few final words
As you can see, the auger is an essential device that will make the whole ice fishing trip a lot easier. You won't definitely need it for a regular fishing trip. But, if you live in a particular area of the world where winter is the longest season of all, then you are probably used to the ice and snow. Simultaneously, all the bodies of water are probably frozen as well. If the desire to catch fish is so strong, then nothing is stopping you from it. All you need is the necessary equipment, tackle, and an auger to enjoy the trip.