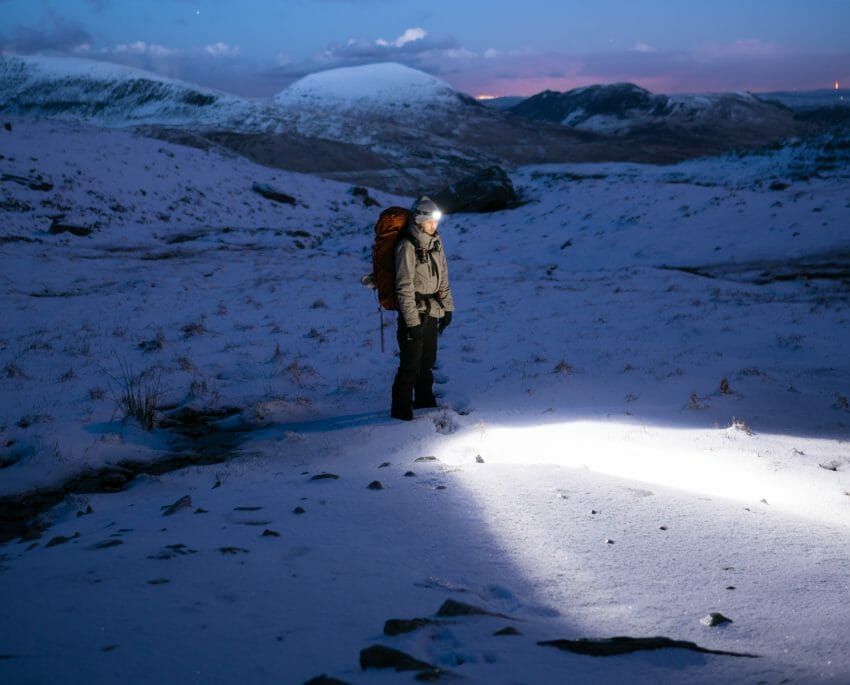 The Dorcy Direct Lumen Headlight Broad Beam is the best of both worlds – being a headlight and a small spotlight in one! This amazing little headlamp is a must-have for anyone camping, hiking, cycling, or just snooping around in hard-to-see places. Don't let its small size fool you, though.
Its single bulb design is very bright – shining at 120 lumens. It has three settings –full, half, and strobe. The strobe setting provides three bright pulses per second. It iseasy to use, with a simple push on-and-off button. The beam position is adjustable downwards to a 50-degree angle, which is great for when you are looking at something right in front of you.
It is lightweight (only 2.9 ounces) and has a soft, adjustable elastic strap that rests gently on an individual's forehead, making it easy to forget it is even there! It is weather-resistant, making it the perfect complement to a camping trip with any weather.
Its compact size and weight make it ideal for packing and travelling, especially when weight and space are of the essence. With a battery life of 12 hours, this bright little headlamp can go all night and into the early morning hours. When you need to replace the batteries, it uses three easily replaceable AAA batteries.
Whether you are camping in the forests or in your backyard, this Lumen Headlight Broad Beam from Dorcy Direct is a fantastic product for lighting up the evening. Bicyclists can use the three-pulse strobe setting to see the path and keep drivers alert when cycling on the road. If walking is more your style, you can take it with you on an evening hike or stroll. Whatever you are up for, the high power light has a beam distance of 157 feet, allowing you to see far ahead on the road or trail.
Not the outdoors type? The headlight can be used for more common activities. Looking in the attic for something? Working on a car or under the sink? Reading a book when the electricity is out in your modular homes? Light up what you're looking at all while keeping both your hands-free!