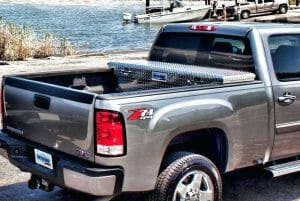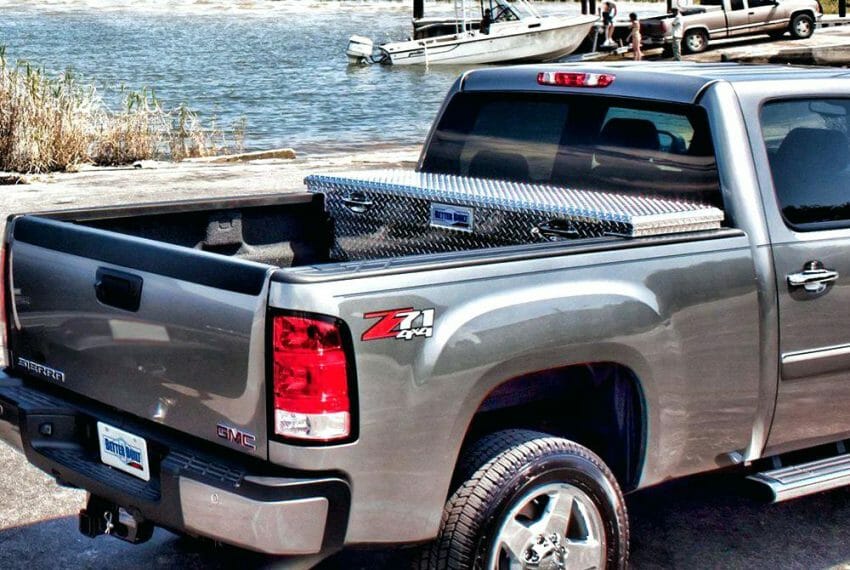 There are many types of toolboxes available in the market for transporting your gear while also keeping them secure in your truck. Truck-bed toolboxes are not necessarily for contractors and builders; you can also choose to equip your truck bed with an affordable toolbox. When choosing the right toolbox, the safety of your tools should be your priority. Imagine how impractical it would be having tools rattle around the bed as you drive and ultimately damaging your truck. Moreover, it would be unreasonable to purchase some expensive tools only to leave them exposed to theft and harsh weather conditions. Its, therefore, about time you considered purchasing a toolbox that fits your truck.
Choose a Style
There are two key types of truck toolboxes: Saddle box or Cross box and Chest box
Cross boxes are more popular among truck owners because they come with some advantages like accessing tools from the side while having a space underneath them that can accommodate other items. These types of boxes are also extremely easy to install. Chest boxes, on the other hand, are specifically designed to sit behind and against the floor of a truck, leaving bed rails free for other uses. They are usually smaller than the truck's bed size.
Securing Your Valuables
The value of your tools is not only determined by how much you purchased them but also how vital they are in your day to day activities. To protect your tools from theft, it is best that you limit their accessibility. You can purchase a toolbox fitted with a lock and tough side walls to keep your tools safely inside at shedheads.net.
Weather Resistance
When it comes to protecting your tools from harsh weather conditions, you will want to ensure that they are unreachable by snow, rain and ultra-violet rays, which will serve to extend their usable life. Allowing your tools to come into contact with, for example, water can trigger rusting, leading to consequences that are much expensive to fix than purchasing the right toolbox. And it is advisable to check for features like weather-stripping foam located on the inner side of the lid when purchasing the right toolbox.
How Toolboxes Work
Truck tool boxes have several features that are designed to perform various duties. For instance, a patented foamed lid creates a protective wall between the aluminum layers on the exterior of the box to prevent warping. Also, a connecting rod goes a long way in protecting the entire contents of the toolbox from jamming the lock system. Similarly, two built-in trays serve to make the box more rigid and strong strength. These trays also ease access to the tools; when the box is opened, three compartments slide out to increase the surface area for storage and retrieval.
Truck toolboxes are not only vital for securing your tools, but also for protecting them from the elements. Most of these boxes are made of metal, such as steel. Using a truck toolbox will ensure that all your tools are in one place and properly organized in their respective cases. This saves you time especially when on the job because the tools will not get misplaced. These toolboxes also create a remarkable image especially for contractors; clients are attracted by a good performance coupled with admirable organizational skills. Check out other truck toolbox reviews at damntools.com.