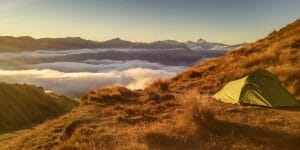 Currently, you have no reason to stay in darkness whenever you travel. With the full range of products of camping generators for sale, you can power up anything wherever you are. Camping generators efficiently enable one to work with numerous gadgets such as a laptop, microwaves, coffee makers, and even a set of the television while on an outdoor activity. Additionally, you can boost your battery packs to ensure your appliances are ever working. As we speak, camping generators are in variety and due to the different feature, they come with, acquiring one can be a little confusing.
This article outlines numerous generators that are best for camping.
Earthquake IG 800W
This generator is a lightweight and budget fitting machine you can rely on. With only a weight of 21 pounds, it is easily portable and can fit in every space whatsoever. Earthquake IG 800W is able to operate for 24 hours if not overloaded. It is, however, with no much power with an 800 Watts of power generation. Earthquake IG 800W has various features that include an overloading and a low oil warning light which improves its convenience. You can check from this site https://bestgenerator.reviews/whole-house for more helpful information regarding the earthquake IG 800W and many other camping generators.
Yamaha EF2000IS
Yamaha EF2000IS can be a good option for those who loves going camping. It is much of a money saving device and has 2000 watts of power generation. Yamaha EF2000IS has various versions to choose from. This is, nonetheless, depending on what loads you want to work with. Amazingly, it is silent due to its sound dampening casing. In terms of service, it is able to run for over 10 hours with the required loads. Yamaha EF2000IS is lightweight thus one can easily transport it from one destination to another. In addition to its compressed design, it is the best for outdoor activities.
WEN 56200I
For a long time now, WEN 56200I has been the most sold camping generator on Amazon. For its numerous features such as 2000 watts clean energy and 51 decibels quietness, it can be counted as the best outdoor service while on camp. WEN 56200I is safer especially with sensitive electronics due to its ability to regulate energy. The most astonishing thing about this machine is that it allows for a daisy chain technique. So in case you are doing a large camp, it can be suitable to produce enough power.
Goal Zero Yeti 400 Lithium Portable Power Station
From being the most powerful power station to its low humming state, Goal Zero Yeti 400 Lithium Portable Power Station is a generator to go for. This generator is unique in many ways that make it stand out from the rest. First, the additional high capacity lithium is an ideal feature for long hour utility. The batteries can keep power for over 5 hours and secondly, it produces reusable energy. Goal Zero Yeti 400 Lithium Portable Power Station
Honda Eu1000i Inverter Generator Super Quiet 1000 Watts
Even though it is among the inventor generators, this generator is amazingly silent. While it produces high powers the level of the decibel is well engineered to only 60 decibels. Compared to some camping generators, it is able to only produce a thousand watts. This makes it suitable for small camping needs such as for lightings and mobile charging. With 30 pounds of weight, it is portable and easy to use. For Honda Eu1000i Inverter Generator Super Quiet 1000 Watts detailed information, find more on bestgenerator.reviews.
In summary, the signs of progress in camping generators have grown by leaps with time. As compared to earlier, the noisy diesel machines with hazardous fumes have seemed to fade away. As a result, there are many conveniences where modern generators are not more of just power producers but also amazing devices.