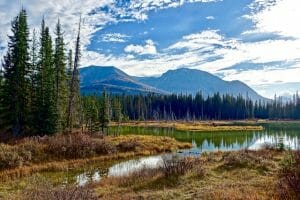 In today's age of technology, it can be hard to pry us away from our phones or laptops however camping can help achieve this. Camping is a great way to feel as though you are in harmony with nature. Camping can be a great experience when you are alone or with other people. Being outdoors can give you a sense of where you came from and what you are doing here? Being alone in the wilderness can help you find some answers because you are away from distractions and you can think about things whether its for work or pleasure.
You don't need a lot of equipment to go camping but you can bring along a lot of things if you want. Camping is something you can personalize and everyone likes to bring certain things with them when they go camping.
Some of the basic items you will need when you go camping is a shelter of some type. A tent or a camper is great for a shelter. The main idea of the shelter is to keep you dry in the rain and to keep the wind off of you. Bugs can be very pesky when you are camping and you should have a shelter that keeps bugs away so you can escape from the bugs. Being outdoors is great and all but we all need some type of comfort from the out door elements.
A sleeping bag is great to stay warm in but you could do with a blanket or a few blankets depending how cold it is outside. A pillow can help to keep you comfortable too. For some people the ground can be hard in a tent and a sleeping pad of some kind is a good thing to have. Good air mattresses can provide the ultimate sleeping surface while camping. The ground can be bumpy so if you are staying in a tent it is a good idea to clear off any hard spots on the ground like twigs or pebbles before you put up your tent.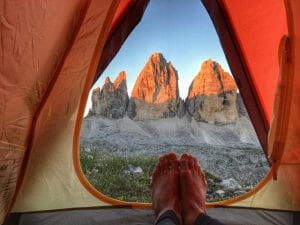 Lighting is good to have when you camp. I don't suggest a candle but a flashlight or lantern is good lighting for when you are camping. If you want to build a fire when you are camping make sure it is in a safe place. You may have to bring along your own wood, some paper and matches to start your fire with. Cooking utensils for whatever you are making to eat are necessary too. A pan, plate, bowl, and silverware along with large spoon, knife and a spatula are some ideas of what you may need for a camp kitchen. Whatever food you like to eat with the perishable food put in a cooler of some sort is a part of a camp kitchen too. Water is always important depending on how many people go you can't go wrong with several gallons of water.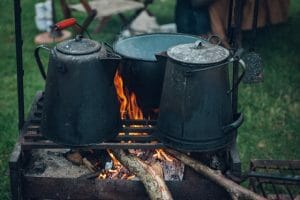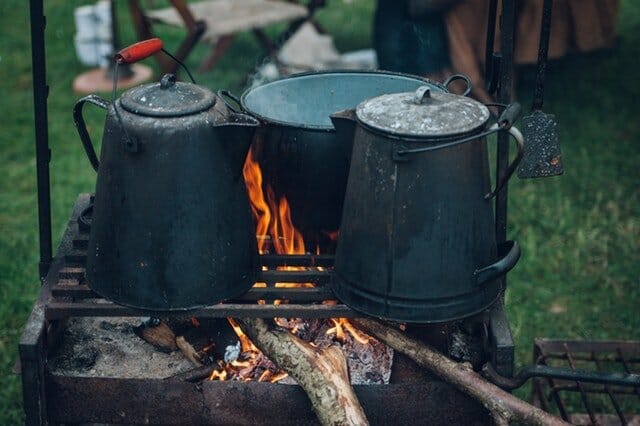 Folding chairs are good to have with you when you camp or a lounge chair. You may need some bug repellant, a first aid kit and sunscreen. Don't forget to take along your personal items like clothes for the weather and toothbrush, comb, and soap.
These are basic camping supplies. You can take along other things that make you happy like a book, sewing or wood carving equipment. Smores are always great around the campfire. Camping can be very fun with some preparation and planning.