Planning a trip to Bali comes with numerous questions. You don't know what to bring, how trained you need to be, and what the most famous trekking paths are. To make it easy for you, here are details on when and where you should hike in Bali.
Most of the travellers choose Mount Batur as their hiking destination because it offers them the opportunity to watch a magnificent sunrise, but Mount Agung is also a popular destination. The hardest part of the trek is that you have to wake up early and to be ready for an adventurous hike because the summit is full of surprises.
It's understandable that you don't know what to expect, but you can continue to read to find out how to prepare for this amazing trip.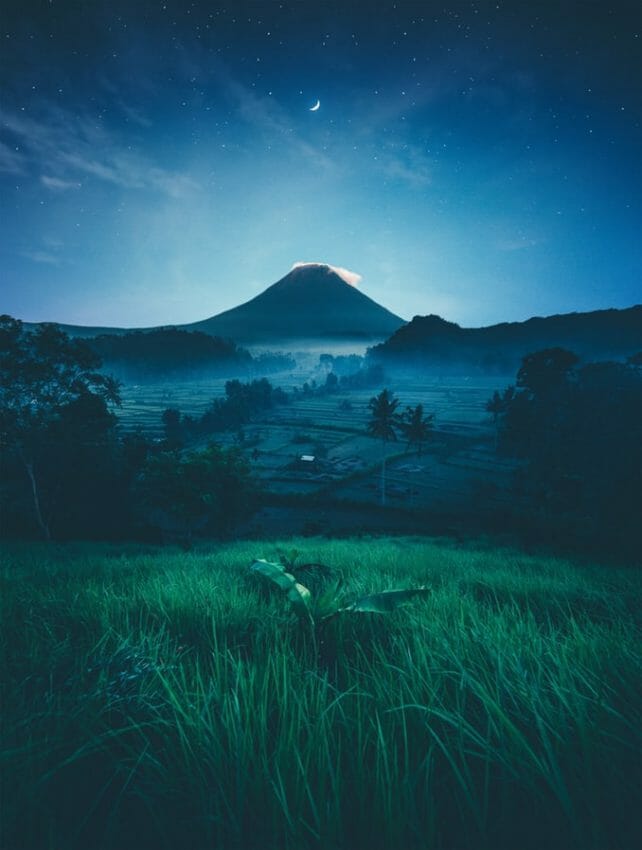 When should you plan the hike?
Before planning your trip, you should know that in Bali there are two seasons, a wet one from November to March, and a dry one from April to September. It's recommended to choose the dry period to hike in Bali, but if you find more affordable to travel during the wet one, you still have chances to trek the summit. On some days during the wet period the rain starts late in the afternoon, so you have plenty of time to ascend if you get up early in the morning.
You should try to avoid the peak tourist season, it's quite crowded in Bali during this period, and if you want to truly enjoy your vacation you should avoid arriving from June to August, or in December. In any other month, you will find few travellers on the paths and you will admire the landscape without noisy groups bothering you.
Do you need an athlete condition?
For you to feel comfortable to hike the Mount Batur or Mount Agung, it's important to have a decent physical condition. The complexity of the path highly depends on the road the guide prefers, but they will try to find the most suitable one for your fitness level. If you are in a top condition, you can challenge your limits on one of the most difficult treks in Bali, on the Mount Agung, but if you want to have an easy hike you can opt for a trip through Ubud.
What should you wear when hiking?
You should be ready for some sudden temperature changes while in Bali, so you should have clothes ready for both warm and cold times. The hike may last multiple days if you want to explore a larger area so you should make sure that you pack in your bag multiple layers. It's essential to wear comfortable pants or shorts, the basic gear you would wear if you would go for a run in the park. The shoes are the most important because if you don't wear hiking shoes they will make the ascent more difficult than it is. Do not bring your most stylish shoes for hiking the summit in Bali because the terrain is quite slippery, and the last thing you want is to misstep when climbing.
Do not forget to put a hoodie and a sweater in your bag even if you are hiking the mountains during the dry season, because the temperatures get lower as you go up.
Should you hire a professional guide?
A few years ago, people could hike the mountains on their own, but nowadays the government requires all tourists who want to trek in Bali to hire a guide. The main reason they have adopted this law is that the terrain is dangerous and people can get easily lost. Both Mount Agung and Mount Batur are active volcanos and it's not allowed to climb them during high activity times. In addition, the temperatures and weather conditions can easily change and without a guide, you can easily get lost while trying to go down or climb. All the guides thoroughly know the paths, and they will make sure you arrive back to your hotel in safety conditions.
It's recommended to book your hike with a local company because they will offer from guides on the mountain to water supplies and food at the top of the mountain.
Where can you stay?
You may not be surprised to find out that in Bali you can book accommodation in some of the most luxurious resorts in the world. When you get back from your trek, you will want to rest in a comfortable room so you should stay in a resort that offers extensive facilities. When staying in a luxury Bali beach resort you will get a room with an ocean view from your bed. After an exhausting hike on the mountain, staying at the pool and catching a tan on the beach sounds just right. A resort with a private pool is the ideal accommodation facility for a tourist who wants to relax during their holiday. In Bali, you will have access to countless accommodation facilities, but as stated before most of them are luxury resorts that offer access to top facilities, only in Indonesia you can take advantage of. So make sure to book your suite before leaving home to have peace of mind when arriving in Bali.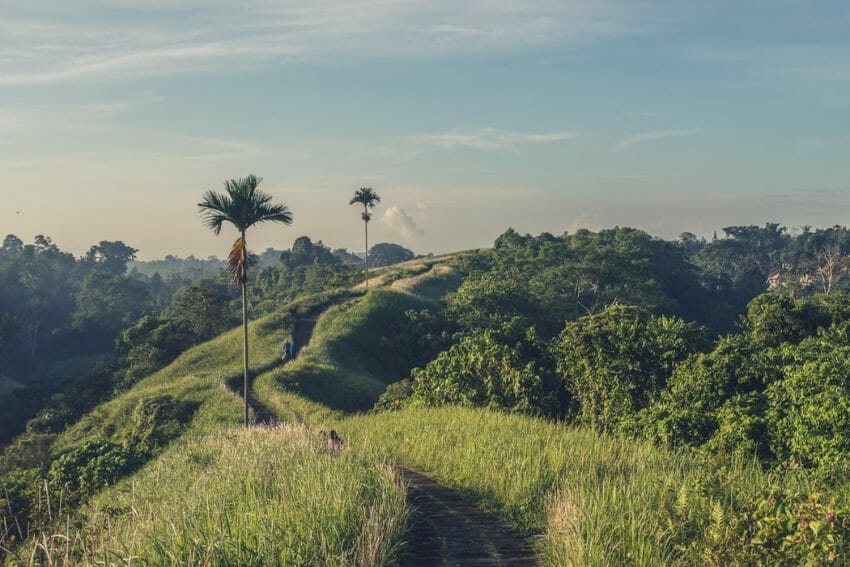 What type of wildlife should you expect to see during your hike?
As you can imagine, during your trek on mountain paths you will see and even meet exotic wildlife. Depending on the mountain where you will explore and on the path the guide prefers you can see from Bali dogs to monkeys and numerous tropical birds. You shouldn't be afraid of poisonous spiders you while hiking in Bali because there are no poisonous arachnids here, but there are numerous types of poisonous reptiles. But, you shouldn't be afraid of one of them biting you because they are more afraid of you than you fear them, and they will probably stay away if they hear or see you. It's advisable to maintain a safe distance from all the exotic animals you may meet on your trip.