The Unexpected Benefits Of Backpacking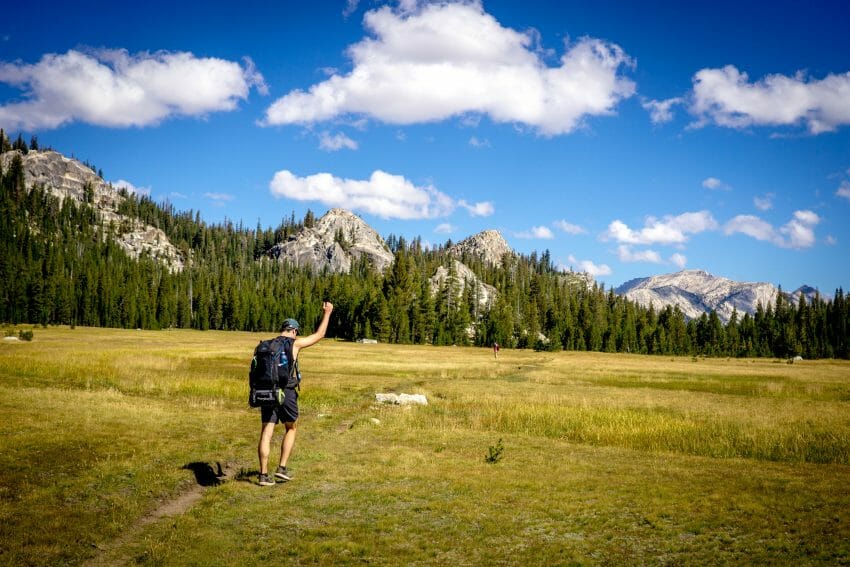 Trends show that the number of people hiking and backpacking is on the rise in the United States. In spring 2017 an estimated 47.2 million people in the went hiking or took a backpacking trip, up 2 million from the previous fall. So why are we seeing this trend? Backpacking is the perfect getaway for anyone who loves the outdoors, allowing you to spend days on end in nature and experience the country on foot.
There are many backpacking trails around the United States including the triple crown trails – Appalachian Trail (AT), Continental Divide Trail (CDT), and Pacific Crest Trail (PCT). They are some of the longest trails and offer thousands of miles in nature. If you're not ready to commit to such a long trip, there are many other trails to choose from that provide longer and shorter distances. No matter which route you choose, you'll experience the mental, physical, and social benefits of backpacking.
Take a mental break
In a culture where busy schedules are praised and we're always thinking, reading, and communicating thanks to our smartphones, a backpacking trip can provide a much-needed respite. Being out in nature can have a calming effect. Birds chirping, streams trickling, and the stillness of the forest will ease your worries and remind you that your worth is not determined by your productivity.
Get fit on the trails
Backpacking is physically challenging, but incredibly rewarding, especially when it comes to your health. Hiking all day with a full pack is quite a workout, and while your body may be sore initially, you begin to gain muscle and develop endurance. Soon you'll be walking the trails with ease and burning loads of calories. It's incredibly likely that you'll shed a few pounds, too. With the weight on your back and the constant movement throughout the day, your metabolism with surge and burn through 
Meet like-minded people
One of the best things about backpacking is the people you meet along the way. On your journey, you will encounter others who, like you, have chosen to immerse themselves in nature. They may be able to offer insight into the trail you're on or swap snacks and stories. While being alone in nature can be peaceful, at times it can feel lonely. You may choose to camp near each other or break for lunch. 
Backpacking can be life-changing for some. Whether or not it changes your life entirely, the experience offers benefits that are sure to enhance your lifestyle and improve your overall wellbeing. 
Article Written By; Sally