Just like with buying anything else, choosing the best boonie hat that perfectly serves your needs is something that will bring satisfactions. Boonie hats have become a staple for outdoor adventure and this is one of the accessories you can consider getting if you are an outdoor enthusiast. From hunters to fishermen, beanie hats help you to enjoy a better outdoor experience. When shopping for a boonie hat, there are key features you should look for that will help you to make the right decision.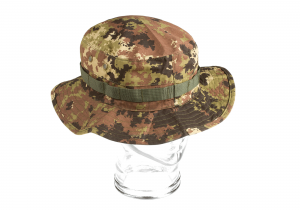 Here are some of the best boonie hats for outdoor and their unique features.
Outdoor Research Seattle Sombrero
The Outdoor Research Seattle Sombrero is designed to offer waterproof protection, and the hat comes in a combination of GORE-TEX, nylon, and PU. It helps to keep your head dry when you are caught by a downpour. Its outer shell is made up of 70D nylon then the subsequent three layers that follow are made of GORE-TEX. The sides of the hat have Velcro patches that make folding easy. Although the hat will cost you slightly more than any others, it is the best boonie hat you could get for outdoors when you expect downpour. It is designed to protect your face and head from drops of water, and it's also perfect during a sunny day.
Omechy Boonie
Omecy Boonie is made of polyester, which is a durable material that offers perfect sun protection and waterproofing. This is the kind you are looking for if you would like to get a hat that can do both wet and dry weather. The hat has a wide brim and can be worn by people with different head sizes. It stands out from the rest because it's made from polyester. Many of the hats are made from cotton/polyester mixes or polypropylene, but this is unique due to the utilization of polyester as the main material. It also offers balanced breathability and is durable due to its perfect construction.
Rothco Boonie hat
If you want to get something little and stylish, the Rothco Boonie is the best hat to cater for your needs. The hat is available in way more colors and patterns, so you can pick what you prefer to get for your needs. It has eyelet vents for breathability and for extra comfort it is made with a polyester blend. Its build quality ensures durability and it can resist small quantities of water.
Things to look for when buying a boonie hat
Ventilation
You should choose a boonie hat that is ventilated well, either with mesh vent panels or eyelet holes. Some hats don't have these but their material is breathable, so you will still achieve the same effect.
Brim width
Brim stiffness is what separates a boonie hat from a bucket hat. A boonie hat should have a stiffer brim.
Chin strap
This is not always necessary, but if you think you don't want to keep putting the hat back in position, getting one with a long chin strap is an added benefit.
Buying a boonie hat is about making the right choice. There are many different hats in the market that you can choose from and it can get confusing if you are buying for the first time. You need to consider a few things when looking for a boonie hat including the brim width, snaps, ventilation, and chin strap.