This duffle bag features water resistant (not waterproof) lightweight material and has a side pocket for extra storage. I used the Conductor duffle bag to store my hunting clothes in during deer hunting season. I would store multiple layers of hunting clothes in it and either throw it behind my seat or in the bed of my truck. See, I believe in changing into my hunting clothes in the field. So, most of the time every possible clothing I may need was stored in the bag.
I can assure you that the Conductor duffle bag is tough.
When every article of clothing was in the bag I had to lean on and squeeze the bag just to get it zipped up. Looking back I can't believe the zipper did not break. I certainly gave it every opportunity to do so. We are not talking lightweight warm weather gear here, but 2 to 3 layers of mid-weight to cold weather gear.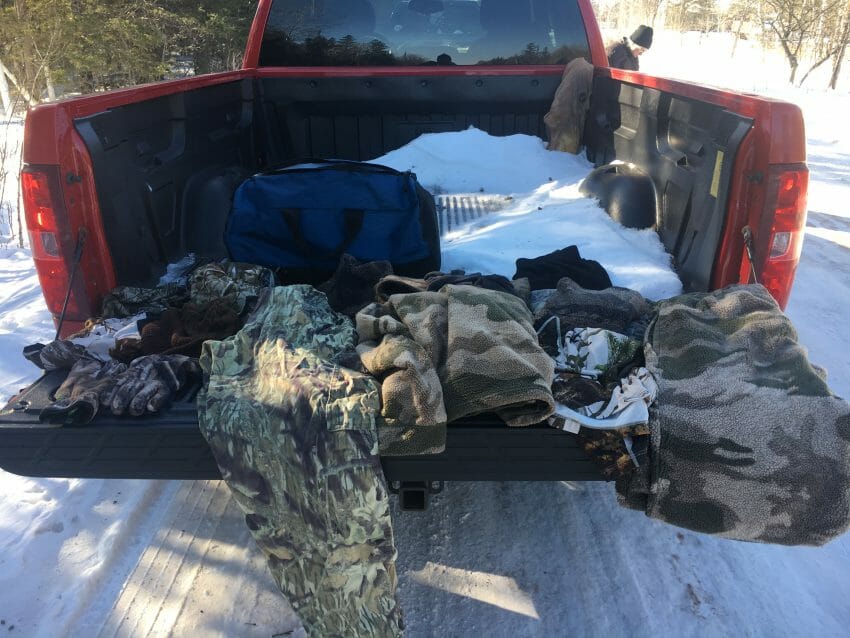 Since I change into my hunting gear in the woods, I would leave the Conductor duffle bag on the bed of the truck. That means sometimes it was 40 degrees and light rain adding a corrosive nature to the abuse I put the bag through. Other times it would snow and other times the sun would be out. No matter the weather, I would leave the bag out in the elements.
The downside of using the bag for hunting is that it is not quiet so I could not take it to the blind or treestand.
However the bag is durable enough to handle anything you want to put into the bag for storage or carrying.
The bag also was able to withstand remaining in the back of the seat of my truck during our cold winters. Even during our long stretches of -10 to -20 degree days and windchills.
Because of the neglect I put the Conductor duffle bag through, I am certain that this bag will survive. Whatever moving, traveling or storage needs one may have, you can trust the Conductor Limited 40L duffle bag. With camping season on the way this duffle bag would be great. You can visit their Flowfold to check out the duffle bag or other great products by clicking on the link I have provided in the article or HERE.
Thank you for your time in reading my review and as always, if you enjoyed the read, please share the review with your friends on social media.
Have a great day and enjoy the outdoors,
Tim Collins.