Great hunters understand the importance of having high-performance binoculars while shooting and hunting. If you are on the hunt for the right shooting and hunting binoculars, first you need to understand that not all binoculars and designed for hunting purposes. Two, you need to understand that when you search online there will be an array so vast you will either be confused or spoilt for choice. Different binoculars are designed to offer different benefits and with the wrong type, you will be both frustrated and irritated when using them.
You need to read as much information as you can on the particular products you are going through. Ensure you collate both your needs and your preferences with the features that will be of most use to you. You should consider your budget as well and analyze your options accordingly. To save you time, we have created this hunting binoculars buying guide. Take a look and try to pick the best binoculars within these considerations.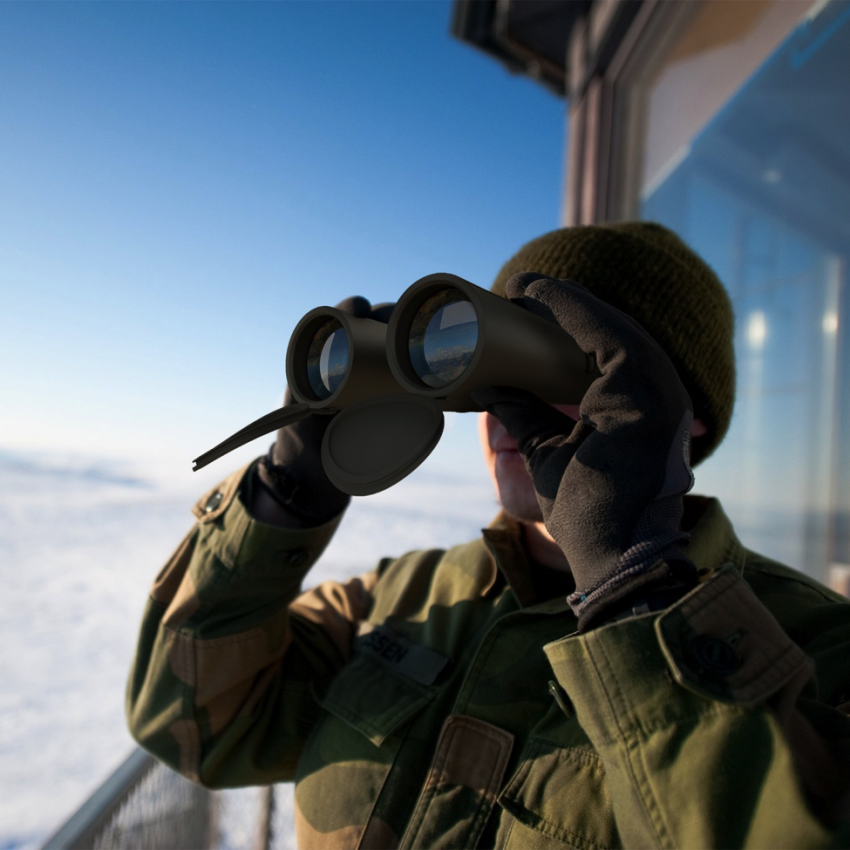 Magnification
When it comes to magnification, bigger does not mean better. A magnification of T): to 1ox is usually more than enough. The higher the magnification, the lesser the image steadiness. There are large observation binoculars if that is what you would prefer but most often than not, they need a tripod. A tripod will be tedious during the hunt if not anything else. Zoom binoculars are great but most of them are not waterproof or made for hard use. A 10x binoculars are really no better than a 7x one. If you want to upgrade, what you need is a spotting scope.
The Objective Size
The larger the objective size is the more you will be able to see in detail. Generally, a 40 or 42 mm will do fine for any hunter but you can go all the way to 50 mm, which is great for night hunting. However, 50 mm binoculars will be more expensive.
The larger the lens the heavier your binoculars will be. For portability, consider a 32-mm objective although it might be counterproductive. Do not go anywhere under 30 mm, especially if you intend to hunt during low light conditions.
Field of view
When it comes to the field of view, there isn't any universal rule. This is the area in feet you will be able to view at a distance of 1000 yards. The higher the FOV number the larger the view will be. Unless you intend to hunt in wide open areas or target running game, you don't really need a higher FOV.
Exit Pupil
The magnification and the objective size determine the exit pupil size. The role of the exit pupil is to allow light go through to the eyes. To get the exit pupil, you need to divide the objective size by your magnification number. The higher the exit pupil is the more light allowed. The best thing to do here is considered the size of the eye pupil. Young people have pupils that can dilate up to 7 mm and old people up to 4 mm. Pick a binocular with an exit pupil the same size or larger than your eye pupils.
Eye relief
This is one of the most important considerations you need to make, especially if you use eyeglasses. This is the distance between the binoculars and your eyes. A poor eye relief will prevent you from having a full field of view.
Optical Coating
Optical coatings reduce or eliminate light reflections. With optical coating. you might not experience glare and light loss. The higher the coating the brighter and clearer the images will be. There are fully coated, fully multi-coated and multi-coated binoculars but the better the coating, the more expensive it will be.
Prism Type
There are roof prisms and Porro prisms in hunting and shooting binoculars. The former is better in that it is lightweight, slimmer and more usable. However, it is also more expensive. The latter has a larger body and the drawback is that it is not designed to be in direct line with the eye.
Size and Weight
If you hike a lot then you might not want to carry around a two pound or more binoculars. it will be bad for your neck and back and if you sling them around your neck.
Waterproofness and Rubber Coating
The rubber coating makes it easy to handle the binoculars, even in wet conditions. A coating will also protect your binoculars and it will last a long time. Check for waterproofing if you want a binocular that is resistant to dust, dirt and grime and other elements. Check if it is fog proof as well.
Accessories
Some binoculars are sold with accessories like straps, body harnesses or cases while others are not. if you choose a binocular without these. you can purchase them separately. A case will protect it from damages and scratches while a body harness will eliminate the need to carry it around your neck.
Final Thoughts
You should consider the price as well and the warranty issues by the manufacturer. Good binoculars from reputable manufacturers come with support. If you take all this consideration and choose what suits you best, you should be able to find the best binoculars.
Article Written By; Cory Checketts