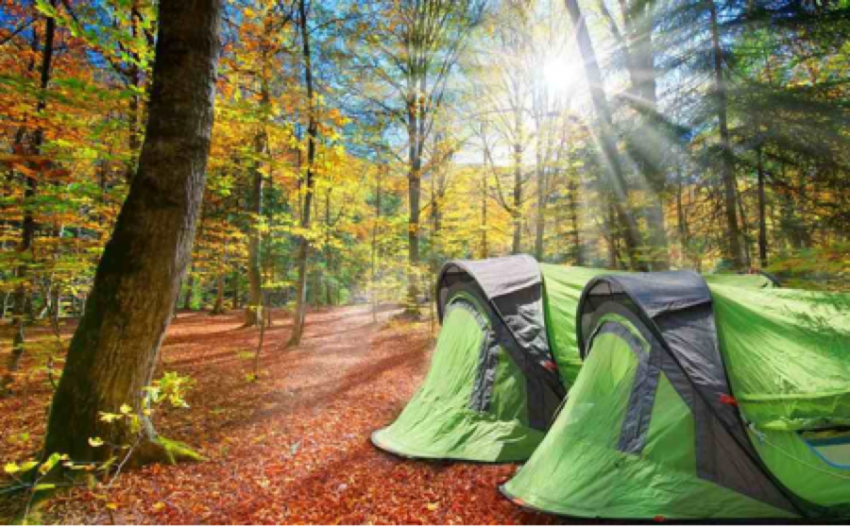 Camping in the fall provides unique experiences that you will not have in summer. The crisp air, the golden glow of sunset, and the scenic views of autumn flowers and foliage, can make going for a cold outdoor trip irresistible. In addition to the standard camping techniques you use in summer, the following tips will help you to have a rewarding fall camping trip.
1. Look for a Nice Fall Campsite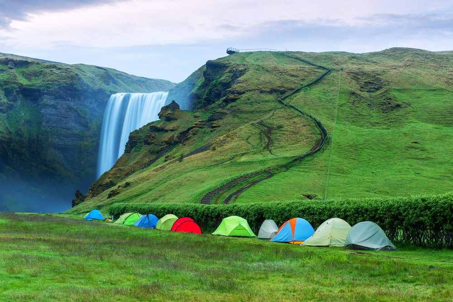 Choose a great camping destination. You can visit a dedicated camping or tour website to find a place not far from home that has great recreational opportunities. Camping in the fall offers you a chance to visit state parks and many national forests when the entrance fees are much lower. You will also enjoy the amazing beauty of fall foliage with stunning yellow, orange and red colors from September to November. But bear in mind that fall weather may change suddenly, so always keep an eye on the weather forecasts for the particular campgrounds and national parks you want to visit.

2. Choose the Right Camping Gear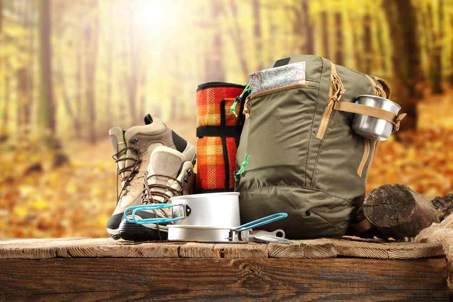 Your fall camping gear should include: an appropriate sleeping bag, a good tent, sleeping pads, insect repellent, first aid kit, waterproof backpack, wood for fire and the appropriate amount of clothing to keep warm.
Your sleeping bag must be able to offer protection even below the lowest temperature you are expecting at night. Take an extra bag if you easily get cold at night. The sleeping bag should be designed to handle temperatures between 0 to 30 degrees Fahrenheit. Choose one with a hood so it can prevent the escape of heat through your head. Take one or two sleeping pads to provide additional insulation and retain heat while sleeping.
3. Pack Clothing for Layering
Good sleeping bags and pads may keep you warm while sleeping at night, but you need layers of clothing to stay warm during the day. Pack some layers of water resistant clothing made of breathable materials. For instance, fleece, wool and some other synthetic materials will help you stay warm and dry. Some of the clothing items you must take along include: a winter cap, inner sweater or winter jacket, water and wind resistant outer jacket, thermal underwear that wicks away moisture. You also need rain pants, gloves or mittens and waterproof boots.
4. Pick a Safe Location for Your Tent
When you are choosing a place to set up your tent, you must focus on factors such as rain, wind, warmth at night and early sunlight in the morning. Try to set up your tent and hammock in a protected zone where your tent will not get blown away by strong wind or become completely soaked due to poor drainage during rainfall. You can hang a tarp in between the trees close to your tent. The tarp will offer extra shelter from wind. You may also use a tarp to protect your outdoor cooking and eating area so you don't end up with wet wood when you want to cook or set up a fire at night.
5. Keep Yourself Active
Don't sit around your campsite all day because of the chilly weather. To avoid getting cold or even developing hypothermia, you need to stay active during the day, except when the weather makes this impossible. So plan for a day hike, a game of charades, rock climbing and any other activity that help you to have fun with fellow campers and stay warm.
6. Prepare for Cold Weather Cooking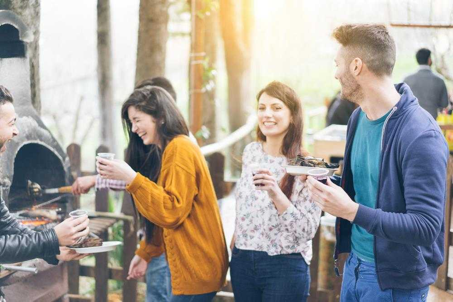 As you plan for your autumn camping trip, remember that cooking during cold weather usually takes longer. So you need to get up early and heat your warm beverages to drink through out the day. Take more cooking fuel than you usually use to cook in summer. You should also plan for single pot meals and other recipes that are faster and easier to prepare just in case the weather conditions are not so favorable.
7. Stay Safe and Respect Wildlife
Wildlife in most camps and reservation areas are usually engaged in mating during fall. So beware that certain animals may become more aggressive during this time. Stay away from bee hives and make sure you don't attract bears to your campsite by leaving food or food waste lying around your tent. Hang your food on a tree with a bear can or keep it in the trunk of your car if you go camping with your vehicle.
Conclusion
Camping in the fall can be a very exciting adventure. Follow these tips so you can enjoy a memorable camping trip even when it is cold. You should also have a contingency plan to sleep in a cabin or in the town if the weather becomes unbearable.
Author's Bio:

Welcome to Rainy Camping. I am Michael Everett, a camping expert who loves to travel and explore the wilderness throughout the year. I aim to visit every campsite in the world and offer smart advice to the novice adventurers out there.