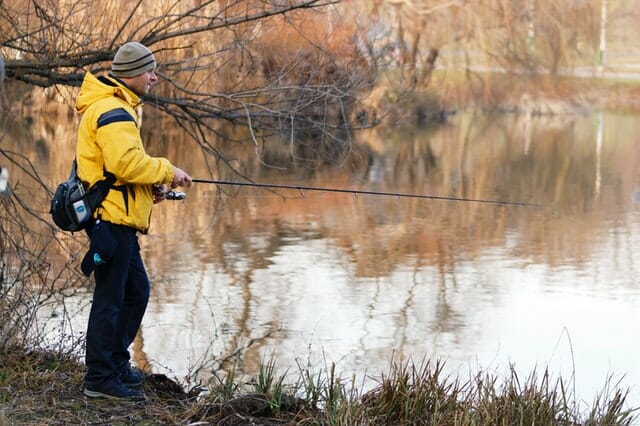 You love fishing and you also know that you may not be successful at that if you don't have a fishing rod. For some reason, it has become some sort of trend that fishers will get inferior fishing rods even after they must have paid through their nose to get.
That is why you need to pay keen attention to how to choose a fishing rod. With those important details already on your mind, you can be sure that you will get the best fishing rods and bass fishing hooks to cater for your fishing needs.
How Can I Select a Fishing Rod?
So, how can you be able to select the best fishing rod out of the many brands and variations that are out there in the market?
The fact is that you have to follow our carefully-researched guide for you to be able to get the perfect fishing rod you will need for your next fishing needs.
Handle
You need to have a firm grip on the fishing rod. The handle, therefore, is one of the most important features you should look for.
Ideally, the handle of a fishing rod is either made of EVA foam or cork foam. Depending on the build and other components of the handle, you tend to either have a good grip or a slacking grip when you get hold of the handle.
Now, it is advised that you go for fishing rods that have longer rods. That way, you can be sure of enjoying longer casts.
Length of the Rod
The length of the fishing rod also matters. You have to select either the smaller rods or the longer rods.
On the one hand, the longer fishing rods are beneficial when you are looking at casting more considerable distances.
On the other hand, the shorter fishing rods are helpful when you only want to cast your fishing net over a short distance.
Those notwithstanding, you should have in mind that there may be variations. This is based on the fact that the longer fishing rods are best for deep water fishing. The shorter fishing rods are perfect when you are fishing over shorter distances and help in fighting stronger fish species.
Sensitivity
You want to have real-time updates on what is going on in the fishing line. You can only get that by using a fishing rod that has a good balance of sensitivity.
First, the sensitivity of the fishing rod means that it can be able to transfer the vibration from the hook of the rod, down the fishing rod, and finally transmitting the same to your hands.
Also, have in mind that graphite fishing rods are best for providing maximum sensitivity. Also, you want to go for fishing rods that have faster action, because that is one of the ways of getting the most sensitivity.
Weight
You can also select a fishing rod based on fishing needs. You have to choose among the trio of the Lightweight, the Medium Weight, and the Heavyweight fishing rods.
Lightweight fishing rods are best for small-bodied species of fish, such as smaller bass and trout.
If you are looking at off-shore fishing for Salmon or Catfish, the medium-weight fishing rod is the best choice.
However, if you considering predatory and bigger fish species, it is advised that you go for the heavyweight fishing rods. This type of fishing rods makes sure that you will deal with larger fishes.
The Type of Fishing Reel
What type of reel do you find easier to use? You may not fully decide on that without understanding how each of them works.
Ideally, we have two to select from. These are the Spinning Reels and the Casting Reels.
The Casting Fishing Reels (Spincast Reels) gives the angler ultimate control because of the closeness of the button to where the thumb can have a firm grip on the handle.
On the other hand, Spinning Reels are the best choice for anglers who are just starting. This type of fishing reel can be used for many things, such as saltwater fishing and for catching smaller baits.
Choose a Fishing Rod without Hassles
You don't have to keep going round in circles to select the best fishing rod. The tips we just shared above are enough to get you started.
We want to know – how do you choose your fishing rods?