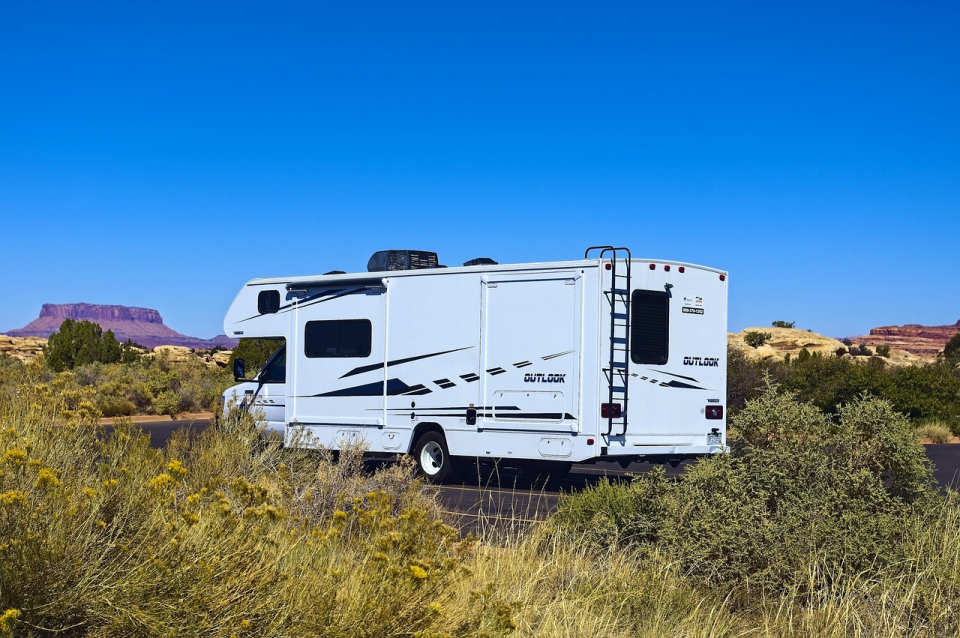 RV a.k.a Recreational Vehicle can be your 'house on wheels', but you gotta know how to make it so. When you buy the right products for your RV, you don't even feel you are far from home and can enjoy your adventure more. Here are the top 8 RV gadgets that should become a part of your RV.
1. Carbon Monoxide Detector
While sleeping in the RV you may not potentially sense dangerous gas leakages. And a gas like carbon monoxide has no smell which makes it scarier. Get an alarm to do this job for you so that you can be assured of your safety. If you're wondering how carbon monoxide finds its way into your RV, know that it is a by-product of burnt fuel.
2. Portable Fire Pit
While traveling, getting access to a conventional wood fire is not possible. With a portable fire pit in your RV, you can cook delicious meals at any cool location on your way. Most of the portable fire pits emit less smoke and come with a grill-top. So, you can choose a cooking spot, set yourself a chair beside the pit and wait for your hot dogs to get grilled.
3. Solar Powered Chargers
It is better to use as little energy as possible while you are traveling. But your devices need to be charged. Thankfully, sunlight is free of cost and so is solar power. Get solar-powered chargers for your devices and save a few bucks. There are solar-powered chargers for phones, tablets, laptops and solar panels for big devices like your RV battery.
4. Corner Guards
RV is mainly made of metal whose sharp corners can cause accidental injuries. Sometimes, your head may get hurt too. To avoid this, get corner guards/protectors. They are easy to install and stick in place for long. Install them once and keep yourself protected from injuries.
5. Portable Air Compressor
For a sound journey, your RV should be in its best condition. Nothing ruins a road adventure like a flat tire. Without proper air pressure in them, your tires cannot carry a heavy load and burn more fuel. Having a portable air compressor in your RV's trunk will come handy at times. For more comfort, choose an automatic air compressor that turns itself off on trigger release.
6. Color Catchers
Before doing laundry at home, you will separate colored clothes from non-colored (white/gray) ones to prevent dye marks on the other ones. But while RVing, you don't want to spend your time separating your whites and colors. Get a pack of color catchers and include one sheet along with the clothes in your clothes' washer. This simple sheet prevents the dye (released by darker clothes) in water from messing the other clothes.
7. Portable Dehumidifier
A dehumidifier keeps mold and moisture away from your RV. As your RV gets parked in different climatic conditions and has a lot of household work done in it, vapors are common to creep in. These vapors settle down as moisture which gets partially dried when you open the doors and windows. But for complete warmth, use a portable dehumidifier which is low in cost and light in weight compared to regular dehumidifiers.
8. Surge Protector
Surge protectors indicate any voltage spike saving your RV from electric accidents. Remember that a surge protector does not disconnect your plugged-in devices. It is your job to pay attention to the protector's indication and turn off the troubling switch. It is recommended to install a permanent surge protector as they are smaller than portable models.