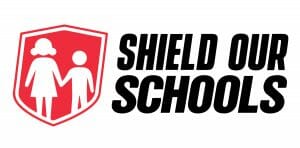 SHIELD OUR SCHOOLS AND SCHOOL SAFETY SOLUTION™ ANNOUNCE PARTNERSHIP TO KEEP CHILDREN AND TEACHERS SAFE

The Shield Our Schools Initiative Announces the Latest Partner in its Mission to Protect Our Children and Keep Our Schools Safe
When a situation arises that puts our children in danger, we have to rely on our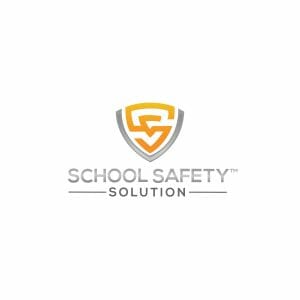 quick-thinking teachers and school staff to protect our most treasured families. The Shield Our Schools (S.O.S.) Initiative partners with companies that produce simple and incredibly effective tools for our schools to use to protect our kids with measures to barricade the doors to classrooms. The latest partner to join the fight is School Safety Solution™ with its Hideaway Helper Lockdown Shade product that prevents anyone from seeing into the room.
The School Safety Solution Hideaway Helper keeps with the plan for simple, easy-to-deploy deterrents. It is a complete blackout window shade that covers the classroom door window and prevents anyone from seeing inside the room.
"With so much conversation surrounding school safety, we are dedicated to being part of the solution. That's why we've decided to partner with Shield Our Schools," said Melissa Hardecopf, Owner of School Safety Solution. "The SOS initiative aligns with our mission to save lives by protecting the youth of our nation. At School Safety Solution, we provide lockdown shades that block the view into a classroom during emergencies. By joining forces with SOS, we will be able to equip as many schools as possible with the necessary security that will help keep our kids safe."
The Shield Our Schools Initiative matches individual donors and corporate partners with schools in their areas to sponsor implementation of safety devices, like the School Safety Solution Hideaway Helper. The program is designed to be 100% cost free to the school and can quickly add a level of deterrent and protection to every classroom.
"The Shield Our Schools Initiative was started to bring together people and companies who wanted to do something to protect children from dangerous situations. We are aimed at finding and promoting simple and effective solutions as well as working to cut the red tape that stands in the way of this common sense approach," said Matt Behrens, Co-Founder of Shield Our Schools.  "The initiative has been gaining support from a growing list of partners and we are proud to add School Safety Solution to our family. The Hideaway Helper Lockdown Shade can help put our children out of sight and out of mind of a violent attacker, and that can make a huge difference."
Go to www.shieldourschools.com to learn more about the Shield Our Schools program and find out more on how you can help, or donate to a school in your area. As the initiative builds, the S.O.S. website will also serve as a public education center for creating safer centers of learning for our children.