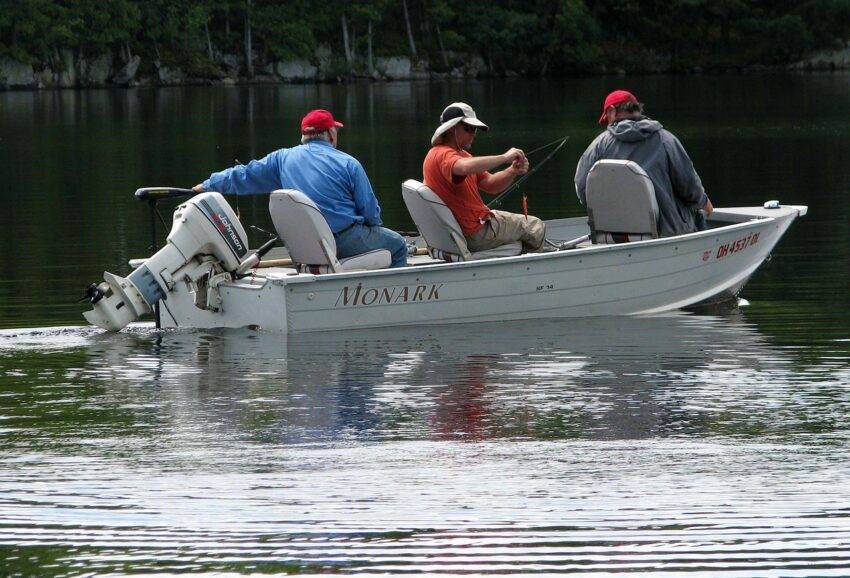 Owning a boat is a big responsibility that comes with high costs. The best way to protect your investment and ensure you will enjoy your boat for many years without issues is to prioritize maintenance. Like regular vehicles, boats need regular servicing and consistent care to operate smoothly. The consequences of poor vessel maintenance can be disastrous because the sea is merciless. Proper boat maintenance will keep you, your family, and your friends safe during your fishing trips.
How do you keep your boat in great condition? Read on to discover a few helpful tips.
Check the Engine Before an Outing
Inspecting your engine regularly, especially before an outing, is one of the best ways to prevent dangerous, time-consuming, and costly breakdowns. Even though it may be impossible to avoid some types of engine failure, routine inspections are vital for identifying issues before they escalate.
Before taking your boat out for an excursion, check the fuel and water coolant levels and look for signs of leaks. Monitoring the oil pressure and voltmeters while using your boat is also a good idea because it can help determine if everything is running well. Weird noises and vibrations are signs to watch out for when checking the engine.
Buy Repair Parts from Reliable Suppliers
It's impossible to avoid or prevent breakdowns entirely. Environmental factors, natural wear and tear, human errors, and manufacturing defects make breakdowns a considerable risk. Postponing repairs and buying cheap replacement parts are two mistakes that every boat owner should avoid. An excellent way to protect the lifespan of your vessel is to schedule checkups as soon as you notice something wrong.
Does your vessel have a volvo penta 5.0 gxi engine? Buy repair parts from a reliable supplier and ensure they match your engine model. Thus, you can rest assured that your vessel will operate without issues for years to come.
Keep Your Boat Clean
Mold, clutter, dirt, mildew, and saltwater buildup can severely damage the integrity of your vessel and equipment. And unfortunately, dirt, mold, and clutter can accumulate quickly and easily. Washing your boat and keeping things clean and tidy should be an essential part of your maintenance strategy. Although it requires constant effort, it's worth your time because it will help you avoid more complex problems in the long run.
Saltwater has a corrosive effect and can thus damage boat components, so removing buildup promptly is critical if you're going out at sea often. Moisture can also cause a lot of damage over time. Keeping all surfaces clean and dry should be a priority.
Final Words
A boat is built to last many years. Unfortunately, various internal and external factors can speed up degradation. Being diligent about maintenance is thus critical. Whether you decide to externalize boat maintenance or prefer to care for your boat yourself, learn where problems are more likely to come from. The farther you are from the shore, the scarier a breakdown can be, which is why the best approach to maintenance is to focus on preventing problems from occurring in the first place.