There are quite a few places around the world where you can hunt red stags, but Squaw Mountain Ranch is one of the best. Not only do they aim to provide you with the best hunting experience but they also educate you. Below are ten tips to consider while planning your next Red Stag outing along with a few ways to ensure your trip is unforgettable.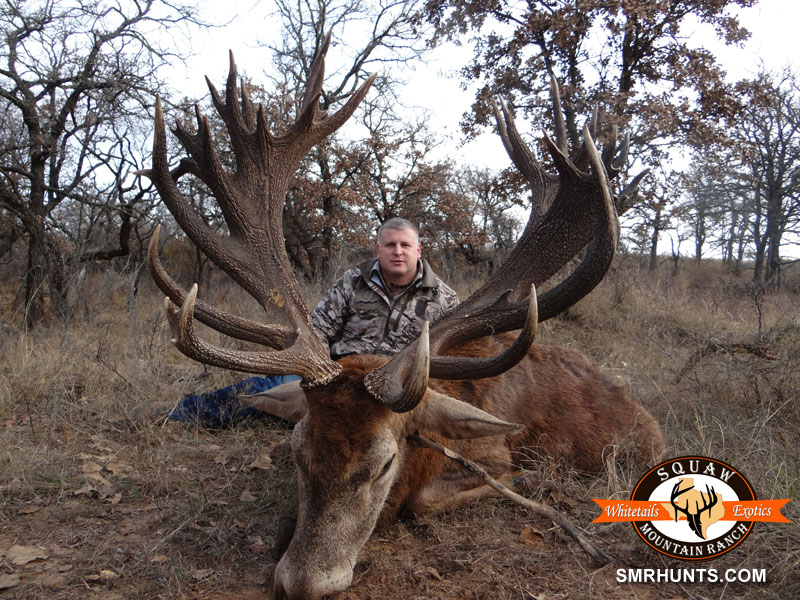 1. Primetime to hunt for Red Stag is during the "Roar". Also referred to as the "Rut" in the Rocky's, the Roar comes between October and mid-November. In Argentina, Red Stag season runs well into the fall with peak rut falling between March and April. This is when bucks are more active and less cautious, making them easier to hunt.
2. Think of your hunting preferences such as lodging, mountain or lower terrain hunts, and the type of trophy you want to take home.
3. Having a good guide that knows the terrain and game behavior is essential to the success of your trip.
4. Talk with your guide about the trophy you are looking for and what physical limits you may have. This will help make the hunt more enjoyable for you as well as your guide.
5. No matter if you have brought your own weapon from home or are renting one, all weapons must be sighted before beginning a tour.
6. Good gear can make all the difference in a Red Stag hunt. Be sure to bring a well worn-in pair of boots to avoid blistering and a great pair of binoculars, as most of the time will be spent glassing.
7. Guided tours on private property usually have game management in place to ensure only mature bulls are harvested. Trust the judgment of your guide when they say that big red stag is not a shooter. They know where the big ones are.
8. Once you and your guide locate your target, you will proceed on foot. Before firing, find a comfortable rest or check your eye relief if you plan to shoot prone.
9. Once you have made the kill shot, it's time to photograph your trophy!
10. Tell your guide about how you would like to receive your trophy. Within 6 to 8 months, your trophy will be signed for, sealed, and delivered for your enjoyment.