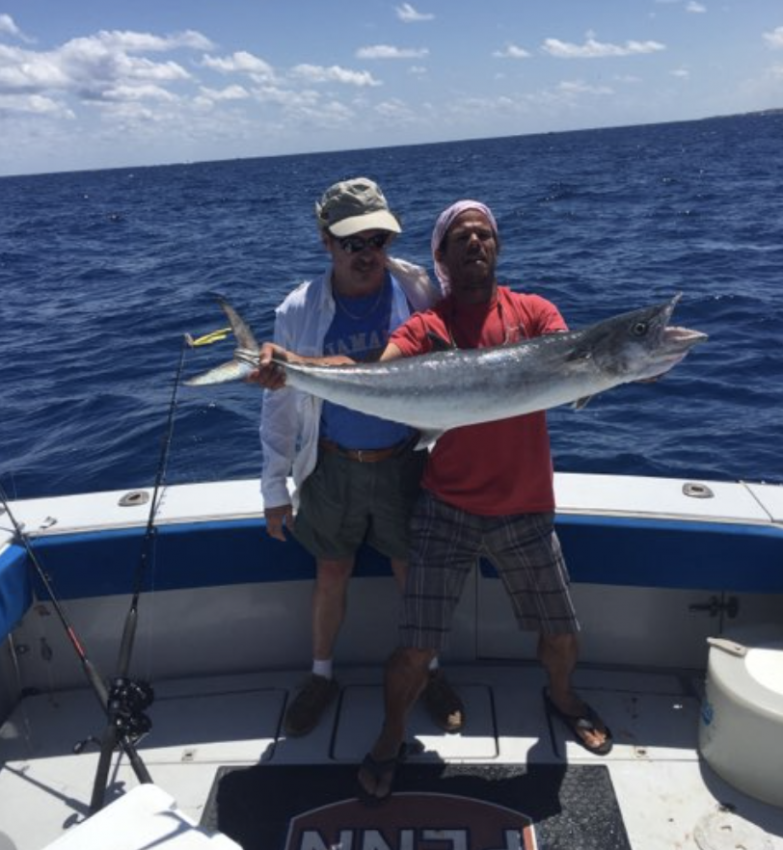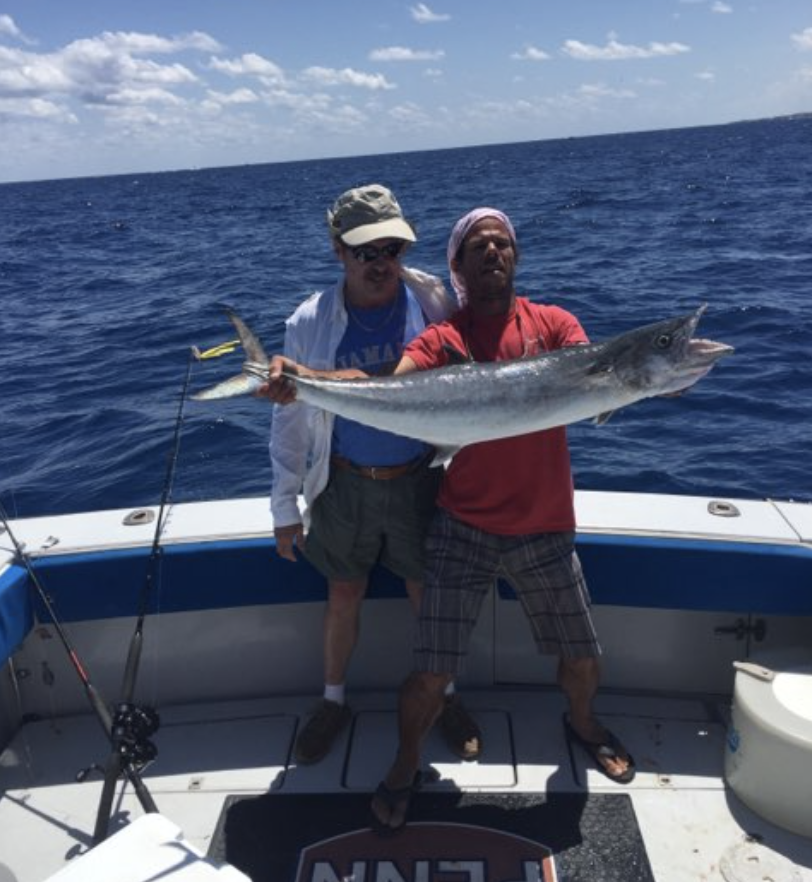 Captain Rich Adler has over 40 years of experience running charters. The owner of Tuna Wahoo Charters in West Palm Beach, Florida, some of his favorite catches includes a blue marlin over 500 lbs, a black marlin over 600 lbs, and a 750 lb shark. Over the years, he has perfected the art of drift fishing. What makes Palm Beach drift fishing so exciting, he says, is the element of anticipation not knowing what you might catch next. You never know what will bite, but you know you'll have an exciting, rod-bending day on the water. You can book a charter with Captain Rich at Guidesly.
The direction of fishing is influenced by a combination of the Gulf Stream (south to north at about three knots) as well as the wind. Since the direction and gusts are variable, it's important to know how that will affect your drift.
Captain Rich's typical set-up consists of a kite with two release clips on the kite line, dangling two live baits on the surface. Next, he'll rig two dead sardines on large spinning rods. These baits give you a shot at sailfish, kingfish, and mahi-mahi. Finally, he'll rig three rods with cut bait and weighted with egg sinkers, deep enough to catch snapper and grouper.
If you know what you're doing and can juggle seven or eight rods in the water at a time, you'll be able to cover the entire water column and maximize your chances at catching exciting pelagics as well as just putting meat in the boat.
To learn more about Palm Beach drift fishing and about the sharks Captain Rich frequently battles, read more on Guidesly!