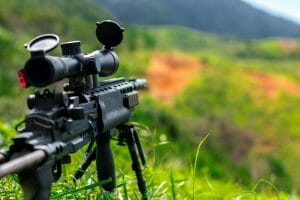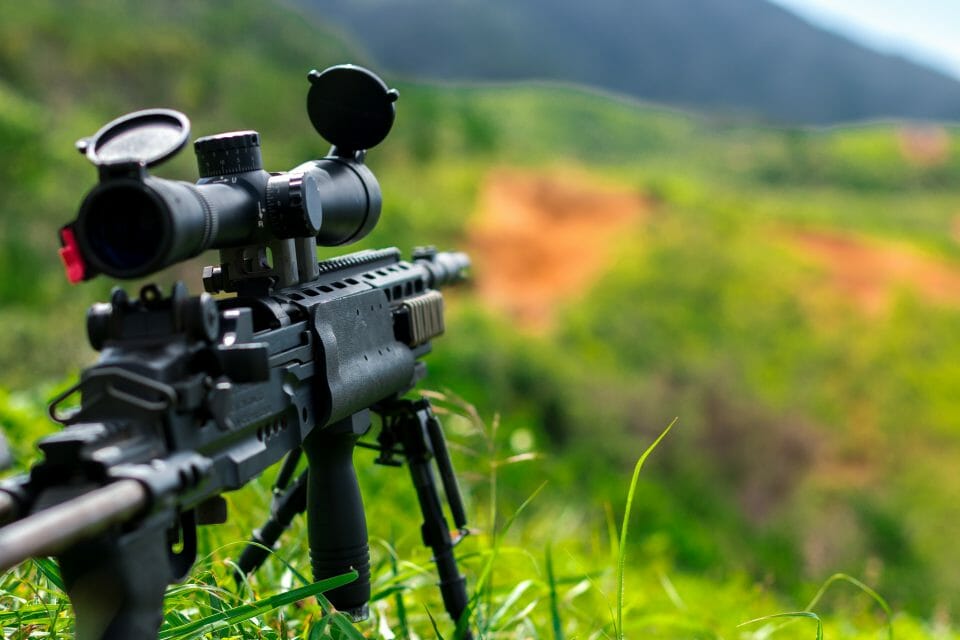 Simmons vs Weaver: Which one is the Best Scope to Hunt Varmint with 22-250 Rifle?
Varmint hunters need a good scope for 22-250 Remington rifle if they use it. You need an optic that can withstand the power of the cartridge as it reaches up to a 4000 fps. The magazine you can use for different purposes and finding a suitable optic becomes a challenge.
You need to consider different things from the magnification level to the price. Using an optical with 12x magnification might just be a bit of overkill. However, what if we told you there are scopes available offering you variable magnification to use for different hunting purposes.
If you are uncertain about which one is best for you we are here to help. We have selected the two most suitable scopes for your varmint rifle to get the job done.
The Best Varmint Rifle Scopes
Simmons 656245 Predator/Varmint Series
Simmons is a creative leader offering you high-quality and high-value rifle scopes at affordable prices. The biggest benefit is the ruggedness and you can see this in the Simmons 656245 predator/varmint optic. You can easily cut links of the food chain with this scope attached to your rifle. The scopes packed with outstanding varmint-dropping features such as multi-coated lenses, bright, high-contrast images, and fingertip adjustable turrets.
This is a big scope 6-24x magnification and has a 50mm objective lens. The optics versatile to use on your .22-250 or even an AR15. However, many hunters found the clicks not very audible and on the stiff side. Furthermore, there are no markings found on the turrets and you will have to keep track of the zero or make your own markings.
Features:
The optics designed with a multi-coated lens. This is perfect when hunting in bright light from dusk to dawn to see objects clearer.
There is a fingertip-adjustable turret. This is beneficial as you never know when you need to make lightning-fast adjustments with precise accuracy.
No matter at what range you are trying to look at an object the focus adjustment knob on the side. This helps you with the best image clarity at any distance.
With the fog proof and waterproof design, you can hunt in the harshest conditions. This keeps the scope lasting for years of use.
The Truplex reticle is perfect to get the center of your target easily. This reticle has heavy lines that connect in the middle with aiming line. The fine lines offer you an accurate aiming point.
Weaver Target T-36×40
If you need a varmint and target terminator, the Weaver Target T-36×40 is an outstanding Riflescope. This fixed model has ⅛ MOA accuracy. You can be dead on with this optic shot after shot. The optic is multi-coated to help increase brightness out at 550mm. Included with your purchase you receive an eyepiece focus, screw-in metal lens cap, a sunshade, and Benchrest adjustment knobs.
This is an outstanding varmint rifle scope for your 22 250 Remington, but the numbering system is a bit problematic when shooting at different distances. The turrets graduated from 0 to 4-1/2 and back to 0. Furthermore, it might take some time to set up, but once sighted the picture is smaller and offers you added brightness and the ability to put bullet holes at 100 yards.
Features:
For an accurate shot, the T36 has a Micro-Track adjustment. With this system, you have more control over the windage and elevation.
The great thing is this rifle scope has a parallax-free shooting. So no matter how off-center you are it does not affect your shot.
The optics fully multi-coated lenses help with the contrast, eliminates glare, and offers you clarity in any type of environment.
Another added benefit for you when hunting is that you can adjust the windage and elevation movement independently. The reason for this is that the adjustments have a two bearing contact design.
No matter what the weather conditions are, you can use the optic in rain or shine with the waterproof, fog proof, and shockproof design.
Verdict
Whether you need to hunt varmint or predators, these AR15 accessories & scopes have the best performance. We know it is hard to pick the best varmint rifle scope for your .22-250 rifle. In addition, we hope that our selection helps you to choose the best one for your needs. Each one offers you outstanding magnification, versatility, and longevity with its robust construction. With this in mind, the scopes also offer you affordable prices and you can use them for different hunting purposes.