What Each New Camper Needs: Top 8 Camping Guidelines
(Essential Tips For Novices To Avoid A Bad Camping Experience)
Article Written By; Christina Quiroz,
Camping can prove to be an inexpensive and exciting way to see the outdoors. In fact, it will provide you with an opportunity to spend your time with your loved ones in the wilderness which will aid in building lifelong memories. Moreover, it will help to teach your children a couple of important things regarding being self-dependent.
However, it may be the fact that neither you nor your family members have done too much of camping before, and in that case setting up a tent or even starting a fire can be a rather intimidating activity. Therefore, in this article, we have thrown some light on a few essential camping tips for beginners.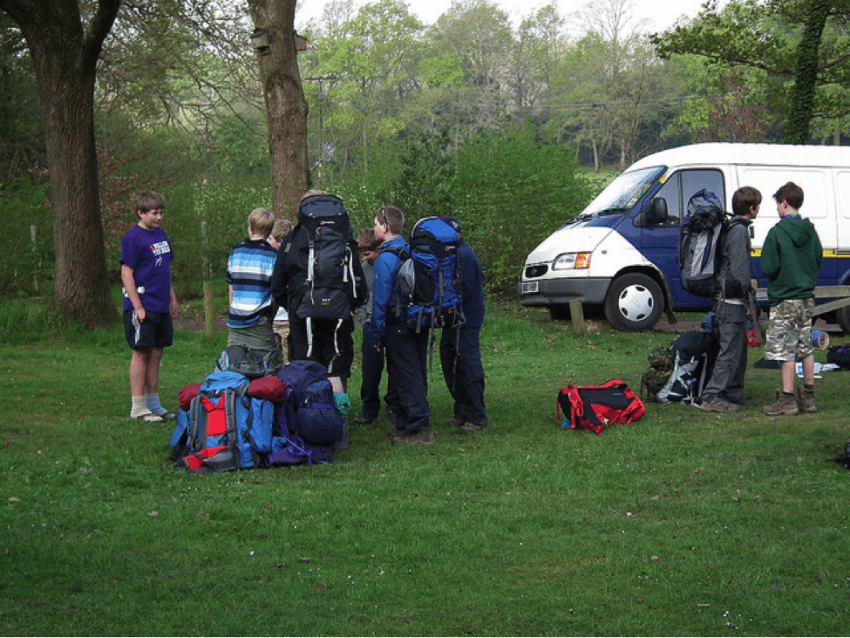 Explore The Amenities
It is imperative for you to inspect the campground map prior to booking. In fact, one must always comprehend where he is getting himself into and also how much he is going to alienate himself from the hassles and bustles of the city life. Make it a point to check out the reviews and be aware of the facilities which are going to be provided for the campers in a particular campsite which will help you to prepare yourself in advance.
Camping Essentials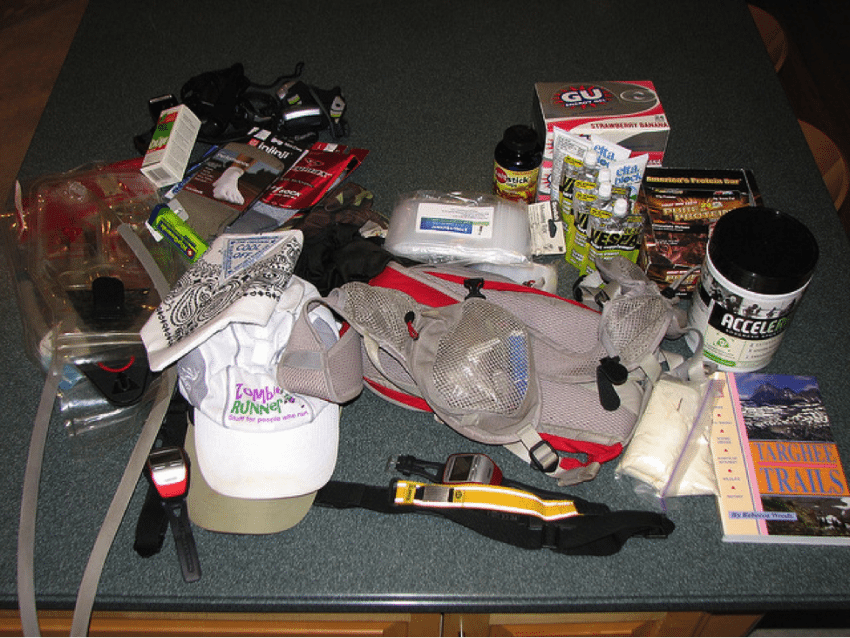 It is often possible to hire any equipment for rent in case you're going to a reputed camping recreation area with your family. Otherwise, you should take along with you a proper tent as well as sleeping gear. While purchasing the tent, make certain that there is sufficient floor area for all the members of the team. Amongst the essential items, mention may be made of flashlights and eyeglasses as well as a clasp on the ceiling in order to hang a lantern.
In case the weather is sultry, a normal sleeping bag or air mattress along with blankets and sheets will do. However, if you are contemplating to go to higher altitudes where it is possible for the climate to be quite chilly, you should go for a better-insulated sleeping bag which will help to keep you warm during the cold nights. If you are planning to camp in a tent, then sleeping mats will also be a good idea since they are going to add comfort as well as insulation. In fact, the top-quality mats are going to self inflate. You may also go for fold-up cots provided there is enough space because these will help you to keep off the ground while allowing you to tuck your gear below.
It will also not be a bad idea to have a collapsible water container, a cooler and also a portable cooking stove along with a tent plus sleeping bags. A thermos will be another essential commodity during your camping trip; as a matter of fact, the best thermos will help you keep your favorite smoothie cold until your lunch time. Other affordable necessaries such as lightweight utensils, plastic plates, towels, outdoor table cloth, cups, and flashlights should also be considered while going for a camping trip outdoors. Also, do not forget to take at least two pairs of footwear along with you since in case one gets wet, you can easily put on the other one in its place.
Also, try to prepare a camping checklist which will allow you to remember all the essential items before venturing out.
Camper Cabins
Probably you are on a tight budget and do not want to invest a considerable amount of money for tent camping and in such situation, a fantastic alternative can be the camper cabins which will be available to you for approximately $40 every night. By having a camper cabin you'll be able to have the provision of a roof over your head as well as some basic bunks for slumbering. Several of these cabins will also come with electricity plus stoves, along with outdoor fire pits plus picnic tables. It will be prudent to book a camper cabin beforehand since they tend to get filled up pretty quickly.
Safety And First Aid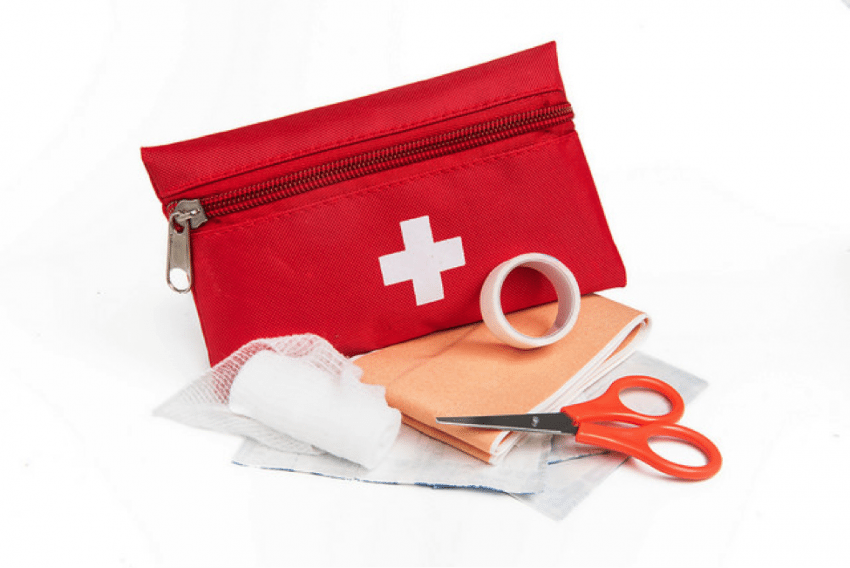 The majority of the first aid kits on the market are quite handy as well as inexpensive and you should keep one of those while venturing out for a camping trip.
Moreover, some accessories required by the kids should also be considered and these might include some antiseptic cream for protection against insect bites, pediatric medications for treating allergies and stings, gel for born relief and also sunburn plus liquid or chewable kids' acetaminophen. Try to figure out the nearest hospital or clinic in case any of the members of your team suffer any serious injury or you might even ask the campground staff regarding any emergency phone number for after-hours assistance.
Cook Delicious Meals
Try to give the responsibility of preparing the menu for the lunch in the hands of the kids. Allow them to choose their favorite snacks such as energy bars or sandwiches. You can go for some hot breakfasts such as boiled eggs and oatmeal which will provide you with the required stamina for the entire day ahead of you. Also, you can take with you some no-cook ingredients like peanut butter and jam sandwiches which should be enough to meet your hunger while traveling or backpacking. Supplement all these with green veggies, fresh fruits and maybe cheese sticks. At the end of the day there is nothing better than to come back and cook outside on a BBQ. There are lots of options for BBQs made for camping which you can read about in this guide. Then all you need is some fuel, some meat and your good to go!
Make Adequate Arrangements For Potty Time
In case you do have any infant in your team, it would be prudent to bring along with you lots of diapers. Although the majority of the campsites these days come with flush toilets, improvising might be required in case you're outside all day. Consequently, take with you some extra toilet paper in case of an emergency along with other essential items like hand sanitizer.
Activities To Perform While Camping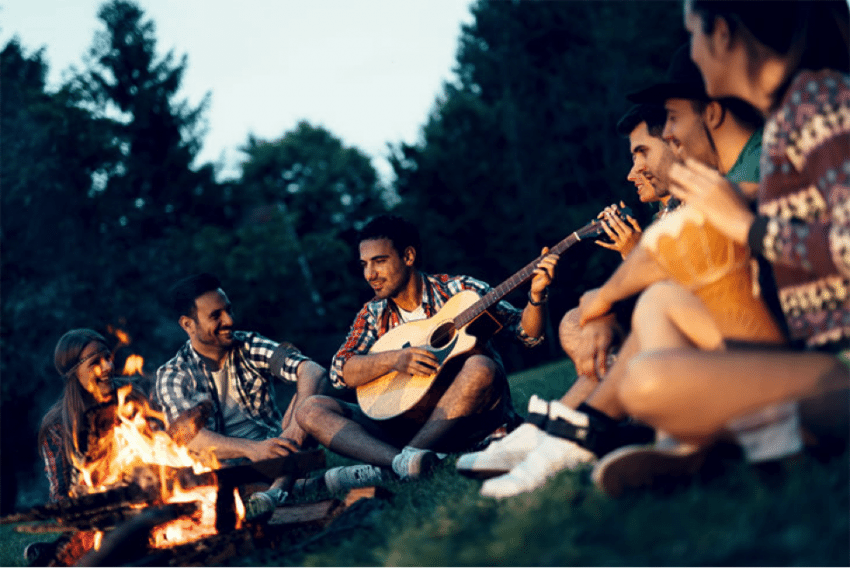 You can indulge yourself in lots of interesting activities such as drawing the natural scenery in your sketchbook or maybe playing an interesting game along with the other members. The children can always take some jars with them for collecting insects which they can study afterward. Apart from hiking, sightseeing, and swimming, you can always end the day by watching the lovely sunset or even the moonrise. Plastic playing cards which will be able to survive the rain and also the morning dew should likewise be one of the essential items that you should bring along with you.
Check The Gear Once You Return Home
After returning to your home following the camping holiday, you must bear in mind one essential thing and that is to check all the stuff before it gets packed up in the garage or in the loft. Moreover, do not forget to allow your tent or any other accessory to dry out completely in case it is wet or damp. You definitely don't want to see your gear spoiled when you head out for your subsequent camping trip.
Author Bio: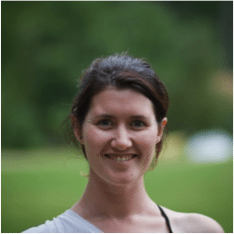 Christina is a young blogger who is very passionate about her work. Her long experience has a blogger made her an expert on different niches like home, outdoor, lifestyle, leisure, etc. As a blogger, she believes in quality content and backs up all of her posts with relevant research information. It is her goal to share this quality information in the form of guidelines, reviews, lists, and other types of blog posts to her readers. She believes in constant exploration and evolution as a blogger. You can learn more about Christina at Rainy Adventures.