Laura Burgess 2014 SHOT Show Wrap Up
Notice
: Trying to get property 'post_excerpt' of non-object in
/home/averageoutdoorsm/public_html/wp-content/themes/chromenews/inc/hooks/hook-single-header.php
on line
87
Another SHOT Show under our belts. The recent figures of 67,000 attendees and 13 acres of products sure puts to rest any ideas of this industry slowing down. In fact, to the contrary!
 Just to recap what our clients offered at the 2014 SHOT Show, in case you missed it, we've provided you with some abbreviated new product info. Interested in reviewing something? Contact Laura Burgess at laura@lauraburgess.com.
To see all our client's videos from SHOT Show, visit our special 2014 SHOT Show Playlist on our YouTube Channel.
For images from the event, please visit our Facebook album and visit our Pinterest Page.
Sincerely,
Laura Burgess
President, Founder
Laura Burgess Marketing
American Gunsmithing Institute

Gene Kelly, Founder and President of AGI, is committed to preserving the tradition of gunsmithing and expanding opportunities for new and current gunsmiths. As a retailer, the benefits of becoming "certified" in a variety of AGI courses allows retailers to make additional income and provides a great service while building customer loyalty. AGI now offers a Certified Cowboy Action Armorer's course in addition to their Certified Law Enforcement Armorer's course, a Certified Firearms Appraiser course and the ultimate in the Certified Professional Gunsmith Course.
American Gunsmithing Institute at the 2014 SHOT Show
American Technologies Network
ATN has gone digital! Some of the new products they had on hand are clearly game changers: The Shot Trak HD gun camera; a recoil proof, tiny camera for handgun, shotgun, rifle or bow with 5x the magnification of a standard action camera and includes a built-in microphone and fits a standard weaver mount. The X-Sight rifle scope in 3-12X or 5-18X, is a day to night scope loaded with amazing capabilities such as WIFI, HD video recording, GPS, an image stabilization/gyroscope, GeoTag, an E-compass, altitude and velocity indicators and E-zoom. The new  BinoX-HD 4X and BinoXS-HD 4x Smart binoculars are the latest in the Smart HD technology. These binos are day to night capable with WIFI, E-compass, E-zoom, altitude and velocity indicators, HD video recording and 4x optical magnification.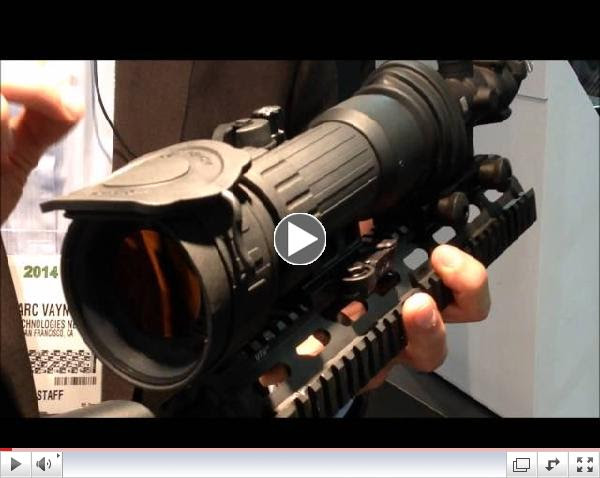 American Technologies Network Corp. Introduces 2014 Product Line at SHOT Show
View ATN's product specific videos from SHOT Show here.
Chamber-View
Chamber-View enjoyed their first SHOT Show and received a great deal of attention with their 100% silicone Empty Chamber Indicators for semi-auto/pump style shotguns, semi-auto handguns and AR type rifles. Safety is their only product and their commitment to the industry is apparent. Already large manufacturers are branding and placing the Chamber-View products in every gun that goes out the door to customers.
Chamber-View At The 2014 SHOT Show
IWI US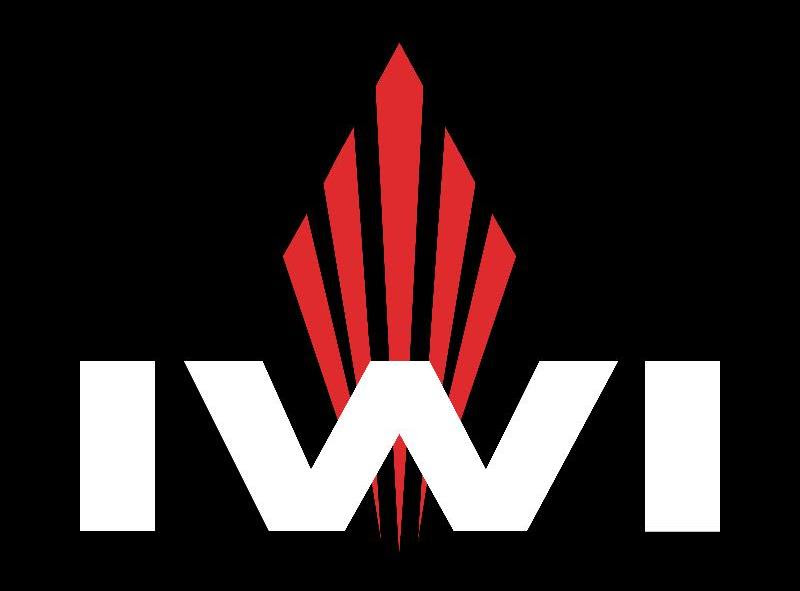 IWI US not only won the American Rifleman "Rifle of the Year" for 2014 but alsoTheTruthAboutGuns.com "Rifle of the Year" for 2013. On display was the new OD green TAVOR® SAR and the new Restricted State Models. IWI US believes everyone should have the right to own a TAVOR® SAR. IWI US also displayed their new 9mm conversion kit (shipping now) and new accessories for 2014.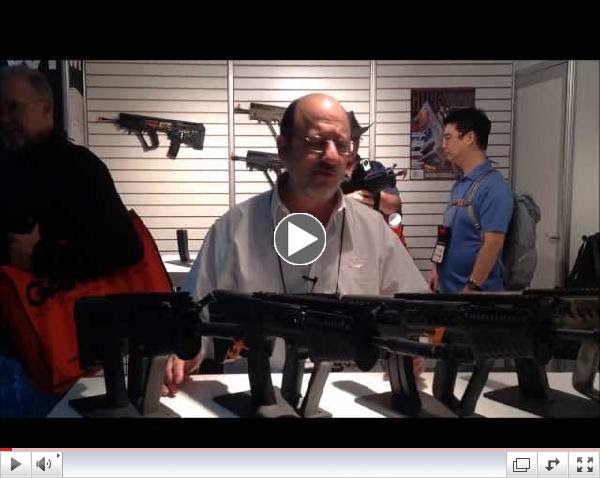 IWI US at the 2014 SHOT Show
Liberty Ammunition
Liberty Ammunition, having received a Gold National Tactical Officers Association Members Tested and Recommended logo for their lead-free, high performance 9mm Civil Defense ammo, received tons of attention from the LE customer base. Only seven gold NTOA logos have ever been awarded.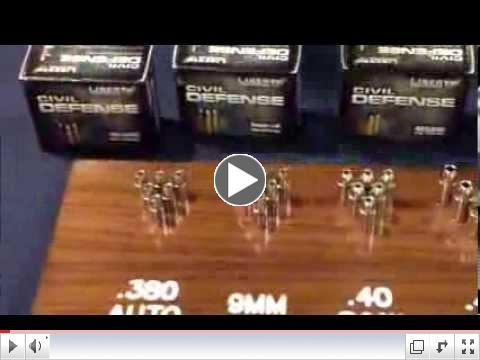 Liberty Ammunition at the 2014 SHOT Show
To see why Liberty Ammunition was invented, watch inventor P.J. Marx video here.
MasterPiece Arms
MasterPiece Arms featured their new .308BA, the MPA Chassis system for customization of any Remington 700 and the new MPAR 6.8 in Camo, the MPA935SST and the MAP935-SST-SBR. MasterPiece Arms products are all American-made and the factory is truly state-of-the-art.

Video coming soon – please check back to theLBM 2014 SHOT Show Playlist frequently for updates.
Midwest Gun Works
Midwest Gun Works had a booth and boots on the ground this year. They offer an impressive array of shooting sports gear and gun parts, but their gunsmithing services are what really make this company rock. From reviving a family heirloom to supercharging your AR, the MGW gunsmith team can provide you with parts and service in one stop. For writers on assignment to do a custom gun job, MGW should be on your radar.
National Tactical Officers Association
The NTOA staff had a great show and their three law enforcement classes were packed. Looking to review a great training session?  Check out the NTOA training calendar  and let us know atlaura@lauraburgess.com
NTOA at the 2014 SHOT Show
Redring USA / NeverLost
Hope you had a chance to try the next-gen optical shotgun sight, the MK II, offered at a lower MSRP with newer technologiesand the new advanced Picatinny rail model for tactical shotguns.

NeveLost also had some of their bags and backpacks, add on systems and accessories for your outdoor or hunting excursion on hand in their signature bright orange and black, designed not only to help you keep track of items that might get lost in the brush, but in case of emergency, the colors can become a life saving signal for rescuers.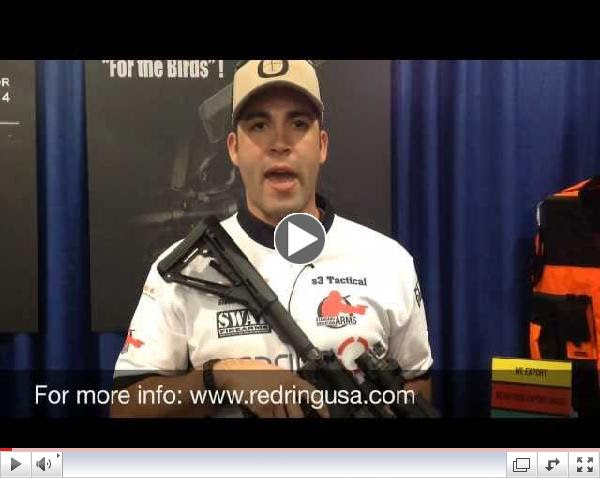 Redring USA at the 2014 SHOT Show
Neverlost video coming soon – please check frequently the LBM 2014 SHOT Show Playlist for updates.
Revision Military
Revision Military had their helmet systems on display ,including the newViperP2 lightweight helmet system. TheStingerHawk ballistic eye pro also has a new look and now also comes in a Shooter's Kit with three interchangeable lenses.
Revision Military at the 2014 SHOT Show
Tacprogear
Tacprogear introduced their new BLACK Line – American Made, Mission Specific – and had so many new products from armor to helmets to carriers. All we at LBM can say is, they need a bigger booth.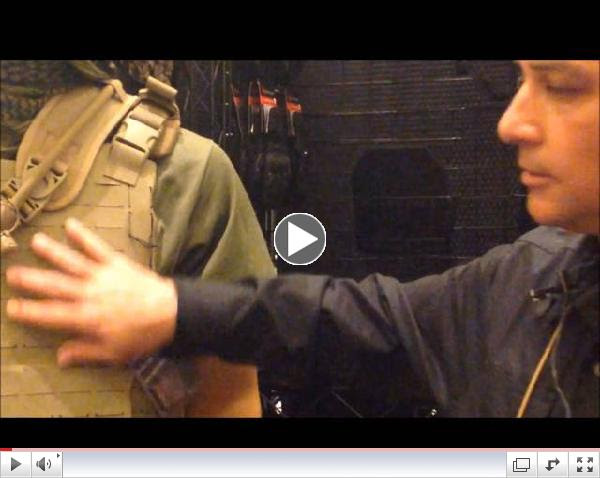 Tacprogear at the 2014 SHOT Show: New Vests
View more Tacprogear product videos from SHOT Show here. 
Yukon Gear / Mossy Oak BioLogic
Yukon Gear introduced the new MYCORE CONTROL technology in the Yukon Gear PTC hunting jacket; apparel that uses your body's circulatory system to keep you warm. They had a couple of these jackets on hand and with the polar vortex on us again, EVERYONE should have one of these.
Mossy Oak BioLogic also had their new line of Whitetail Addiction deer attractants on hand.