IQ PRO One Bowsight Available Now
A Single-Pin Slider Designed to be Smooth, Functional and Increase your Effective Range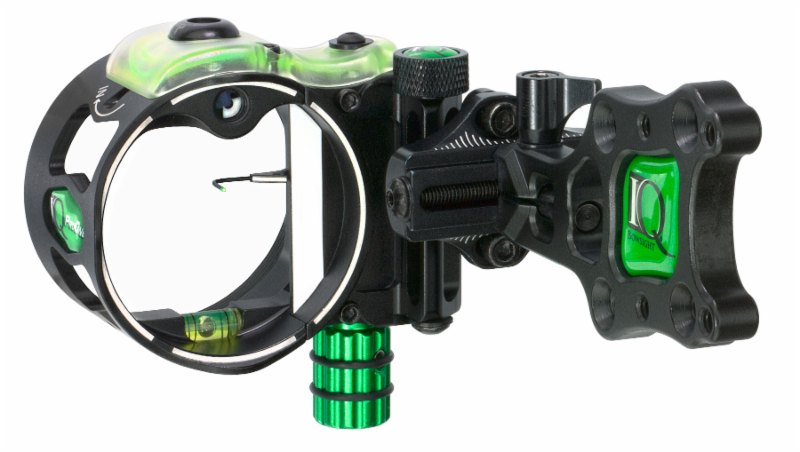 Superior, WI – Introducing the new and improved Pro One single-pin bowsight from IQ® Bowsight. The Pro One has a rapid, high-pitch, single-pin design with tool-free windage and elevation adjustment, and it comes standard with IQ's patented legendary Retina Lock™ Alignment Technology system. The Pro One's revolutionary aiming point creates an unobstructed view of the sight bubble and offers exceptional aiming ability on every shot with or without the use of a conventional peep sight. This exceptionally bright single pin sight is also sight light compatible for those critical moments at dawn and dusk.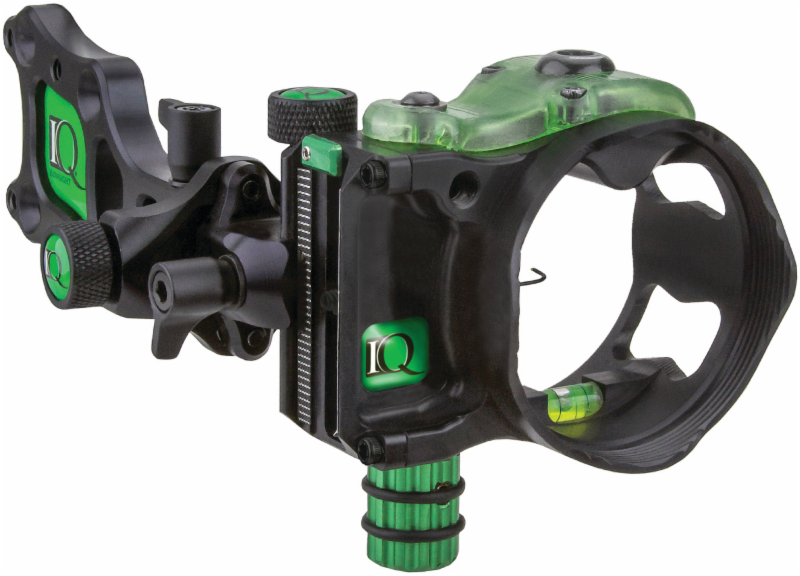 Pro One Bowsight Features and Specifications:
No-look adjustable pin stop system allows you to quickly return to your closest distance
Enhanced, friction-free ergonomic yardage adjustment knob
Horizontal, fully-enclosed .019″ fiber optic pin
Performs in all lighting conditions
Laser-engraved windage and elevation marks
Two strategically placed yardage tapes
2nd and 3rd axis adjustments
Mass Weight: 10oz
Right and left-hand models
MSRP $199.99
IQ Bowsights are sold nationwide at retailers or online at https://www.feradyne.com/iq-bowsights/
About IQ Bowsights:
Introduced in 2010, the IQ Bowsight immediately grabbed the archery world's attention. With its patented Retina Lock technology, the IQ Bowsight quickly became regarded as the world's most accurate archery sighting system. A FeraDyne Outdoors, LLC, brand, IQ Bowsight is headquartered in Superior, WI. For more information, contact IQ Bowsight at https://www.feradyne.com/iq-bowsights/ or join IQ Bowsights on Facebook, https://www.facebook.com/IQBowsight/ or Instagram, https://www.instagram.com/iqbowsightsofficial/.
About FeraDyne Outdoors:
FeraDyne® Outdoors, is the manufacturer and parent company of the leading brands of Rage® broadheads, Muzzy® broadheads, Muzzy® Bowfishing, Carbon Express® arrows and accessories, Carbon Express® Crossbows, Nockturnal® lighted nocks, Tru-Fire® releases, Block® targets, Glen Del® targets, Shooter™ 3D targets, Black Hole™ targets, Hurricane™ bag targets, IQ® Bowsights, Sure-Loc® Archery Products, S4Gear™, Gorilla Gear, Eastman Outdoors®, Apple Archery®, Rocky Mountain Archery and Wac'Em Archery. FeraDyne Outdoors is engineering the evolution of outdoor technology across all bowhunting categories – more information can be found at https://www.feradyne.com