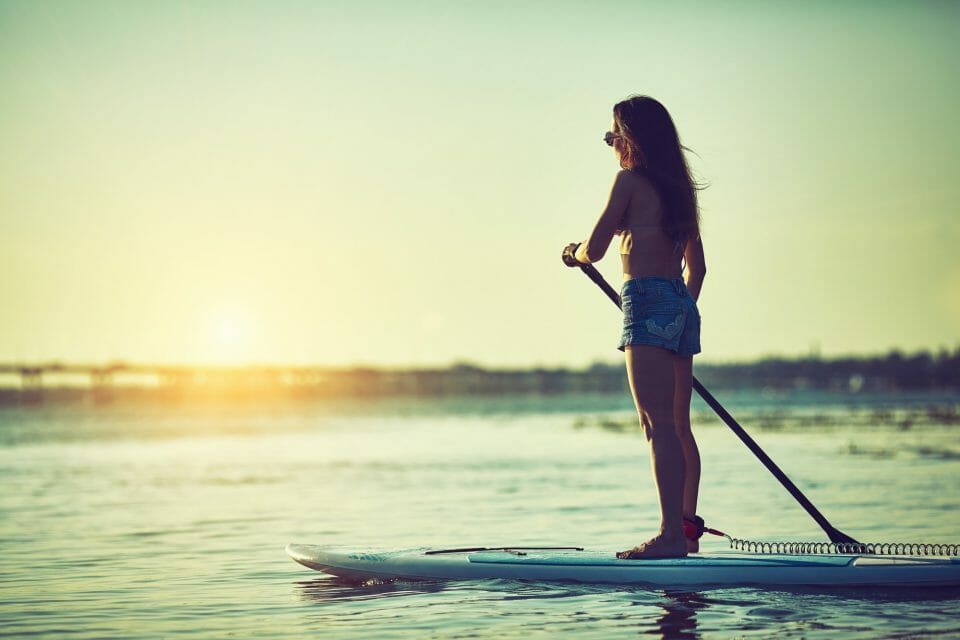 Are you trying to learn how to stand up paddle board? If yes, you should check out our beginner's guide by clicking right here.
There's really nothing better than spending time outdoors. It's the perfect medicine to heal both your mind and body. This is especially true of being out on the water.
In recent years, stand up paddle boarding has become one of the most popular outdoor activities with people who love to surf or swim. It's a great way to soak up the sun, get some fresh air, and enjoy quality time alone or hang with friends.
This article takes a look at the top tips for how to stand up paddle board. Keep reading to discover insight into how to make the most of every moment out on the waves.
Use the Right Gear
The first tip for padding boarding is to make sure you have the right gear. That includes picking the best SUP board for your skill level. For beginners, select a board that is thick and wide. This will make it easier to maintain balance, both in flat and wavy waters.
A touring SUP board is also ideal for both beginners and advanced paddlers because you'll have no problem learning and you'll also be able to cruise faster and further as your skills progress.
You're also going to need a leash so that you won't lose your board when you fall.
Be Aware of Wind Direction
Once you're out on the water, it's important to pay attention to the wind direction. This is due to the fact that your body is going to act like a sail, making it difficult to keep control of steering, especially in strong winds.
The more familiar you become with how to steer your board, the easier it will be to deal with the speed and direction of the when so that you won't get tossed about.
Paddling Technique
When it comes to paddling, the key is to stand up straight and firmly grip the non-blade end of your paddle. Now plant the paddle in the water about two feet forward from your body and gently move the paddle back through the water toward your ankle. Then simply repeat the stroke. This is known as the basic forward stroke.
You can also reverse or turn your board by using the reverse stroke and sweep stroke.
Paddling your board really is just that simple.
Keep Your Head up
As a beginner, remember to keep your head up. This will help maximize stability and maintain proper direction while paddling.
Don't Get Overambitious
It's wise to only ride waves that you know you can handle. You might be tempted to go for bigger waves too soon, but try to be patient and develop your stand up paddleboard skills first.
Always Fall Away From Your Board
Lastly, remember to focus on falling away from your board so that you don't hit your head as you tumble into the water. Keep in mind that smacking your face can be a painful experience, so push away from your board and rely on your leash to keep it within reach.
Helpful Tips for How to Stand up Paddle Board
Learning how to SUP is both challenging and fun. Fortunately, these tips for how to stand up paddle board can help make the process as easy as possible.
Keep scrolling to discover more tips and advice for enjoying the great outdoors.