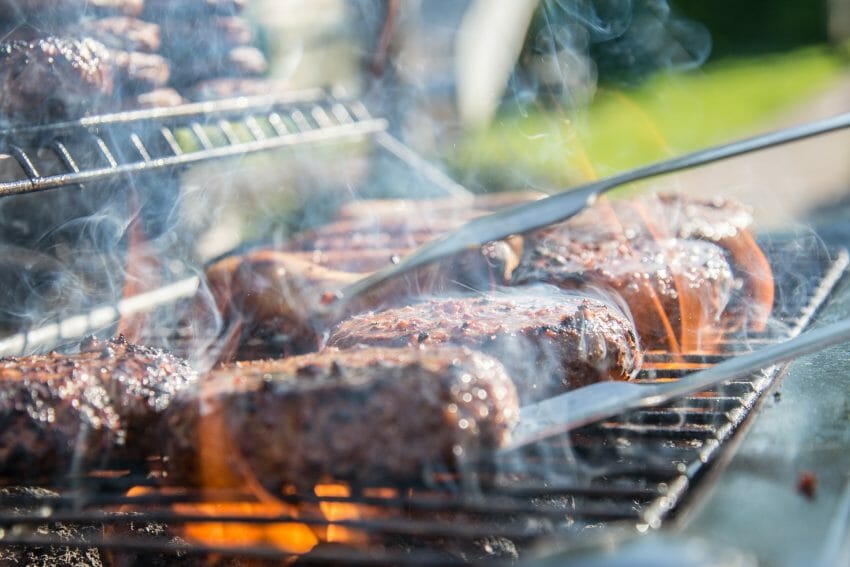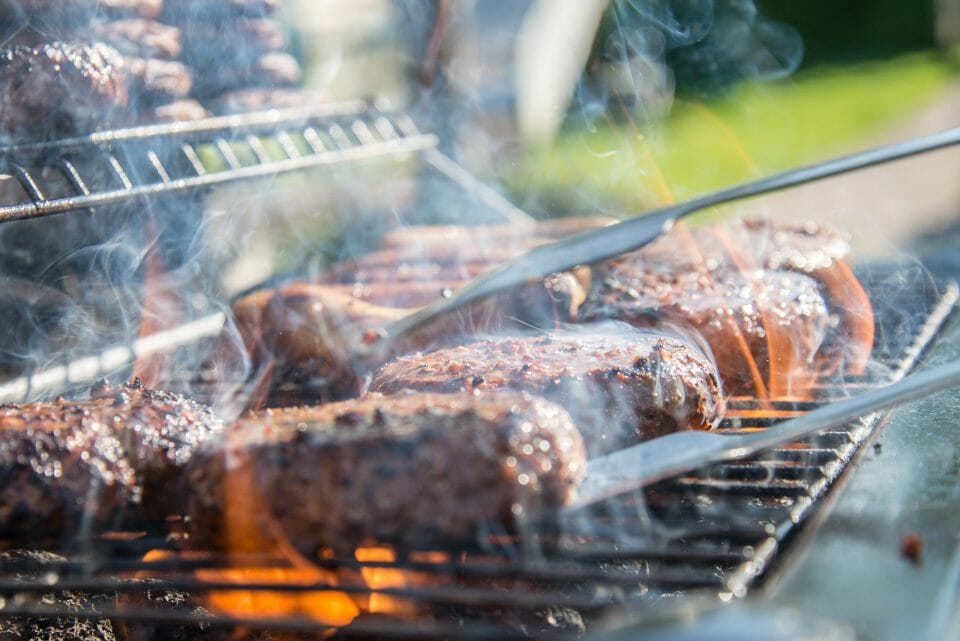 You know it is summer when the weekend air starts to smell like the sizzling grill, and your calendar gets flooded with exciting barbecue party invitations popping up everywhere. But if you are the flavor master, there is nothing more you enjoy than hosting a barbeque party of your own in your backyard.
Even though you are a 'work hard, party harder' kind of person, hosting your party does not need to be hard work. In fact, with the perfect plan and some prep work you can do it with less effort while making the party perfect. Anaheim backyard and tree maintenance show you how to do it:
Set out for an Early Preparation
If you are aiming for a top-notch barbecue party, you cannot afford last-minute preparation. The key idea is to start prepping early, step by step, keeping it firmly organized and light for you to pull off.
Stage 1
Have A Good Grill
If you have an old grill, test it earlier to make sure it is still functioning.

If you don't have a grill, or if yours isn't going to cut it, treat yourself to a new one. Buying a quality grill from a reputable manufacturer like George Foreman, will make grilling easy and less complicated; So, opt for something like that.
Old or new, test it once before the event; this will sharpen your skill and also may help you avoid any unwanted surprises. Learning to work with the grill temperatures and making it work with your grilling technique is important.

Create Your Guest List
Planning your guest list early will help you to do the headcount and plan for the preparation accordingly. You can call or invite online, or may even go for a DIY card to make it more fancy and fun.
However, make sure to get it done at least two weeks before your event so that your guests don't make another plan and save the day for you. Get them to RSVP so you can start shopping for ingredients according to the headcount.
Get your Backyard Party-ready
How much time you will need to groom your backyard, completely depends on how often you take care of it; and also, the type of tools you use and your gardening expertise! At least, you have to have a clean and tidy lawn with polished walk and driveways to host a party there.
Also, check your outdoor furniture or even where you placed your windmill for that matter, if they need a little fixing or painting.
Get Your Shopping List Ready
Once you know how many people you are inviting, plan your menu, and create your shopping list accordingly. If you want your guests to contribute, list those down too. Your list must include information like, who is bringing what and how much of it; then communicate that with your guests who are contributing. If you are providing the entire ingredient list, then get that down accurately as well.
Start Setting Your Playlists
Music is essential to set the mood for your party. Get a BlueTooth speaker if you already don't have one. Another option is good outdoor soundbars that have superior audio quality and better bass, which come in handy when you're hosting a large group. Then, start creating a few playlists keeping the music taste of your invited guests in your mind. Crowd-pleasing summer songs or relaxing poolside lounge music are the perfect ways to please your crowd. Sometimes music without words works great to not cause interference when your guests converse.


Rent Party Supplies If You Need to
You may need to rent a few stuff for your outdoor setup, like chairs, tables, tents etc. In that case, place the order for the rental weeks in advance, to make sure the rental items are delivered on time..
Stage 2
When you have just a few days left in your hand, some more things need to be sorted out:
Start Your Shopping
Buy nonperishable foods and drinks, and also the foods you want to marinate early. Sort out your outdoor decorations and theme party supplies.
Some Early Cooking Preps

Get some early cooking prep done. If some dishes and dessert can be made ahead and refrigerated, do it now to save your time later on.
Check Your Total Number of Guest

Ask your guests to confirm their attendance at your party, so you know exactly how many of them are you going to entertain and be prepared for while arranging seats, plates, glass, cutleries, drinks, and foods.
Start Decorating
Start with planning the placements first. Have your seating arrangements in a comfortable area under some sort of shade from the Sun.. Figure out spots to place your speakers for the perfect sound. Also, decide where to put your trash cans for easy access.
If you need power sources for lighting or other arrangements, have the arrangements sorted out.
You may need to do some cleaning, drying, and ironing work too to give a fresh look to your tablecloths and cushions.
Stage 3
Last-Minute Preparations

The day before the party is your day to complete your shopping for perishables. Get all the perishable goods, meats, sauces, seasoning, and spices in sufficient amounts. Also make sure to buy enough ice, so that you can keep the drinks cool throughout the day and serve them cold to your guests.
The night before your party is the best time to marinate the meat to allow for the flavor to develop. Once marinated, store them separately in the refrigerator.
Peel and chop vegetables and fruits one day earlier, then store them separately inside labeled zip bags in the refrigerator; keep them handy and ready to use during the party.
Stage 4
With most of the preparation sorted out, you will only have a handful of things left to do on the day of your party.
Finish The Decoration
1. Prepare your tables and chairs with napkins, clothes, and cushions.; arrange them well. Organize your buffet table with enough cups, plates, and cutleries; and have all different food items covered in dishes. Account for the weather when planning the outdoor.
2. Set up the bars for Alcoholic and nonalcoholic beverages. You may have your special cocktail menu ready for your guests as an added attraction.
Keep your cooler always full of ices, so your guests can enjoy chilled drinks all through the party.
3. As you start grilling, organize them in three platters-rare, medium, and well done and serve them labeled, so your guests can pick according to their taste, and also you get an idea of their preferences.
4. Bring one course of a meal at a time, so the table looks tidy and guests can have their food fresh and served hot every time.
5. Besides music, have some game arrangements for your guest's entertainment.
6. Keep the bugs and mosquitoes away with bug repellents.
7. Keep your first aid box handy to act quickly if there is an accident.
8. Once your party is done, store your leftover foods right away. Clean your party space, and wash your grills thoroughly along with other things the dishwasher can't handle..
Conclusion
Summers are to enjoy to the fullest as you are always in a party mood. Hosting a barbecue party in your backyard is a perfect way to gather your friends and family for a fun afternoon and evening together. So use this little guide, follow the steps, and host a top-notch one!