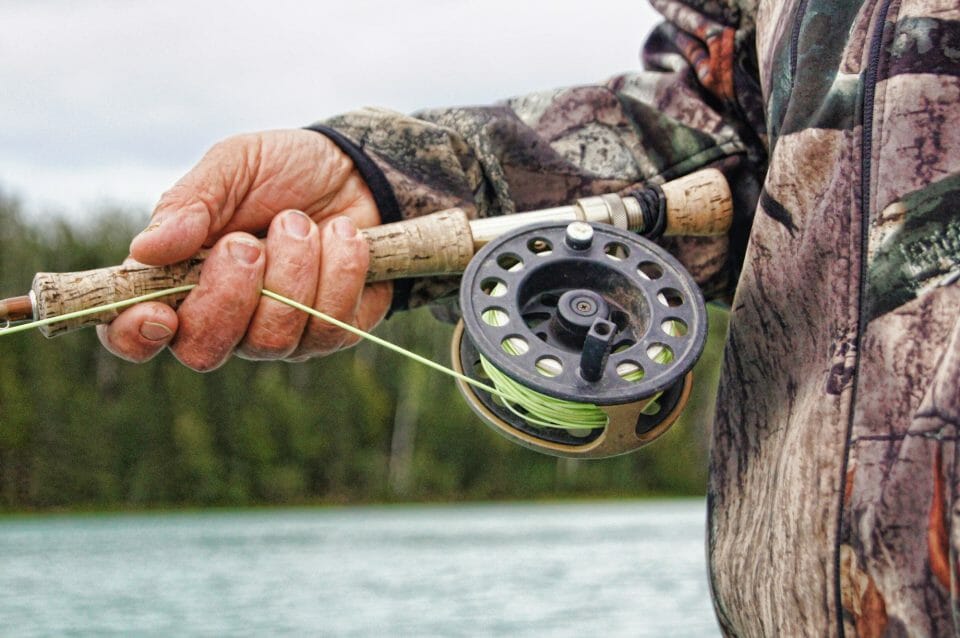 Are you going fly fishing for the first time? Make the most of your experience! Learn how to fly fish with these essential tips for beginners.
Did you know that going on a fishing trip will help you destress? Try and set aside time for a trip this year.
Are you wondering how to fly fish? Not to worry! In this guide, we'll go over some tips to help you with your new hobby. Want to learn more? Keep reading to find out.
What Equipment Should You Pick Up?
You need a lot of different gear for fly fishing. Everything from fly reels, fly lines, fly fishing leaders, and waders. You might find it difficult deciding between super expensive or medium range equipment. Higher-end equipment can last a lot longer. Don't worry if you can't afford the pricey gear right away. Upgrade to a better quality fly rod combo down the road. When beginning, focus on getting some essential gear so you can get outside to fish.
Find out How to Read the Water
When observing a river or lake, make sure you keep a few steps back from the edge. This way, you won't scare any fish lurking below. Scan the bed of water or fallen trees, rocks, or weed beds. These spots are places that fish will hide from predators. If you see a lot of insects along the bank, you'll find fish nearby. Also, keep an eye out for shallow water. Fish like to rest in these spots between a sharp drop off and shallower water. Consider hiring a local guide to bring you around a lake or river. The guide can help you learn more about what areas to fish and how to read the water better.
Research Insects
You'll want to know the basics of fly fishing entomology. If you don't know what fly to use, turn over a couple of stones. See what critters are below these rocks and pick a fly that matches them. A typical bug used when fly fishing's called the dry fly. People use this fly because it's one typically seen out on a lake or river. This bug can float on the surface of the water. You'll see a fish rise to the surface and eat the fly.
Learn How to Cast
Make it a priority to practice casting before you head out to fish. For an introduction, consider watching a few videos on fly fishing. Ask a local teacher to show you the ropes at a park nearby. Fly casting takes some practice. Don't feel frustrated if you're struggling. Most people experience a learning curve, and it's rare that they are good at casting right away.
Practice How to Fly Fish
Instead of heading out to a massive body of water, try out something smaller first. This way, you can get the basics of fly fishing down. You can fish from a bank or dock. There's usually more hungry fish in a lake compared to a river. You might catch a rainbow trout, bass, or panfish.  If you think you have a bite, start hauling in the fish. Lift the rod with a fast motion. This way, the light wire hook will stay secure in the fish's mouth.
Maintain the tension by keeping the rod bent. Start to reel in the slack and lower the rod as you bring the fish closer. The primary key is to practice because fly fishing is challenging. Even though it's hard doesn't mean you can't learn. Take your time learning how to match your flies, cast, and where to find fish. Have your net ready to school up the fish once it's an arm's length away from you. Avoid letting the fish flop on the rocks or bank. You don't want further harm to come to the fish. Don't touch its gills or squeeze its stomach when you're handling it. Place it back in the water as soon as you can if you're releasing it.
Catch and Release
Some people might keep their fish while fly fishing. If you want to try to catch and release, you'll need to learn new techniques. You want to ensure the fish still live after you let them go. Try using barbless hooks or a softer net that doesn't hurt the fish. Avoid a net altogether if you can. If not, pick up that's rubberized. This way, you won't de-slime the fish.
Learn How to Tie Knots
With all the tippet and leader you use, you'll want to know some basic knots. Learn a few different ones and know how to do them well. This will save you time when you're getting ready to fish. Notice how long it takes you to finish the knot. If one takes you fifteen minutes, you might want to opt for the one for thirty seconds. Practice them all, so you know what to use in any situation.
Respect Your Fellow Fishermen
If you head to a popular spot, make sure you don't crowd anyone. You don't want to take more fish than you need. Research beforehand to find out if there is a rule of catch and release.  Don't leave behind any trash or excess fishing lines. You want to dispose of things before leaving. You'll also want to find out if you can only use artificial lures. Look up your state's forestry's department website for new updates.
We hope this guide on how to fly fish was helpful. Take your time practicing at a local stream near where you live. Don't forget to bookmark our site. This way, you won't miss out on any of our resources.