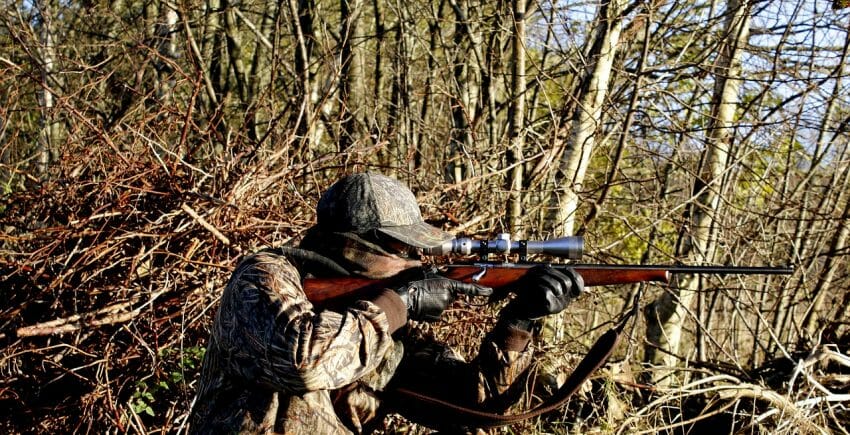 Hunting is a sport that sees frequent controversy in the media. It is outlawed in many countries, but legal in others. In the United Kingdom, for example, it is legal to hunt only some animals, and others it is illegal. In North America, it is generally legal to hunt more or less anything, providing you are hunting in the appropriate season. There are some restrictions to the animals that you can hunt, but these restrictions are scarce. When you set out on a hunt, it is important that you have the appropriate equipment. This page will tell you how you can choose the perfect rifle for yourself. A rifle is the most important piece of equipment in any hunter's closet, so it is crucial that you invest in a good-quality and well-manufactured rifle for your next hunt.
Here are a few tips on how to choose the perfect rifle for your next hunt.
Scope
If you are a frequent hunter, then you will surely already own a small cache of weaponry and equipment. If you already own a large number of scopes, then it is important that these scopes fit the new rifle you are intending on getting. Scopes are not often a one-size-fits-all piece of equipment, and therefore it is important to ensure that your new rifle fits the other scopes you own, lest you have to buy all new scopes. The best way to do this is to take your rifle measurements in the store (or online) and then check the measurements with your already owned scopes. If they do not fit, then it is best you find a rifle that does to save money, and if they do fit, then go ahead and get it! Choosing the perfect rifle is also about saving money when it is possible, so having to invest thousands into a rifle, then thousands more into new scopes is something best avoided.
Research
Before buying a rifle, you must research the rifle you are intending on purchasing. Rifles may seem good theoretically, but in practice are not. The best way to find out whether or not it is worth buying a specific brand or make of rifle is to ask the gun-shop owners themselves, or other hunts. There is always the possibility that the gun-shop owners may deceive you into buying the gun to rid themselves of stock, of course, so only ask those you are personally familiar with. Asking other hunters is potentially your best option, but only those you are friends with and have known for a while.
Cartridge
The species of animal you are trying to kill is a very important factor in deciding on which rifle you will buy. You must ensure the rifle can fire a cartridge best suited to said animal. If you do not research the cartridge necessary for the big game, for example, then you will not be able to hunt them and will have to hunt smaller animals instead. Planning ahead is very important. Make sure you thoroughly research the cartridge you need and the type of animal that you are trying to hunt so you can be sure to take it down easily and quickly.
Size
The size of the rifle is another important factor that you must take into consideration. If you are going deep into dense woodland and will be hiking for hours, you will not want a particularly heavy rifle, and rather, will want something lightweight, with firing power. You must always research the size of the rifle and be certain that it is an appropriate size for you. Your height and weight also are factored into this, for example, if you are particularly big then you can handle a larger rifle, whereas if you are small in stature then a smaller rifle may prove a detriment to your hunt and prevent you from being able to maximize your efficiency.
Material
The material of your rifle is another very important thing you must factor into your decision to purchase a rifle. The rifle's material is crucial. Some people cannot stand certain materials, while others love them. The best way to determine which material is appropriate for you is to attend the store in person and get hands-on with the display rifles. You must find a material that is comfortable for you and appropriate. Again, factor the weight of these materials into your buying decision. The material will determine whether or not the rifle is good for you so pick wisely.
Now you know how you can pick the best rifle for you and for your next hunt. Hunting is a lot of fun, providing you are safe and careful. Happy hunting (and be careful)!