No matter if you're doing a single day trek or dreaming about spending several days in the wilderness, diligent preparation is the key to success. Lots of people tend to overlook how essential a well-tough preparation can be, especially when this can make all the difference between pain or the joy of an exciting adventure. Hiking can be an extremely fulfilling hobby that brings people lots of benefits. It can be a great way to deal with depression, anxiety and boredom, but most of all, hiking is famous for being a powerful and exciting cardio workout.
Nature is good for the soul and body, and through hiking, we get to reconnect with our memories, meditate and recharge. So, if you're experiencing difficulties and you're looking for enjoyable ways to toughen your mind and body, consider introducing this inexpensive activity in your life.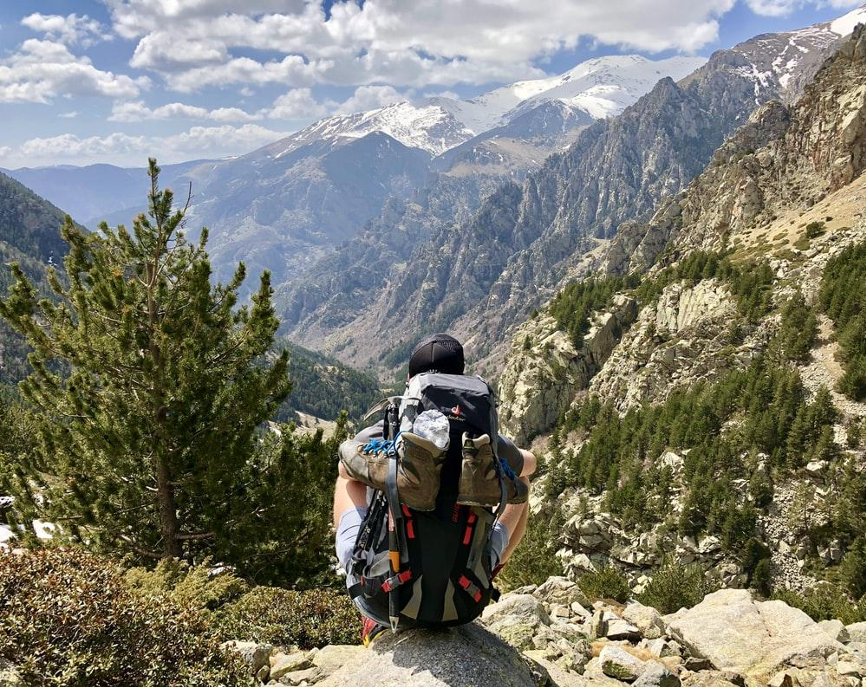 Research Your Trails
Preparing for a hike can be difficult if you don't have an idea what to expect on your trail and where are you going. Even though there are plenty of maps or guidebooks to sort out your hike, rarely do they contain valuable insights on how to remain safe during the hike.
Where can you start? The most important rule is to foresee potential challenges such as the pouring rain, beating sun, thirst or hunger, detours or injury. Certainly, there is no need to expect the worst on a hiking trip but attempting to foresee potential threats will make your trip more enjoyable. If you've never experienced a longer hiking trip, a great idea would be to plan shorter days especially if the terrain you've chosen at altitude. Researching your trail is essential if you wish to enjoy your trip and avoid potential dangers. A good way of obtaining proper resources is from your local hiking club because they can provide you with valuable information and ideas for local hiking trails.
When it comes to your own safety, make sure you check any active internet forums about the areas you want to hike. People often update information about potential hazards and current conditions, especially in hurricane-prone areas. Thus, the more informed you are the better prepared you'll be when bad weather hits.
Dress and Equip for Success
Your equipment and safety gear determine how enjoyable your experience will be. First, hiking clothes have evolved becoming even more flexible, comfortable and efficient. Long are the days when people were hiking only in jeans and cotton shirts. No thanks to the latest advancements, hiking garments provide people with better thermal conditions, dry faster and are more comfortable.
Modern hiking clothing is created to wick away moisture from the body to the exterior of the fabric where it can evaporate more easily. Suitable clothing can be the difference between life and death, so make sure you invest in proper clothing before heading into the wilderness.
If you're planning to spend longer hiking day, you'd better be prepared by carrying the 10 essentials, Thus, when your journey involves more than 5 days hiking, choosing a suitable backpack for your needs is crucial because often you may end up, investing in a smaller, low-quality and extremely expensive that impede your trip. Before throwing yourself on the first offer, we recommend you spend some time sorting out which is the best budget backpacking pack before making a final decision. However, you should make sure these 10 essentials won't miss from your pack if you're planning to spend a couple of days in the woods.   
Compass
Map
Sun and Insect Protection
Extra food and water
Rain Gear and Extra Clothing
Lighter and Matches
Whistle and First Aid Kit
Knife
Fire Starter
Headlamp
Be Physically Prepared
Preparing for a longer hiking trip isn't like preparing for jogging. One must acknowledge that hiking can be a physically demanding activity and not everyone can successfully endure it. For many, hiking can sound like walking, but when you deal with rough terrain and a heavy backpack, things aren't as simple as they sound. Moreover, you should exercise in order to get ready and even consult with your doctor beforehand to make sure you're healthy enough to face long days of hiking.
A great way to prepare your body for this experience would be to implement yoga in your daily routine. It's an amazing activity that will help you develop agility, flexibility and strengths which is what you'll need for a few days of hiking. Don't worry if you cannot develop resistance after your longest hike, the best thing about hiking is that the more you do it, the stronger you become.
Have a Trip Plan
If you don't have a trip plan don't even attempt to try longer hiking days. It's advised to have a trip plan and let your friends or family know where you are going. You can make copies after your trip plan and leave a few at home so those you love will know where to find you if something happens. What a trip plan should include?
Emergency contact information
Your name and the of your companions
Date/time of departure and ETA
A map and the hiking route
Equipment inventory
Emergency contact if you don't return
Hiking brings lots of benefits, a reason why most people prefer to get lost for a couple of days only to enjoy the peacefulness and witness the beautiful creations. It offers the opportunity to connect and feel simple things such as the splendour of nature. As mentioned, hiking as a hobby offered people an enjoyable way of spending weekends, regaining their energy after a long and overwhelming week, maintaining both their mental and physical health. However, in order to be better enjoyed, you should not underestimate the importance of proper equipment and resources, that can make the difference between success and failure. So, if you're planning your next trip ensure you properly educate upon your trails and potential threats.