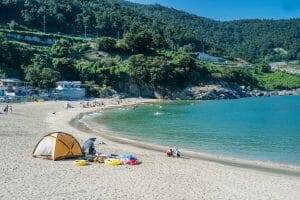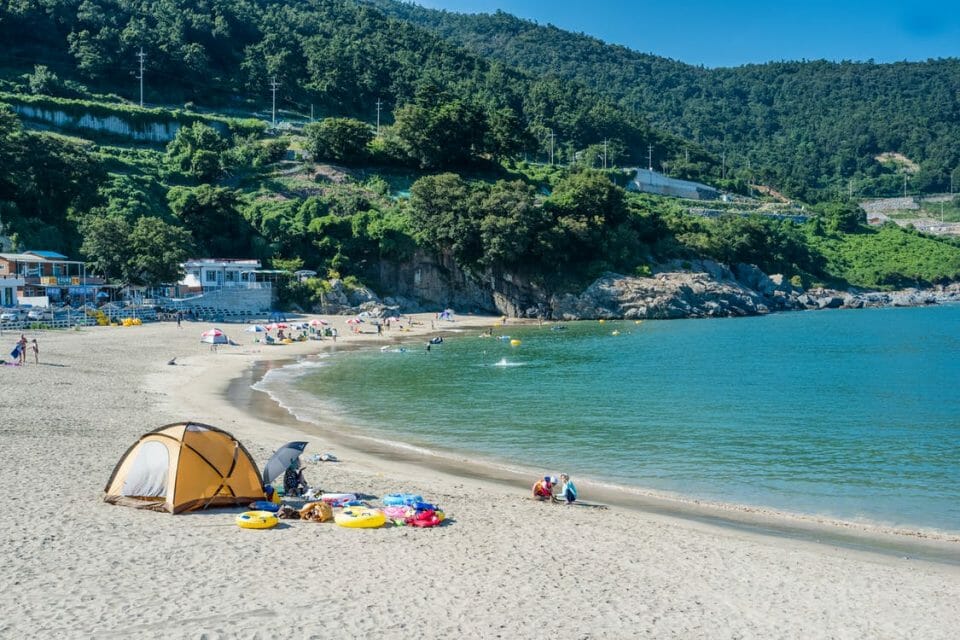 We all look forward to the beginning of summer. The idea of spending the day outdoors is amazing. There are a lot of recreational activities that you can do, especially on the beach. You will get to catch up with family and friends. You can choose to swim or dive. If you are more into fishing, this is your time. However, you must consider safety at the beach. Spending a lot of time under the sun is harmful to your skin. You may want to tan your skin, but great exposure from the UV rays is not advisable. This is because the UV rays have severe side effects such as sunburns among others. Therefore, it is advisable to stay safe while enjoying your summer. This is possible if you purchase a quality beach tent. Here is a guide on the best beach tent to buy that will suit your needs.
Easy Setup and Take Down
Nobody wants a tent that requires a lot of time to set up. With children and picnic stuff to offload from your car, you definitely want something that will take less time. The more time you spend setting up the tent, the more you will be exposing yourself to the UV rays. An instant set-up tent will minimize the time you spend in the sun. When purchasing a beach tent ensure that you check for an easy setup guide. This will allow you to maximize your time on the beach. You can gather first-hand information before purchasing a beach tent on seasideplanet.com. This will give you an idea of what you desire.
Size
Before buying a beach tent, consider the size of your family. Some tents are meant for a small family while others are big enough to fit a large family of eight. To ensure that your family has enough space to move around, buy a spacious tent. We all know children cannot sit in one place. Therefore, the tent should have adequate space to place chairs and children to play about. If there is more space in the tent, add a table. Purchase a sizable beach tent that will fit your family comfortably.
Sturdy Tent
We all know that beach weather can be unpredictable. You will not want to hold down the tent when strong winds blow. This requires you to get a sturdy tent that can withstand the strong winds. This ensures your family is safe all times. Get a strong tent that will not compromise your fun time at the beach.
Sun Protection
The most important thing when considering a tent is to avoid direct exposure to the UV rays. When choosing a tent, ensure it has a thick and a durable fabric coated with a UV protection layer. This ensures that the UV rays do not penetrate the tent. It guarantees skin protection from sunburns or tans.
Color
Beach tents come in different summer colors. Most of the tents are made of different brightly colored fabrics to suit everyone's taste and preferences. This gives you the option to choose your favorite color. The color that you choose will also make your tent easily visible and identifiable, especially by the children at the beach.
Fabric
Beach tents are made of polyester and nylon fabric. These two fabrics are durable and can withstand an all-weather situation. In addition, it prevents the UV rays from penetrating the tent. This gives a cool shade and assures a comfortable stay in the tent. The fabric also protects you from strong winds. You can close the tent's opening to safeguard your belongings as you swim. Tents have an extraordinary frame made of a light but strong and long-lasting material. The material can withstand the salty water at the beach. Therefore, it will not corrode easily.
Easily portable
A light tent that is easy to carry is what everybody wants. Getting a tent that can open and close easily and contains a case is ideal. This ensures ease of transportation from one place to another. Buy a tent that will tilt easily to avoid sun rays reaching you.
Open tents and closed tents ensure safety from all kinds of weather in the beach. With so many beach tents available in the market, you will be able to find a tent that suits your needs. Ensure you get a quality tent that will give you good service for a long time. A quality beach tent is a great way to invest. You will be able to enjoy more summer at the beach.