Good day AverageOutdoorsman followers. Today's product review is for the Golden Fox 6" Alpine Hiking Boot. The Golden Fox Alpine Hiking Boot is a tribute to the "old school" hiking boots from the 70's and 80's. Those of us who are old enough to remember owning a pair of them back then can appreciate the look of these boots. Although the Golden Fox Alpine Hiking Boot looks like the boots from the past, they are much better built and more comfortable than those of yesterday. A man I work with saw my boots and said (and I quote), "Man, where did you get those boots? They are kick-ass awesome looking"! Of course I informed him where he can get his own boots. Hopefully he will visit the site and make a purchase.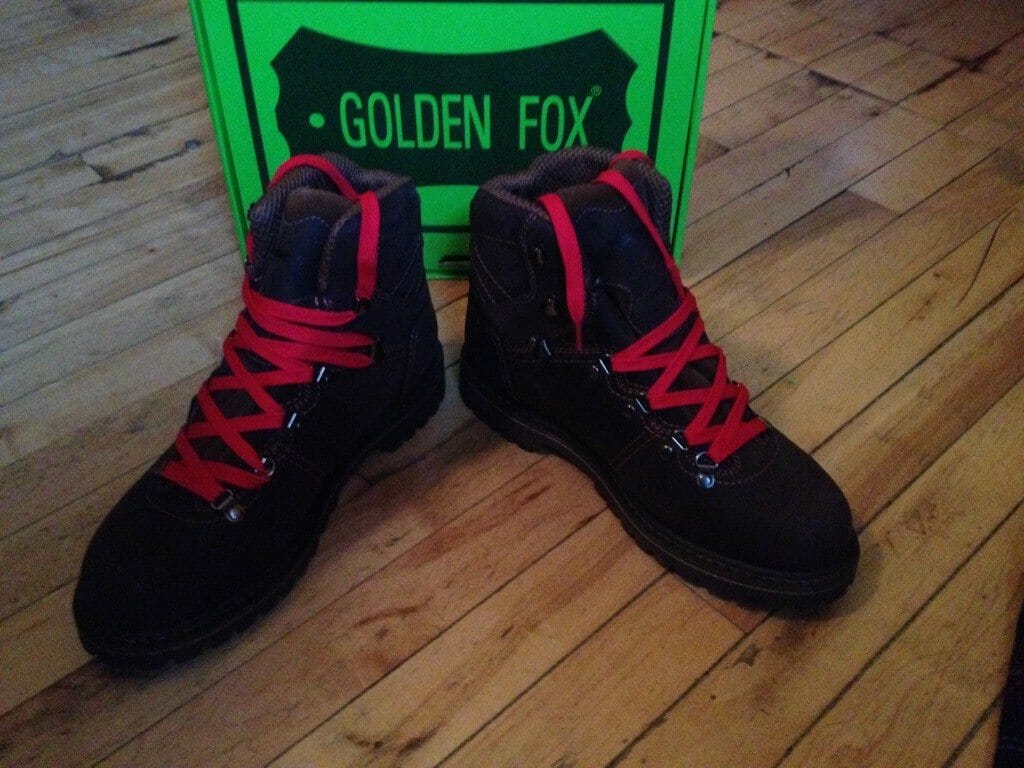 Here is a little background on the Golden Fox Alpine Hiking Boot.
Breathable T-Max® Insulation
Mesh lining
Polytech shock absorbing footbed
Air comfort Polyurethane insole
Goodyear welt construction
Oil Resistance
Dark Brown Rubber sole
Steel Shank
As I mentioned before the Golden Fox Alpine Hiking Boot is well built and very comfortable. I encourage everyone to check out Golden Fox Boots for any boot needs you have. They even carry steel toe models for those of us who are required to wear them at our jobs. Just click on the links provided to view their quality line up.
All right, now lets get to the meat-and-potatoes on the Golden Fox Alpine Hiking Boots. I waited a little while to write this review so I would have time to wear them and get a good feel for them. Turns out, I didn't need to. What do I mean by that statement, simple, I determined that the boots did not need to be "broken in". I wear steel toe boots at work where I put in a 12-13 hour day mostly on my feet so I purchase a new pair of boots every year and they need to be "broken in". I also have arthritis in my spinal disk where the hips connect making things even more difficult. The Golden Fox Alpine Hiking Boot actually made my back and hips not hurt so much. These boots are not steel toe so I could not use them at work, but I wear them to work and back home again and after a long day at work my feet feel better to get the work boots off and put the hiking boots on.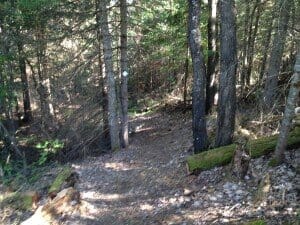 I took the Golden Fox Alpine Hiking Boot on a hike on a wood trail and a non-trail to test them for comfort on rougher terrain and I was not disappointed. The greatest thing for me when hiking is not only the healthy benefit of exercise, but to view the beauty that the great outdoors provides. You need a very good, high quality boot to get you to your outdoor locations and the Golden Fox Alpine Hiking Boot delivers. These boots provided excellent ankle support and comfort. I now wear them everywhere I go because of the decreased pain I feel when on my feet while wearing them. Her are some of the photos I was able to capture while hiking in my Golden Fox Alpine Hiking Boots.






The Golden Fox Alpine Hiking Boot is truly a well-built boot and I expect that I will own these for some time to come. I can't wait for the legendary U.P. winters to come back so I can try these boots out against it. I can't believe I just said I can't wait for our harsh winters to come back! It is important to note however that the Golden Fox Alpine Hiking Boot does not claim to be waterproof so you will need to keep this in mind. I myself am not too worried about it because I believe in these boots.
Once again, I encourage and highly recommend everyone to check out the Golden Fox Boot line-up. They offer work boots (both steel toe and non-steel toe), hikers, bikers, chukkas and casual boots. I have no doubt that all the Golden Fox Boots will be of the same high quality and comfort as the Alpine Hiking Boots I reviewed. You can't go wrong by owning a pair of their boots. I know when it comes time to purchase a new pair of work boots for my job, I will be shopping at the Golden Fox Boots website.
I would like to thank everyone for their time to read this review and I look forward to hearing any comments, critiques and questions. For more info on hiking boots, check out this link "The Travel Gears". If you enjoyed the review, please feel free to share it with your friends on social media.
Thank you and enjoy the great outdoors,