It's true that I love being outdoors. I'll never get tired enjoying what the wild can offer. My father and brother are seasoned hunters. I guess that is where I got my passion for adventure.
It explains why I am an expert when it comes to gift ideas for passionate hunters too. With these awesome men in my life, I never fail to make them smile on birthdays, Christmas, and even on ordinary days.
Would you like to know what they secretly like?
Gift Ideas for Hunters
It's never that hard to choose a gift for hunters. Try to see if your hunter will like the list of ideas I made. My father did. My brother too!
1. HD Blood Trailing Light: For Hunters who hate to go home empty-handed.
A hunter's frustration is thinking that they hit the target but can't prove it. My brother used to stay up all night with the thought of a deer dying somewhere. He was certain it was a great shot but was disappointed when there were no traces of blood. Every hunter longs to go home with the prize of the game.
Therefore, when I discovered this HD Blood Trailing light, I knew that any hunter would find it useful. Functioning like a flashlight, the device allows you to track down blood markings.
2. Scent Crusher Ozone Gear Bag: For hunters who need to blend in with nature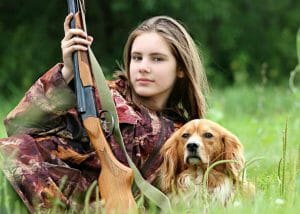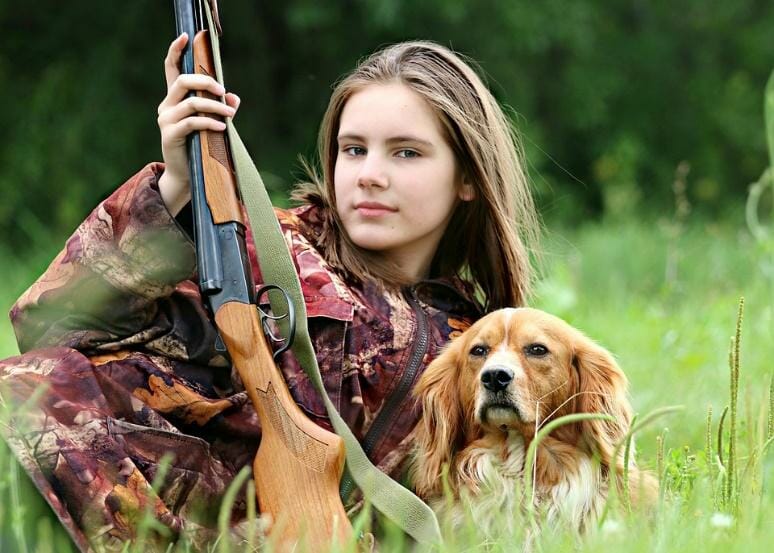 Who wants to scare animals? Unfortunately, animals have a heightened sense of smell to protect themselves from danger. I used to laugh at my father when he rubs herbs or just random leaves all over him. He would say, "To trick the deer's nose."
Last autumn, I gave him the scent crusher to spare him in doing the same "rubbing" trick each time he goes hunting. The bag extinguishes odor-causing bacteria including the scent-causing particles. Just place the hunting clothes inside the bag, turn on the timer and let it work.
3. Customized Shirt: A gift Meant Only for Your Hunter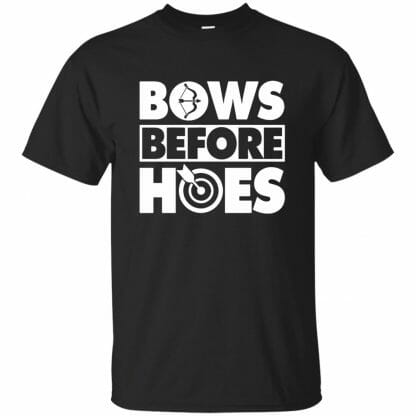 Get this T-shirt on FavorMerch
Do you want to send a gift with your own personal touch? Customized shirts are excellent for a gift. I came up with this gift idea as a birthday gift for my brother. He loved the design showing art that expresses the love for hunting.
I received a customized shirt last year too. The print shows a backpack with my initials in it. It captured my passion for outdoors. It feels good to wear a shirt made just for me.
4. A hunter's Axe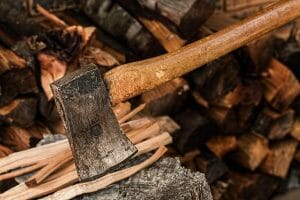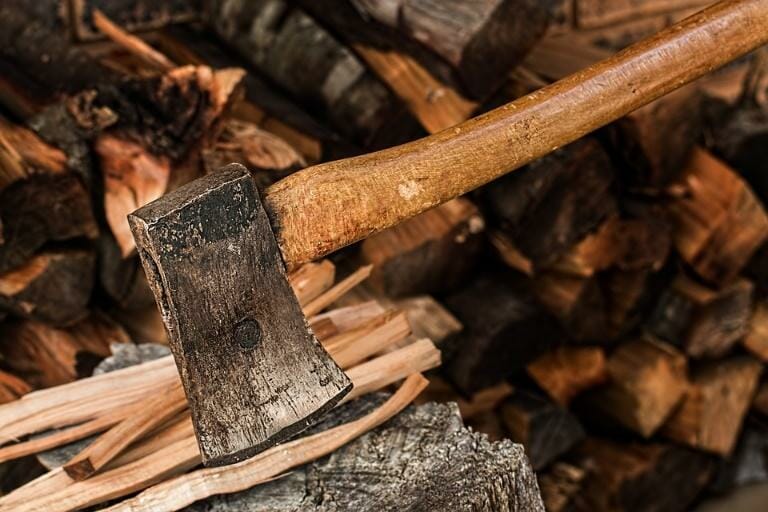 Axes are useful when you spend time in the wild. It is extremely convenient when it comes to cutting woods to clear the pathway or for making a fire. It is a good idea to give an axe for a gift.
The best axe must be sharp, sturdy and must have a high-quality handle.
5. Rangefinder: Speed and Accuracy
Do you have somebody who recently becomes an avid fan of hunting? I bet he is having difficulty in estimating the distance from him to his target. The rangefinder provides fast measurement and determines the exact range to the target.
6. Camera Sunglasses: For Hunters who value the memories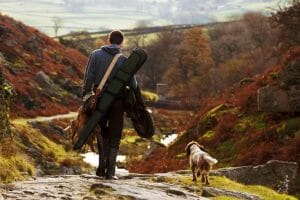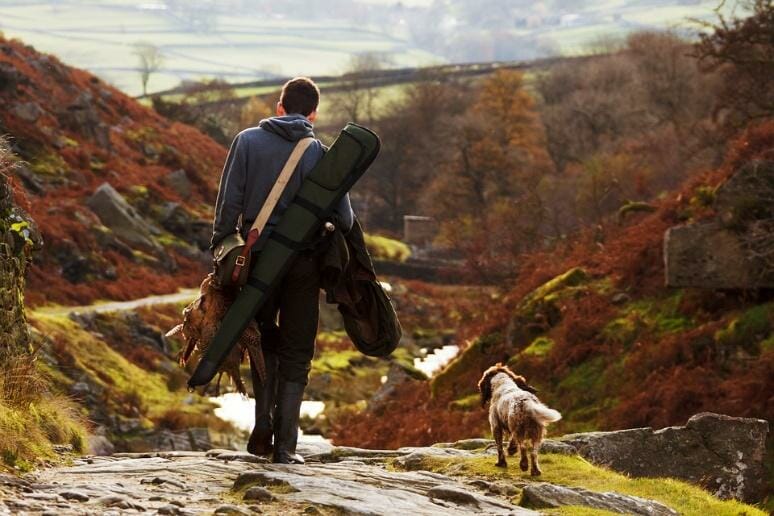 The camera sunglasses records video and sound in HD. Who doesn't want to document the adventure? It has a built-in microphone for high-quality audio. With their hands holding the rifle or arrows, there is no way they can use a hand camera to record their trip.
Give these camera sunglasses to make it easier for your hunter to capture special hunting moments.
7. Storm Proof Match kit: For hunters who never give up
This gift comes in handy for a hunter to loves to stay in the wild and wait for the game day and night, even when storm breaks. It would be a relief to know that he can still make fire out of the stormproof match kit you gave. This type of gift does not hurt your budget that much.
8. A dog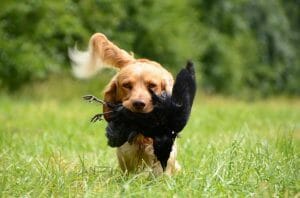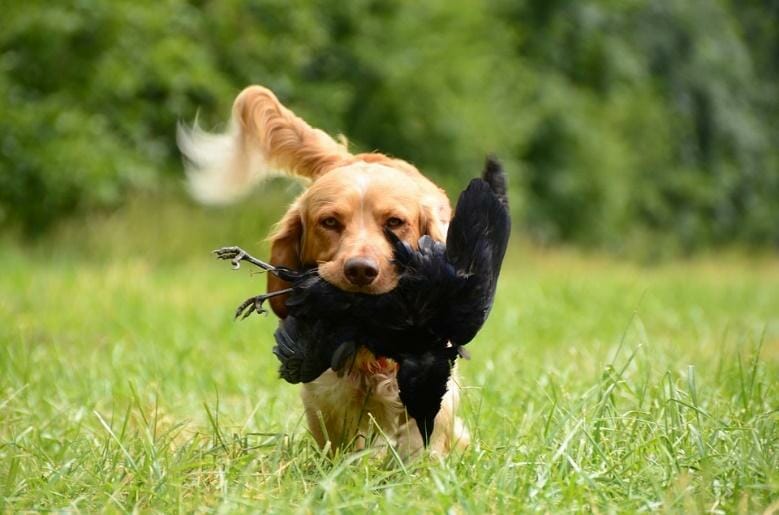 The sweetest gift of all is a companion. I gave my brother a dog to stay with him when he hunts. You can adopt a dog that was trained to be a hunting companion. A hunting dog is better than a blood trailing light. It is a loyal friend.
9. A Basket of Scotch Delights: To celebrate after a good hunt
If you've run out of hunting-related gift ideas for your hunter friend, you can never go wrong with one of these delightful scotch gift baskets. They've everything you need to celebrate after a fantastic hunt, from spirits that could know off a hulking man to delicious beef jerky snacks. You can even customize a gift basket to suit the recipient's taste and include personalized alcohol gear for a complete set.
10. Electric Hunting Bike
One of the best gifts for hunters can be an electric hunting bike which has a motor powerful enough to carry a 300lb rider. And, while choosing one, know that the best electric bike for hunting would be the one with a frame strong enough to withstand a rough terrain but light enough to be able to lift out of your truck or trailer.
It's a perfect gift as ebikes built for hunting can make a significant difference to the success of their trip!
Conclusion
I know that giving gifts to hunters, like rifles, binoculars, and bows are the most significant when it comes to hunting. However, as I have observed, the hunters in my family already have the best quality rifle collection and the latest binoculars. Hence, gift ideas for hunters are effective when it resolves their common problems.
Gifts that can aid their hunting to be safer, easier and fun doesn't need to be expensive. It's the thought that matters most!