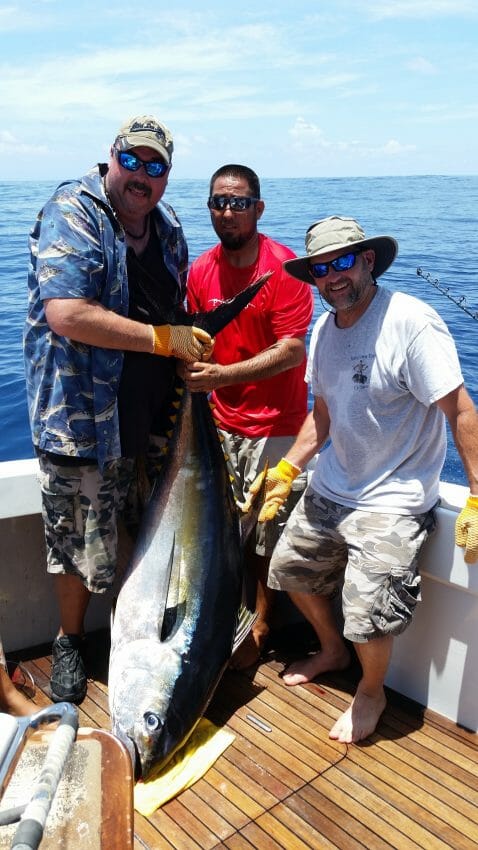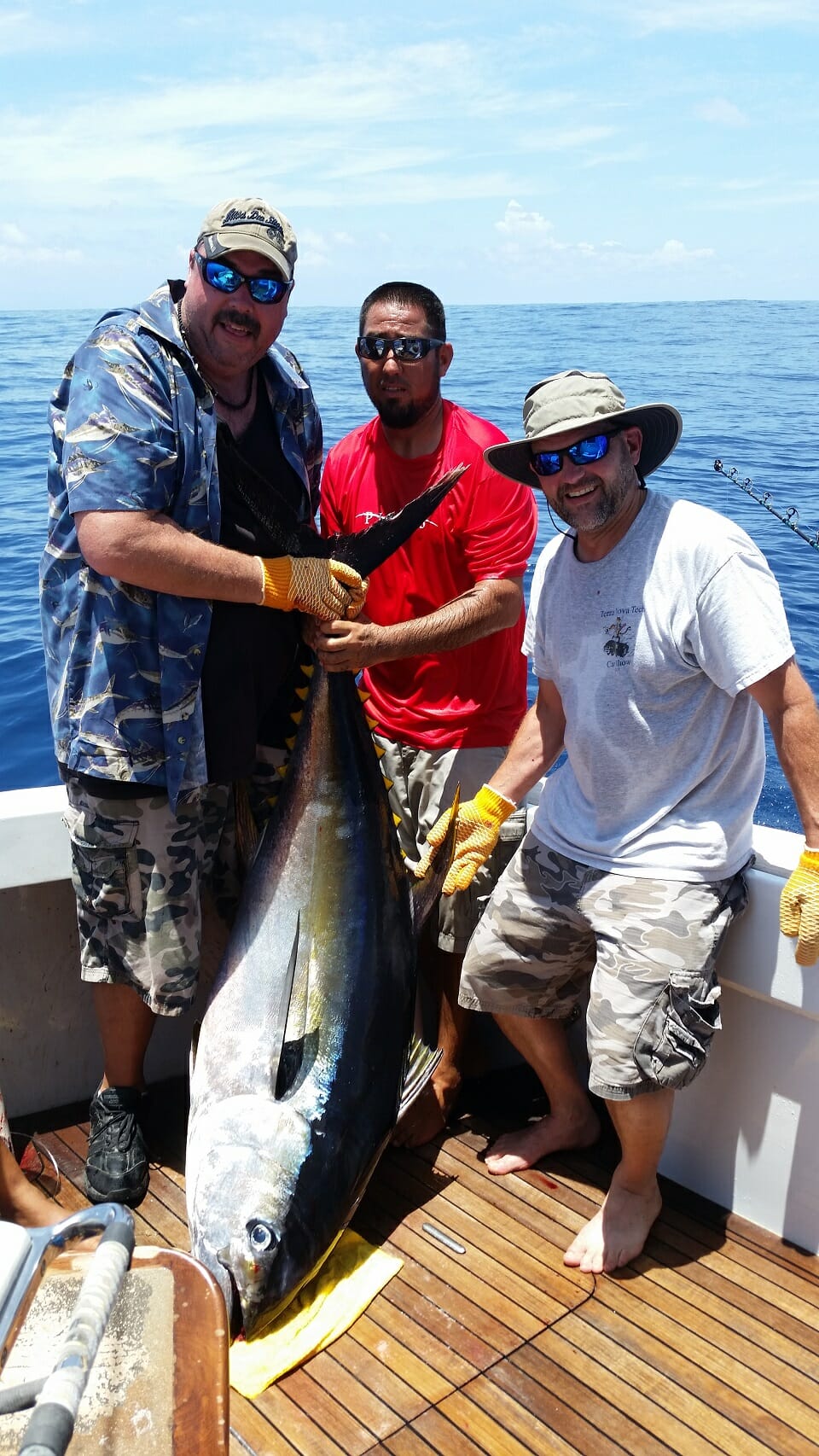 FISH ON!!  REELING AND ROCKING FISHING TOURNAMENT
Cabo San Lucas should be on the top of every angler's bucket list. Few areas offer such a diverse selection of species in such abundance. Between offshore monsters and inshore fighters, there is something to suit every kind of angler and you never have to choose between quality and quantity.
There are many fishing tournaments in Cabo we just added one more Reeling and Rocking Fish Tournament. With the main concept of fishing for Marlin we also add nightlife and the famous cantina crawl. If you know how to sing or play music we got that covered!
First, we get our flight and the hotel will be staying at the Tesoro hotel. The nonstop flight out SF or LA. book a marina view hotel room above the marina. we walk downstairs and were right there for our pickup.
Our first trip is on July 15-20, 2020 Our boat will be charter already with Pisces They have the tools and experience to put you on the fish. By having a boat chartered beforehand is less of a hassle you don't want to spend a day looking for a boat.
FISH HARD PARTY HARDER
The perfect five-day fishing trip in Cabo San Lucas isn't complete without taking in the local nightlife. Bringing Cabo's fishing culture with its party culture is what sets Reeling and Rocking Tournament apart. You can see the city like a local and soak up all of the fun, flavor, and live music in town with the tournament as your guide. The first day is travel we all fly into San Jose Del Cabo. We take a shared airport transport to our hotel. Get our room and meet down at Captain Tony's. Next door is Pisces pay for the boat which we have charted for the next day at 6:30 am. Pisces takes care of fishing license lunch and drink. Be sure to have a trip ready for the crew. They will send you a menu when you put the down payment on the boat. Nothing compares to dealing with a company that has great service.
The next day we go deep sea fishing. First fish and biggest fish wins the prize. What's nice is you can keep the fish. You hook it they'll cook it. You can take home your catch. Pisces will freeze and pack your catch. Hopefully day one we have a bunch of fish but sometimes we have had to go twice. No problem we just rent another boat head on back out on Friday. That leaves Saturday and Sunday for the Cabo Crawl!!!! Come join us for a great time in Cabo. If you want to go at your pace feel free to check out all my affiliate links for air and hotel and Pisces boats.
FISH ON!!
Register now to make sure you don't miss a minute of the fun,
With threat of Covid-19 our trip in July has been booked for Sept. 23
Contact Mr. Cabo ​https://bestcabofishingreviews.com/?page_id=8​to sign up. Also now signing up for 2021 dates.