Carrying conceal is not an easy task even it is not possible for everyone. You should be completely careful while carrying concealed.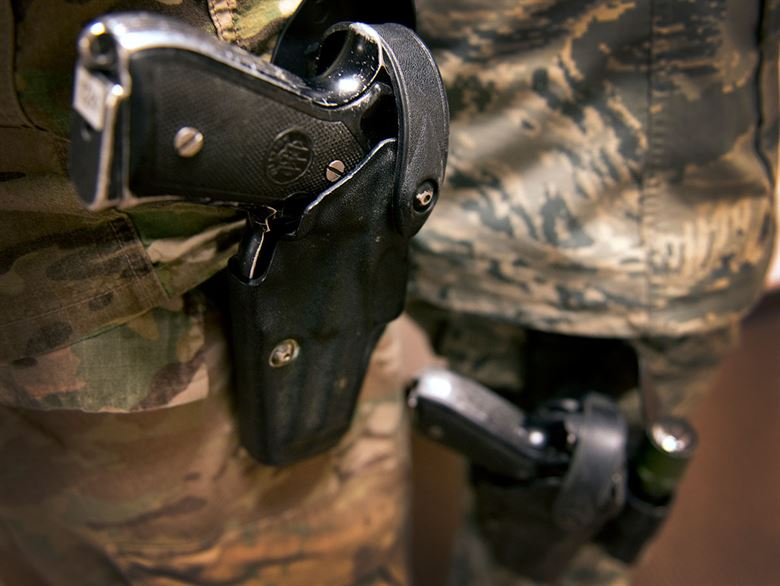 Carrying conceal is not an easy task even it is not possible for everyone. You should be completely careful while carrying concealed. You should be considerable attentive while concealing your firearm, it is required for security and social sensitivity both. The most important thing is that your concealed firearm should be legally authorized.
So today, we will tell you some tips about carrying a concealed firearm.
Gear:
You have various options for concealed carry gear. Just go to your firearm store and find such a thing for yourself. You can also go for the best-concealed carry jacket, the things which suit you best. Ensure to choose high-quality holster, belt, or jacket. A jacket can be a good option as it allows you to place all other stuff in it. A gun belt is thick and strong; it will let you keep your holster and gun in an accurate position. When you begin to carry concealed, you have to make some changes to your wardrobe too. Dark color shirts and patterns will help in hiding the gun much better. If you can't find such things near you, so buying from the internet is also a good option.
The practice is Must:
Now you have to work on your motions. While having a gun, you have to focus on your standing, sitting, reaching, and such thing. You can ask yourself, am I able to sit properly? What happens when I am standing? Is my gun moving? Practicing will make you perfect is holding your firearm. You have to focus on your movements. Keep in mind that there is no need to get nervous; you just have to improve your postures while holding a gun.
Keep it a Secret:
You should always keep this a secret that you are having conceal carry. Keeping this secret will keep the element of surprise firm. Never let anyone know that you are equipped with a gun. For this, you have to maintain your mind too. It is essential because if your postures, body language, and face would not be in normal condition, it will reveal the fact. For carrying a firearm, secret keeping is a must.
Do Not Involve:
Keep your hands off. Be cautious about your telltale motions. These are the motions by which a trained observer will get to know that you have a gun. Never let this happen. You have to avoid such habits, like pulling down your shirt continuously. You should believe the cover garment will not allow the firearm to conceal; you have tested this before. If you are in public place and got a feeling that something has been a shift in your gear. So go to a private area and make your adjustments there. Whatever happens, you should just keep your hands off in public.
Law is Must:
It is obliged on you to know the law before carrying a firearm with yourself. Your firearm should be licensed, and you should follow all the rules according to the law. It is a must requirement for carrying a firearm.