A kayak is a great asset to have because, it allows you to quietly explore the scenic beachside, enjoy breathtaking views of an estuary, puddle down a turbulent river or have fun the water with family and friends. Any Kayak dealer understands that every kayak enthusiast needs to have a great kayak for his/her activities. This is the reason why we are present you the best kayaks that offer accessibility, stability, and more so ample storage; aspects that are essential to any kayak.
Our mission is to help you choose the best Kayak available by exploring the next best option for you. If you are interested in kayaking and you are about to purchase your first Kayak or you are looking to upgrade to one that better suits your needs; we are the people to help you out. Whether you're a recreational kayaker looking to have a bit of fun, or a professional kayaker looking to explore new and distant waters, kayaks are relatively inexpensive and an exciting way to get out on the water.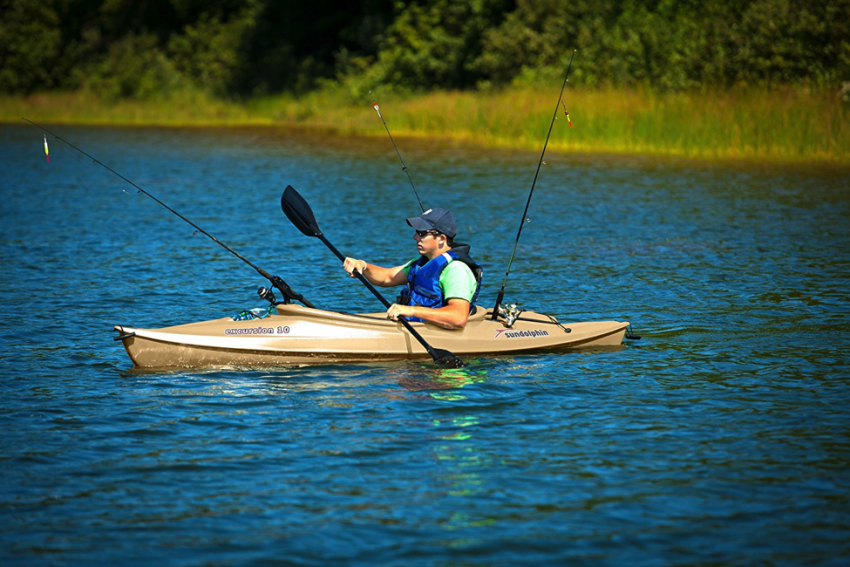 How to Choose the Right Kayak
A very important thing to note when you are on a mission to choose the best kayak is that there is no one-size-fits all kayak available. There are various factors that will guide your decision to purchase a particular Kayak.
What type of kayaking do you plan on engaging in.
Where do you plan to paddle i.e. in ocean, rivers or lakes?
Are you taking part in a competition?
Will you paddle alone or with friends and family?
How do you plan to transport your boat?
How much money are you willing to spend?
Will you be enjoying long kayaking tours or shorter, one-day excursions?
The answers you get for the above questions will steer you in the right direction in your journey to acquire a new kayak. The bottom line is that, your needs will guide the choice you make when purchasing a kayak.
Types of kayaks
Recreational Kayaks
These are best for calm waters typically lakes or slow flowing rivers. They are easy to use affordable and are quite stable. This aspect makes them perfect for novices, anglers, photographers, or casual paddlers. Most have limited storage area, and a large cockpit a wide beam that provides stability and easy access. Their demerits are that they are heavy to carry and transport and have challenges holding a straight course.
Touring Kayaks
These are performance kayaks suited for long distance travel in open rough waters. The bulkheads have sealed hatches for increased safety. These kayaks also have large storage space. The sealed hatches trap air, enabling the kayak to float even when the cockpit is flooded with water. They are longer than Recreational Kayaks and are made of durable and lightweight composite plastic blend. Their versatility makes them quite expensive.
Sit-on-Top Kayaks
They are mainly used for recreational purposes warm climates by mainly beginners, kids, or swimmers. The hull is sealed thus it always stays afloat. The top has molded depressions for sitting. The hull wide which increases stability, however this aspect also makes them slower.
Modular Kayaks
These are best for easy transport and storage, and also have the durability and performance similar to that of a boat with a hard-shell. They are made of sections that can be split in 2 to 3 sections that can be carried by one person and fitted in the back of an SUV.
Inflatable Kayaks
Though some might think of them as toys, they are surprisingly versatile and strong. Inflatable kayaks come with compartments that can be inflated by hand, foot, or electric pump. The air makes them light and more maneuverable. However, lightness also makes them slower and less rugged than convectional kayaks and requires more effort to paddle.
To aid in performance, some inflatable kayaks have rigid frames, while others have stiffening bars running the across the floor panel. This improves tracking and reduces wave undulation.
Fishing Kayaks
Kayak fishing is currently among the most trending style of fishing especially for sport and recreational purposes. I know for the newbies, the thought of fishing from a kayak can be intimidating. However, the truth of the matter is, kayak fishing is a lot safer easier than it looks. More importantly, it is very enjoyable activity. In the past decade, kayaks manufacturers have begun constructing fishermen kayaks that are remarkably comfortable and stable. These kayaks come standard fitted with tackle hatches, a couple of rod holders, Live wells and even anchor systems.
The modern fishing kayaks are prime examples of comfort and stability, while you grab tackles, adjust rods, stand or just enjoy the view. These kayaks are designed and tested by expert anglers, thus you can rest assured for a good catch when you cast your rod while standing comfortably at the platform.
Most popular fishing kayaks
Recreational Fishing Kayaks: They are especially designed for those who need a more compact kayak for fishing. They are typically short, thus making them easy to maneuver both on and off the water; you can easily car top it on your own. Because they can only travel short distances, they are best used in on smaller water bodies like, in land lakes and sheltered coastal waters.
Sea &Freshwater Fishing Kayaks: These are heavy performance Kayaks designed specifically for fishing. They can travel long distances due to their longer build in both fresh and salty waters. They come packed with plenty of features to enhance the fishing experience.
Hobie Fishing Kayaks: These are unique kayaks that can be propelled by either the mirage or a paddle drive system by using your feet. This leaves the fisherman's hands free to work a lure, do some trolling, or casting.
Whether you will be navigating rivers and streams to catch smallmouth bass or fishing in larger freshwater bodies for Largemouth bass; or in the salty seas for bluefish, or venture into the rough open ocean for some adventure; now you can confidently choose the best fishing kayak that suits your needs. The bottom line is that there is no one-size-fits all kayak available your needs will guide the choice you make when purchasing a kayak.