Now's the time of year when our thoughts turn to holidays, and whether you're single, a couple or a family with children to entertain over the summer break, a UK cycling holiday could be just the thing for a peaceful, but exhilarating getaway. There really is nowhere that cannot be accessed by bike – from the castle to loch, idyllic village to the historic landmark, cycling through quiet countryside, away from the hustle and bustle of daily lives and tight schedules.
Of all the cycling holiday destinations in the world, the UK is right up there with the best, simply because of the sheer diversity offered in such a compact area! Whereas other countries may have hundreds of miles of flat terrain, followed by never-ending mountain ranges, cyclists who choose to explore the United Kingdom can look forward to experiencing a wide variety of different terrains with the space of a week.
There are many types of cycling holiday to choose from – holidays where there's a set route with a guide, the self-guided, or the ultimate in bespoke – building your own holiday from scratch. Whichever option you pick, you don't need to be super fit, an experienced cyclist or even particularly active to enjoy the benefits of a holiday in the slow lane.
What is a Self-Guided Cycling Holiday?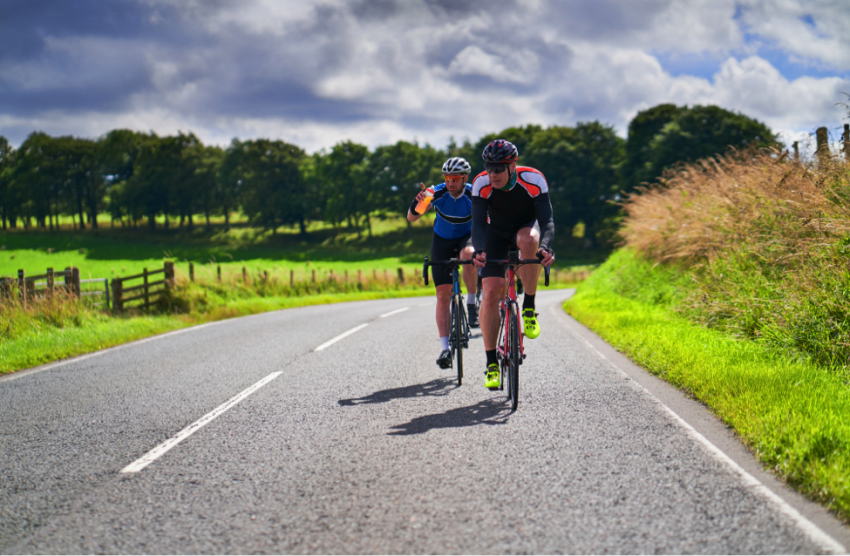 The ever-popular self-guided cycle holiday allows you to explore the UK at a laid back pace.
When you've decided which area of the UK to explore, cycling holiday specialists like Bikecation.co.uk can supply you with comprehensive information for that area – maps, places to visit, recommended hotels or bed and breakfasts, local bus timetables, and everything you could possibly need for your holiday. But your actual route between nighttime destinations, and the schedule is entirely up to you – if you fancy spending time exploring a picturesque Cornish village, or picnicking by a Scottish loch, you can.
Once you've arrived at your first night's accommodation, you'll usually be given a warm welcome by the local team, who'll answer any questions you may have and ensure that you're happy with your bikes. Then it's time to unwind, relax and spend a comfortable evening, prior to putting foot to pedal in the morning.
What to Pack for Your Cycling Holiday
Because the majority of your luggage is transported from destination to destination, you don't need to worry too much about weight or variability. But there are certain specific cycling items that it makes sense to pack, either in your overnight case or in a small, lightweight backpack for use en route.
Mobile phone and charger – it's a good idea to download a GPS app
Camera – a must!
A sturdy, comfortable backpack
Cycling shorts with padded seat – the best invention ever!
Lightweight waterproofs
Base layers – just in case the weather turns
Cycling Helmet
Cycling shoes are ideal, but for leisure cycling, anything that you're comfortable in.
Energy food and energy drinks – always handy, especially if you have children with you.
Sun cream
Sunglasses
First aid kit, including insect repellent
Route maps and other information
Walking shoes if you plan on doing any walking.
What Happens on a Cycling Holiday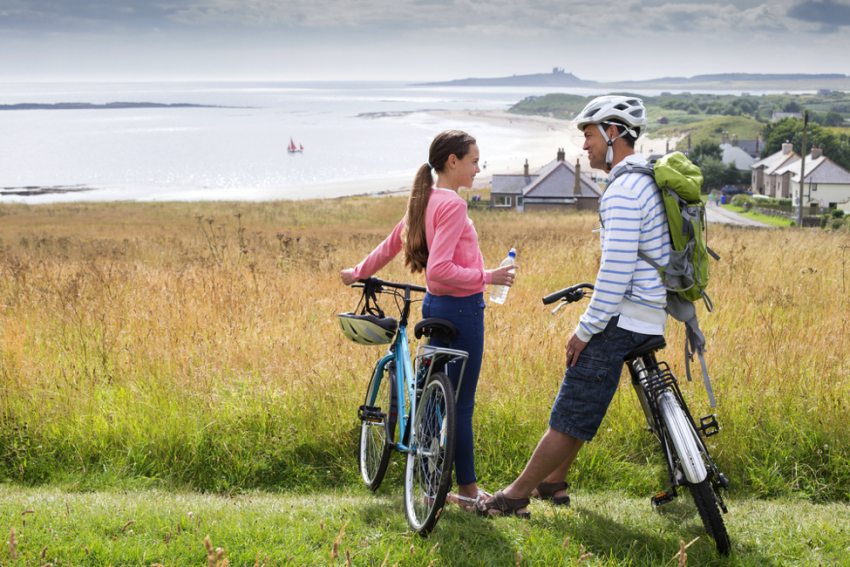 Remember that you're on holiday, so there's no need to rush. Enjoy breakfast and depart at your leisure, leaving your luggage at reception, ready to be taken to your next night's accommodation.
When you're ready to head out, you can follow your maps, stopping whenever or wherever you wish. There'll be places of interest marked out your route, such as historic monuments and stately homes, and plenty of places to eat. A cycling holiday is not only a peaceful way to experience the UK, but also to sample local delicacies along the way.
You'll have a whole day to reach your destination, so take it easy. Most routes are only 3-4 hours of slow cycling, so that leaves lots of time for breaks.
When you arrive at your accommodation for that evening, have freshened up, and enjoyed a delicious repast, you can explore the local area at your leisure, soaking up the atmosphere and letting go of the daily grind.
Article Written By; Dennis